This is a guest blog from Christine Totten of the Indiana State Museum.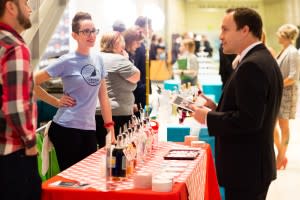 200 years is certainly something to celebrate, and this October, you can celebrate Indiana's Bicentennial in style at the third annual Indiana Spirits.
Join us on October 1, 2016 for an evening of food, drinks and Hoosier fun as we celebrate the state's Bicentennial with the best birthday party Indiana has ever seen. Raise a toast with beer, wine and spirits tastings from Hoosier producers, taste food from local restaurants and dance the night away to music by Indianapolis-based The Doo! Band. Party-goers will also enjoy activities and games like making your own party hat, party Scrabble, mingling with Hoosier characters, a festive photo booth experience and more!
Throughout the year, the ISMHS has been making the most of the state's bicentennial year. From making improvements at the state historic sites to renovating the Natural Regions, Contested Territory and Nineteenth State Gallery, taking Indiana's story into the next 200 years is part of the museum's mission to explore, celebrate and steward all that is authentically wondrous about Indiana.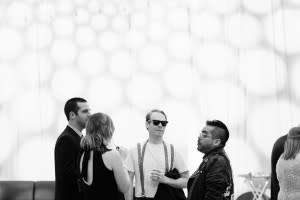 Proceeds from Indiana Spirits will help pay for exciting new exhibitions, educational programming and more.
Vice President of Marketing, Aja May, says "There is no more fun way to celebrate Indiana's history and get excited about its future than Indiana Spirits. This year's event should be a fantastic way to support the museum while having a truly great time."