Years ago, I stumbled across this lovely little cafe in South Bend, where you feel like you're stepping into a celebration in N'Awlins. The smell of cajun spices and beignets greet you as you walk into the brightly and eclectically-decorated dining room. Sometimes you may be lucky enough even to be treated to live jazz music. It's a true oasis in the heart of South Bend that takes you away for a taste of New Orleans.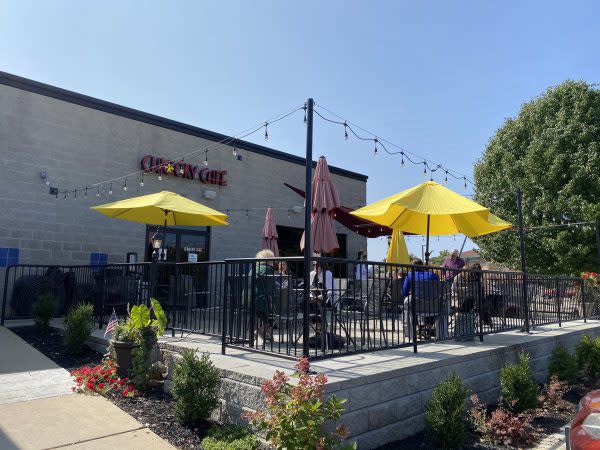 The Mishawaka location sits close to the St. Joseph River and features an outdoor patio.
As I was heading to Mishawaka earlier this month, I looked up Chicory Cafe, hoping to head to my favorite South Bend eatery again for a bite. When I went to the website, I saw that there's now also a Mishawaka location, so I decided to check that one out this time. It's located right across from the St. Joseph River, and we took time afterward for a little walk at Mishawaka's Central Park, a lovely green space with trails, picnic shelters, and play areas where you can watch the water flow from the Mishawaka Dam. We witnessed a fisherman wading in the water, hoping to snag some of the fish jumping out of the water and furiously swimming upstream.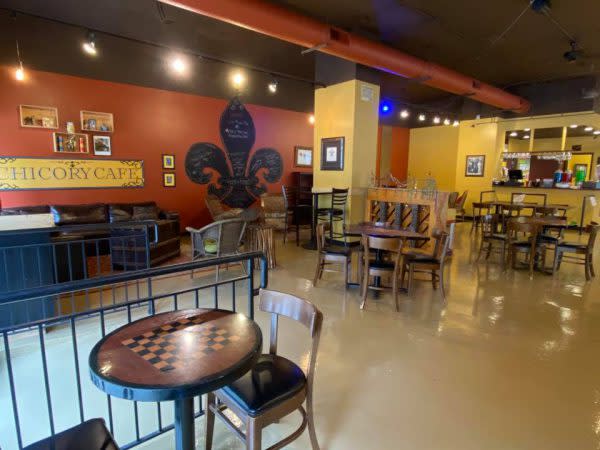 The Chicory Cafe offers breakfast (served all day), lunch, and dinner, and we arrived kind of in-between breakfast and lunch. I had never had the beignets and knew I'd be getting an order of those. I also decided to get a half order of biscuits and gravy, loaded with chorizo and just so good. My husband got a muffuletta sandwich - one of my faves. Of course, I had to have a taste, and it was just as delicious as I remembered. We enjoyed our meal on the breezy patio on a sunny weekday morning.
The beignets are a must when visiting the Chicory Cafe. This regional specialty of New Orleans is a deep-fried pastry covered in powdered sugar.
The restaurant first opened in South Bend in 2005, and their Mishawaka location followed just last year, which also includes an attached banquet hall, the Chicory Event Center.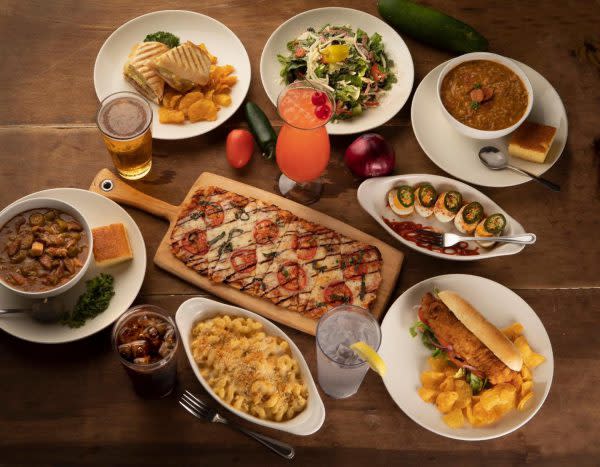 On the menu are soups, sandwiches, cajun dishes, breakfast items, and vegetarian and gluten-free options. If you like a little kick to your dishes, there are plenty here that offer a zing for your taste buds. Try some cajun hummus, jambalaya, a jalapeno cheese pretzel, cajun shrimp po'boy, or cajun sausage mac and cheese. Several unique or seldom found sandwiches can also be selected - a Creole club sandwich, Cubano, Mediterranean veggie, grilled Caprese, or Italiano.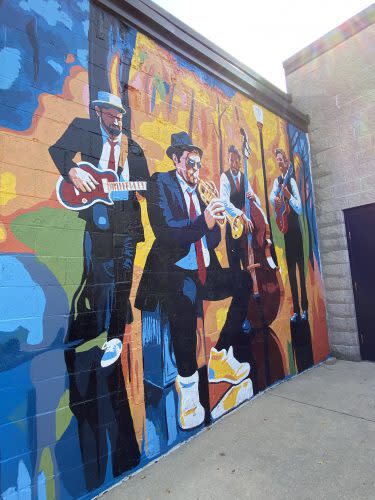 You can wash down your food with a coffee, draft craft beer, wine, specialty cocktail, or their signature Hurricane or Big Easy Bloody Mary.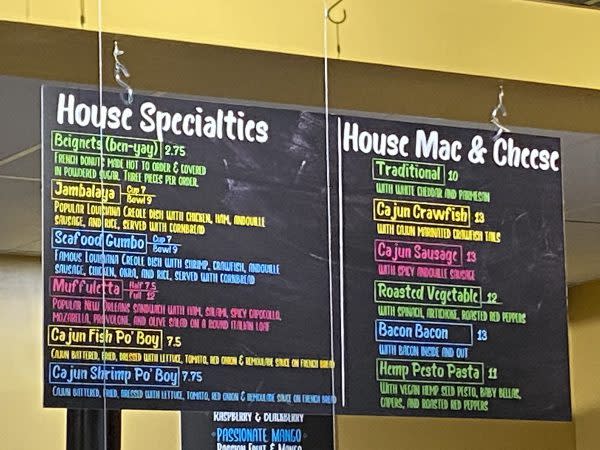 If you're spending time in the South Bend area or even if you're passing through, Chicory Cafe is definitely worthy of a detour for a foodie experience you won't find anywhere else in that area. For more information, visit chicorycafe.net.