Thanksgiving is one of my favorite holiday breaks because you have an automatic four day weekend and there is no pressure of gifts - only good food. So, let me do you a favor and plan some things for you to do ... in Southern Indiana.
Schimpff's Confectionary - I visited this place over the summer. Loved the candy. Loved the atmosphere. Fell in love with the owners: Warren and Jill. They have poured their heart and soul into this shop and love sharing it with others. On the two days after Thanksgiving they make traditional candy canes and candy ribbons.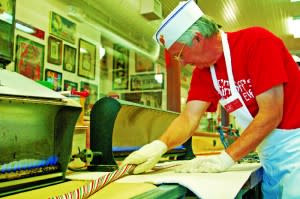 And you are seeing history ... this 124-year-old candy shop has been in the same spot in downtown Jeffersonville since Warren's third great-grandfather opened it in 1891,
Lighted Parade and Ice Skating Rink - Three towns: Charlestown, Jeffersonville and New Albany go all out for the holidays. "Light Up Charlestown" is a light display that goes for five weeks in Charlestown's Greenway Park and Town Square. Also, the historic downtowns of Jeffersonville and New Albany have their holiday light displays and parades on November 28.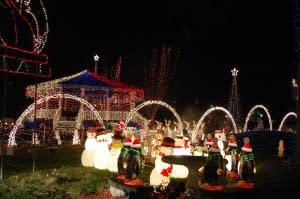 As a bonus, there will be a downtown ice skating rink throughout the season.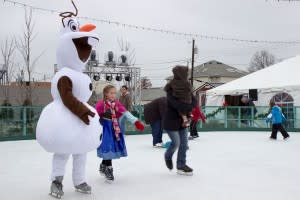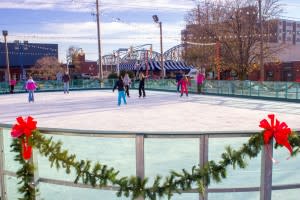 For more information and other events and attractions in the area, be sure to Visit Clark and Floyd Counties.