If you're like me, you are always looking for the best coffee in town. No matter what city I am in, whether it be Indianapolis or visiting another city on vacation, I am always searching for that perfect cup of warmth that will give me the jolt of energy I need.
I recently discovered the coffee shop Hubbard & Cravens in Broad Ripple. It is a hidden gem in a quaint neighborhood. When I walked in I was immediately greeted with the smell of roasting coffee beans and the chatter of friends catching up over a cup of coffee.
Hubbard & Cravens has been gracing Indianapolis residents since 1991. It was founded by Rick Hubbard and Jerry Cravens. The two wanted to offer the city the very best coffee and tea available. They travel around the globe in search for coffee growers that fit the business model of Hubbard & Cravens. Due to this, the coffee and tea shop has a rotating blend of whole bean coffees and quality teas.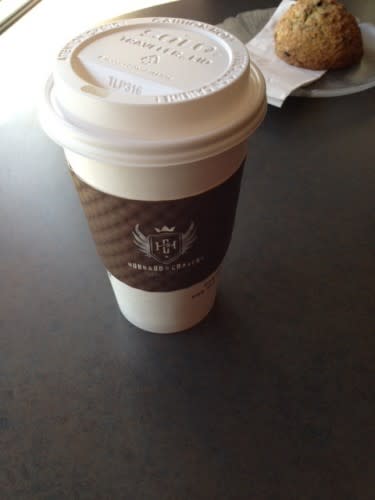 On top of offering the best tea and coffee around, Hubbard & Cravens is a great environment to read the morning newspaper, catch up with old friends, have a business meeting or do some homework. Stop by any of the three neighborhood locations in the Indianapolis area to enjoy a great atmosphere and a delicious cup of tea or coffee. Whatever your beverage choice may be, you won't be disappointed.