Looking for a spring activity that both you and your kids will love in different ways (you know, like a Pixar movie)?
Don't miss Your Amazing Brain, an all-ages, interactive exhibit that is new to WonderLab, the hands-on science museum in downtown Bloomington.
Stations of brainy fun are peppered throughout WonderLab's two floors and mixed in with its regular exhibits. The whoa-factor is definitely there for both adults and kids.
If you've never been to the museum, expect a little of everything: reptiles, fish and other animals and insects; a two-story grapevine climbing maze; an indoor playground area that's perfect for little ones; a giant water table; a whole room dedicated to bubbles. There's a lot packed into this place, but it's not overwhelming like a big-city museum.
Back to Your Amazing Brain...
The exhibit is around through September. A bunch of real human and animal brains are on display, and it's fun to compare them. Here's a human brain and a teeny pigeon brain. Hello, bird brain!
Play a game called Mindball, where you use only your brainwaves to move a ball across a table: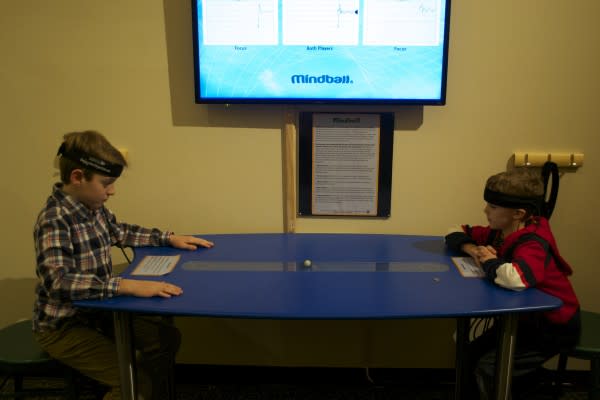 And — this is so cool — you can launch and fly a model helicopter using just your brainwaves. A headset reads your thoughts and signals for lift-off:
A walk-through maze and other games give your brain a little workout: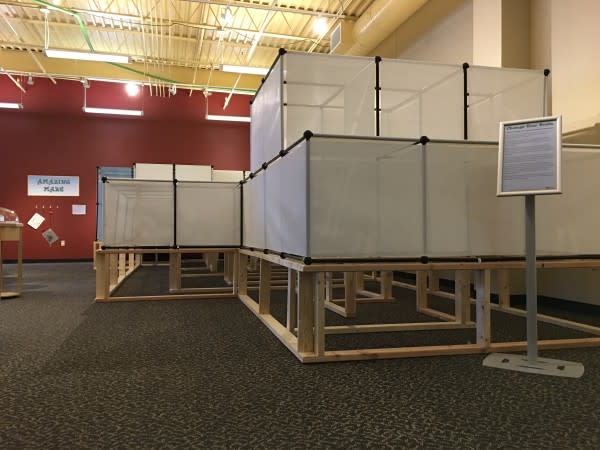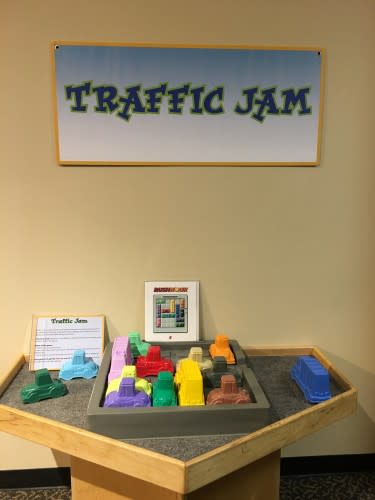 Take a whiff of some mystery scents to test your sense of smell and learn how your brain interprets scent molecules: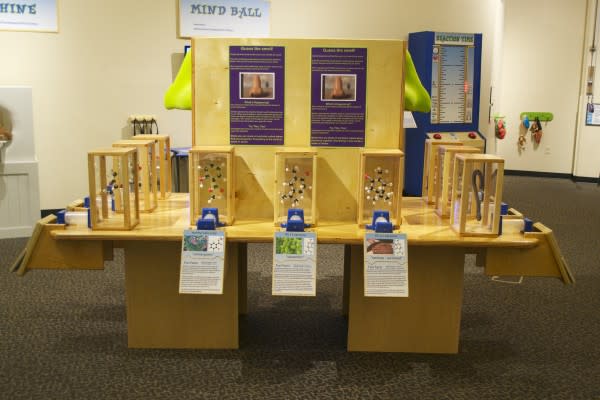 Check out WonderLab's hours and admission info before you go.