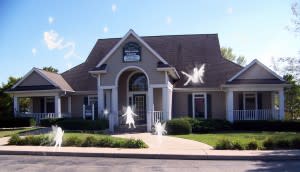 As a young child did you ever fantasize about being in a fairy tale and seeing mystical beings? Wayne County is turning into a fairy tale of its own. All across Wayne County fairy doors, houses, and gardens are magically appearing in various locations and businesses. Currently there are 50 fairy families who have come to call Wayne County home. Maybe it's our chocolate trail, historic architecture or the wonderful scent from the rose gardens, whatever the reason these fairies sure seem to love Wayne County!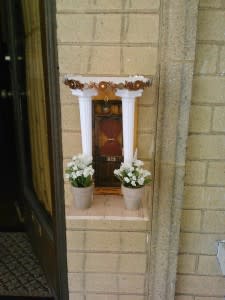 These small enchanted dwellings offer a glimpse into the mystical world of fairies. Peeking through some windows you may spot a fairy bed, kitchen, or a fairy itself. Built with a colorful array of materials, the fairy doors throughout Wayne County offer families and children of all ages an exciting chance to explore the community in a unique fashion. Children can leave small gifts or write letters at some locations that offer fairy mail boxes, allowing direct interaction with the fairies and bringing a smile to every child's face.
The Enchanted Fairy Trail, available early August, takes visitors on a fun adventure through Wayne County. Originating in Ann Arbor Michigan, the first fairy door appeared in Richmond at the Joseph Moore Museum of Natural History in late 2012. Museum director Heather Lerner brought the idea with her when she moved to Richmond from Ann Arbor. The Fairy house at Joseph Moore Museum of Natural History is made from an old snake box and is decorated with snake vertebrae, a unique display you don't want to miss.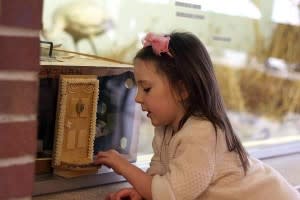 Visitors will need to pick up their Enchanted Fairy Trail passport in early August at The Wayne County Welcome Center, 5701 National Road East - Richmond. Once they have located 80% of the mystical dwellings, they can return their passports to the Welcome Center for a magical commemorative gift. This free, year round opportunity will provide hours of fun and excitement for everyone, young and old.
Wayne County Convention and Tourism Bureau
5701 National Road East, Richmond
765-935-8687           800-828-8414