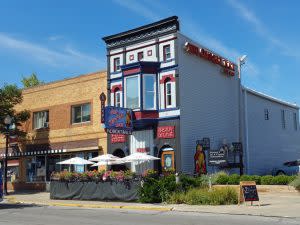 I would call myself a foodie. I have been to many restaurants all over Northeast Indiana and I honestly think about food at least half of most days. So when selecting which place I wanted to feature for the blog - the first restaurant that came to mind is one of my all-time favorite date night locations, The Oyster Bar in Fort Wayne. This is one of those places that "does it right" and they've been "doing it right" for decades.  The building was originally opened as a saloon in the 1830's and after changing hands many times the oyster tradition started in the 1950's and the current owners kept it going when they purchased it in 1987.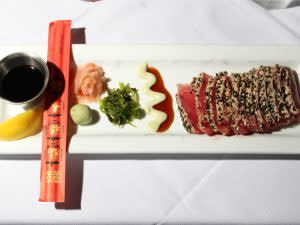 The Oyster Bar is casual enough for a mid-week lunch or dinner, but is often the setting for romantic dates or special occasions that might include evening plans at the Fort Wayne Embassy Theater a few blocks away. I do strongly recommend reservations as the restaurant has limited seating - but ask for a table up front as it has the best ambience.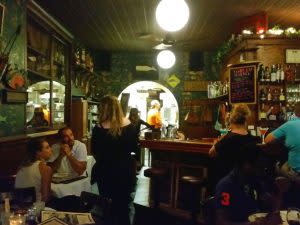 The Oyster Bar is very cozy with a back room located through the kitchen.
What you will notice about the restaurant is that it's dark and cozy which lends itself to a very intimate dinner. The decor is what you would expect from a seafood restaurant but what I like is that the galley kitchen is sandwiched in between the front and back dining rooms and it reminds you that this isn't your normal night out. You actually have to pass through the kitchen to get to the back dining room (and with the flames leaping from the pans during seafood preparation it lends a certain excitement to the experience).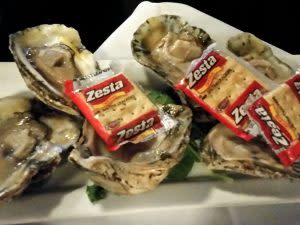 Starting off the meal with oysters is a must.
Starting the meal off with oysters is a must. They are always fresh and you get nice sized portions. They have several options for their preparation including Rockefeller, fried and casino-style just to name a few. When it comes to the main meal I always have a hard time deciding between the catches of the day, seafood, pastas or butcher block options but luckily they allow you to select two entrees with a small upcharge. Do it! You will thank me later.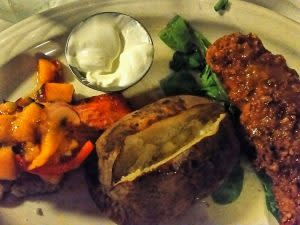 Two entree option: Coho Salmon with a mango peach salsa and their signature walnut breaded Walleye with honey orange butter sauce.
The Oyster Bar menu offers you multiple options for many of the entree items and they are flexible with special requests and dietary requirements. Choose from several catches of the day and select your favorite style of preparation. You can have it black and blue, pan seared, oscar-style, cedar planked or naked with little seasoning. They also have an array of ways to enjoy your steak, although my personal favorite is Oscar: topped with blue crab cake, asparagus and hollandaise sauce. Add a lobster tail for a superior surf and turf meal.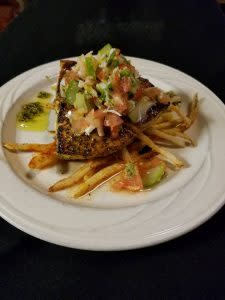 The Oyster Bar is a beloved Fort Wayne destination and has been a special place for our family for years. My in-laws had their first date there and we've been back to celebrate many wonderful occasions. We always recommend it as a must-do restaurant to out-of-town guests and I think you will find that it is truly a destination in itself.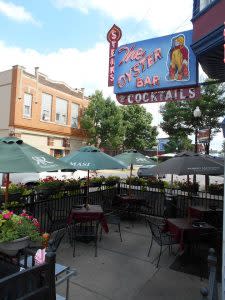 For information on Fort Wayne sights and attractions, check with the Visit Fort Wayne or follow them on Facebook. To find more great Indiana dining options, visit here.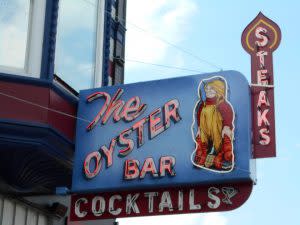 The Oyster Bar
1830 South Calhoun Street Fort Wayne, IN 46802 260-744-9490