I remember as a young girl going to Café Patachou with my dad every Saturday morning for cinnamon toast.
To this day, my dad and I still visit the breakfast/lunch spot on a relatively regular basis, although some things have changed over the years.
When I first started going to Patachou, the location at 49th and Pennsylvania was the only one. Clearly, others in Indianapolis saw what my dad and I saw in the place, because before we knew it, 4 more Patachous popped up around the city. Now there are locations near the Fashion Mall at Keystone at the Crossing, in Carmel, downtown and even at the airport.
The self proclaimed "student union for adults" has a wide variety of delicious brunch choices to offer-broken yolk sandwiches, omelettes, salads, fresh soups, Bruce's Granola and of course, their famous cinnamon toast.
But, if your Patachou palette isn't cleansed by breakfast or lunch, you're in luck. The franchise has expanded into Petite Chou Bistro, Gelo (a gelato shop), and my personal favorite of the expansion, Napolese, an artisanal pizzeria and wine bar.
These expanded locations have longer hours and more specialized offerings.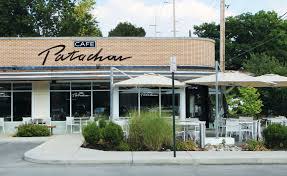 You can't really go wrong with any Patachou location you choose, or with what you order once you get there. The food is always delicious, the servers are always friendly and the atmosphere always feels like home to me.