Post by Yelp Marketing Intern, Katie U.
Back by popular demand, Yelp Indy is throwing a monumental dinner party on the Circle September 13 from 6 - 9 p.m.! Join us and 1,000 of our closest friends and dine al fresco under the glory of Lady Victory. RSVPs are now open for Yelp's White Night. Until the big day, here are our top five tips for making the most of this celebration of all things Indy!
1. Make your tablescape decorations pop
Our wonderful sponsor Downtown Indy is graciously donating tables and chairs, but the table decor is up to you! Don't be afraid to pull a Martha Stewart and come with white decor galore, floral centerpieces, and gorgeous tablescapes. Sneak a peek at what other's came up with last year below!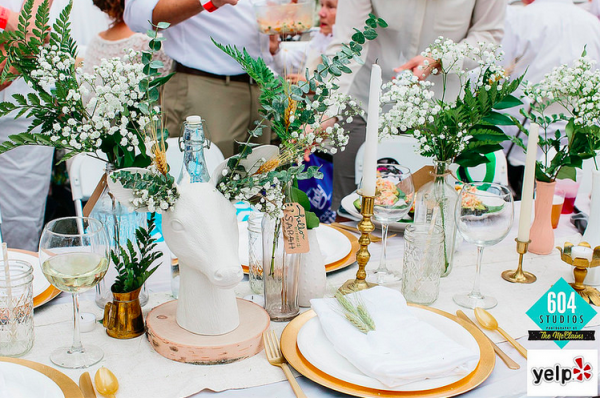 Photo by 604 Studios
2. Don your best white attire
Who says you can't wear white after Labor Day? We thinks it's more than okay to break this fashion rule. In true White Night fashion, put on your frilliest white get-up from your closet - we're talking hats, jewelry, the whole shebang. Brownie points for creativity!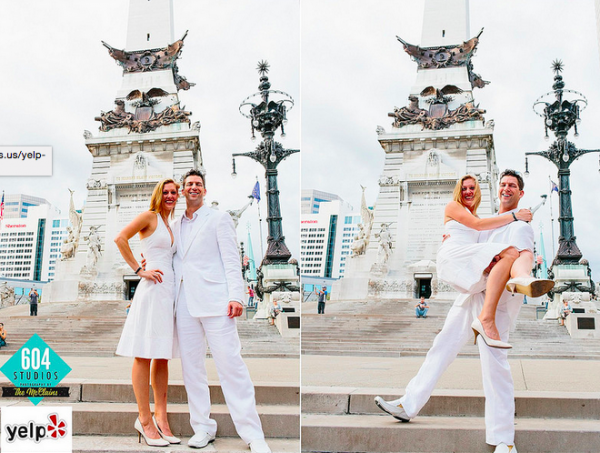 Photo by 604 Studios
3. Support local businesses when planning your dinner
We bring the party, you bring the feast! In true celebration of Indiana's harvest season and all things local, we encourage you to use local ingredients and in-season produce in your creations. Not a five star chef? Pick up carry-out from a local business on your way to the party - there are lots of great options within walking distance of Monument Circle!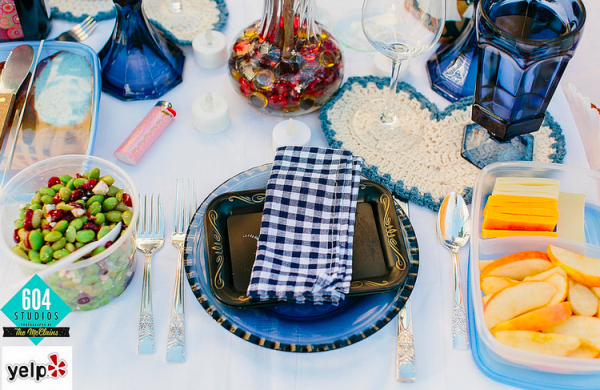 Photo by 604 Studios
4. Come thirsty
Drinks are on us! We have 15+ local beverage businesses sharing complimentary beer, wine, soda, and coffee! Vendors include Sun King Brewing Co., Oliver Winery, Tinker Coffee Co., Bea's Soda Bar, and more.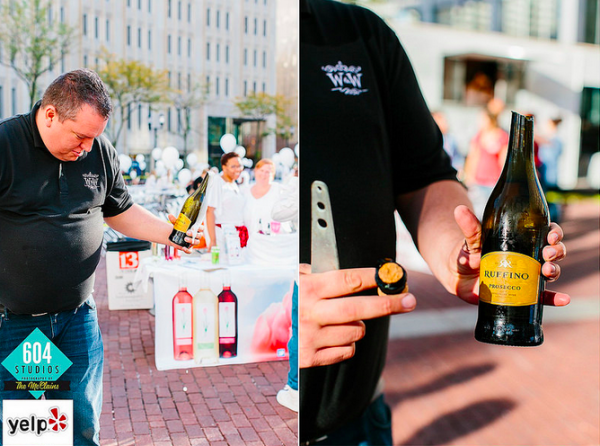 Photo by 604 Studios
5. Make new friends
Come with your posse of pals (all ages welcome!), but don't be afraid to branch out and meet other Yelpers! Walk around and see what others brought to the table -- literally! You'll be amazed at how creative some Yelpers are with their get-up, table decor, and meal.
Photo by 604 Studios