Who says trick-or-treating is just for kids? While you may not want to dress up in costume and ask your neighbors for candy, Yelp's rounded up some of the best Indiana artisan products to enjoy - some salty, some sweet! Think of it as your own personal adult trick-or-treating tour.
Photo by Allison F
Do you remember the frittle your grandma kept in her candy jar? You can take a trip down memory lane and enjoy a "little sweet, peanut treat" made by local candymaker Carrie Abbott of Newfangled Confections.  Yelper Allison F. is addicted, saying "Just one square was packed with such a sweet, creamy, and peanutty taste that I couldn't help but pop another one in my mouth...and another...and another...and the next thing I knew the box was empty!"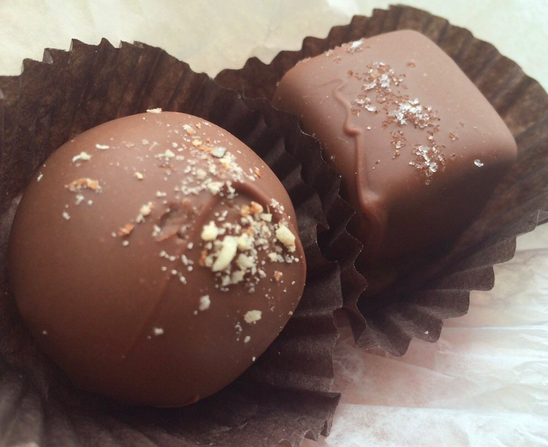 Photo by Cindy G.
Quite bold for a store to call themselves "the best," right? In this case, the claim is true - at The Best Chocolate in Town, you'll find mouthwatering truffles, toffee, caramels, and more. As Yelper Mary T. says "The dark chocolate sea salt caramels are little pillows of perfectness that can melt away the worst of days or bask in the glory of a fabulous one worthy of celebration."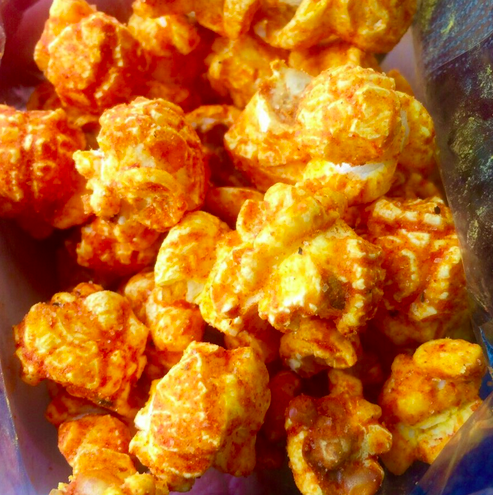 Photo of Bloody Mary popcorn by Allison F
Sweet and salty is the best combination, so after all that chocolate, get your hands on some Just Pop In! popcorn. They have everything from the Indy Style mix (cheddar and caramel popcorn) to Hoosier Mama Bloody Mary and beer cheese flavors. Yelper Sara C. gives it two thumbs up, saying "Be prepared to lick your fingers. This popcorn doesn't mess around with flavor."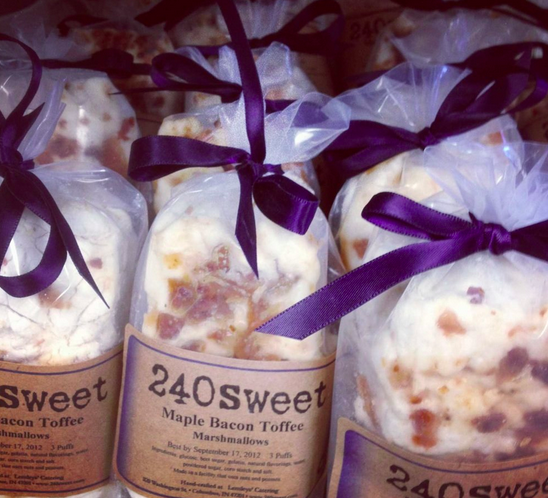 Photo by Brittany S.
With 240sweet gourmet marshmallows, you won't need chocolate and graham crackers to make a s'more; they make a statement on their own! Based out of Columbus, Indiana, owners Alex and Sam cook up concoctions like Nutella Swirl, Bourbon Brown Sugar, and Snickerlicious. Take it from Yelper Stacy A. - she says "These tasty low fat treats are by far the best marshmallows I've ever eaten."
Litterally Divine Toffee & Truffles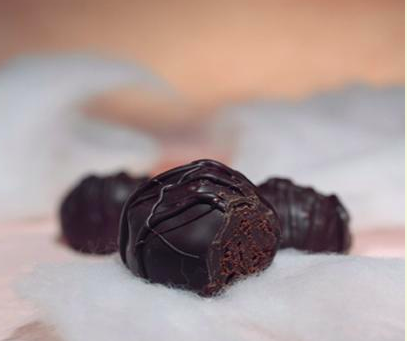 Photo courtesy of Litterally Divine Toffee & Truffles website
The toffee is divine..."litterally"! Suzanne Litteral almond toffee, coffee tofffe, and toffee crumbles, as well as the Indy Truffle, which uses Traders Point Creamery milk and Indianapolis sourced dark chocolate.
After trying these treats, we bet you'll be like a kid in a candy shop! For more great local finds, head to yelp.com. Happy Halloween!