This is a guest blog from Tina Schmidt of My City Bikes public health alliance. My City Bikes' mission is to help people discover better health and quality of life through biking.
If you've never experienced Indianapolis by bike, you're in for a treat! Sight-seeing by bike reveals a whole new world, and Indianapolis' exceptional network of separated bike paths make it easy and nearly traffic-free to get around on a bicycle. Haven't ridden a bike in a while? Don't worry - we've got the whole thing planned.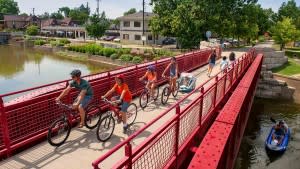 Photo from Visit Indy
Stop #1: DG Bicycles 1488 E 86th St, Indianapolis, IN 46240 DG Bicycles is a beginner-friendly bike shop that offers bicycle rentals for adults and kids - they even have tandem bicycles built for two! Conveniently located on the Monon Trail, you can park your car, grab your bikes, and roll out the door to the next stop on your adventure. The beginner-friendly experts at DG Bicycles can also help you plan and prep for your day to guarantee a comfortable ride.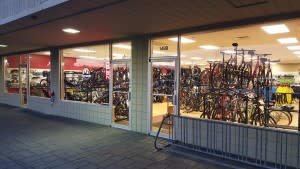 Photo from DG Bicycles
Stop #2: Monon Coffee Co. 920 E Westfield Blvd, Indianapolis, IN 46220 The white espresso beans used at Monon Coffee Co. will put some extra pep in your pedal. Enjoy a cuppa with your breakfast at this Broad Ripple favorite, voted one of the best coffee shops in the city.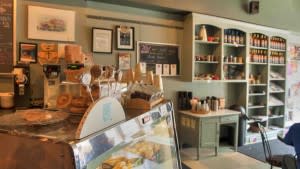 Photo from Visit Indy
Stop #3: Indianapolis Museum of Art 4000 Michigan Rd, Indianapolis, IN 46208 The incredible collection of permanent and seasonal exhibits at the IMA includes a staggering 54,000 works of art spanning 5,000 years - from ancient artifacts to contemporary work. Enjoy the artwork indoors and step outside for a tour through the gardens and greenhouse. Grab a souvenir at the gift shop and a quick bite at the IMA Café before setting out to your next destination.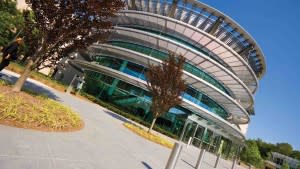 Photo from Visit Indy
Stop #4: Indiana War Memorial 431 N Meridian St, Indianapolis, IN 46204 Acres of green space and a collection of monuments, statues, sculptures, and fountains, "commemorate the valor and sacrifice of the United States Armed Forces to honor Hoosier veterans and Indiana's role in the nation's conflicts." Visit this collection of historical monuments and outdoor parks that is second only to our nation's capitol.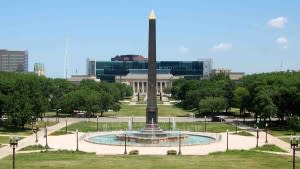 Photo from Visit Indy
Stop #5: Delicia 5215 N College Ave, Indianapolis, IN 46220 Rated as one of the 25 best restaurants in Indianapolis by Indianapolis Monthly magazine, Delicia is a stylish but casual eatery in the "SoBro" area of Indianapolis. Dine on "New Latin Cuisine" inspired by culinary traditions of The Americas, Caribbean and Spain like short rib tacos and tres leches dessert in a chic atmosphere.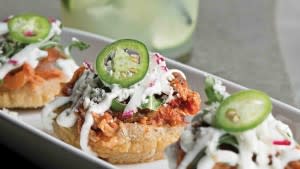 Photo from Visit Indy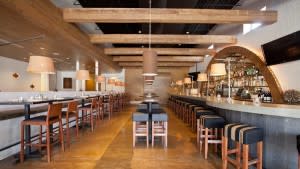 Photo from Visit Indy
Get back on the Monon Trail heading north. Follow the trail for 5 miles to return your rental bikes to DG Bicycles.