Where else but in Indiana can visitors hole up for the night in a silo, a tipi, a castle, a yurt or a former jail cell? Hotel snobs need not apply. These are 6 of Indiana's most unique sleeps.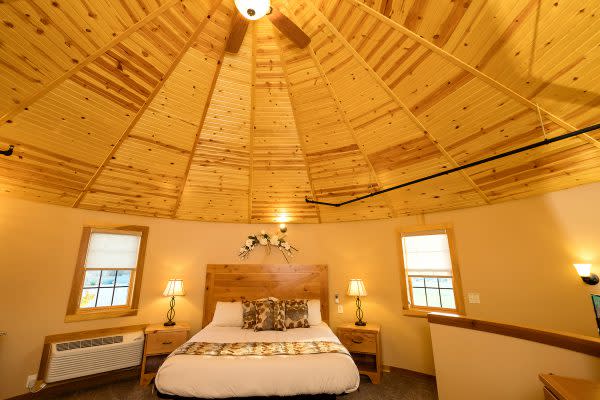 Patoka Lake Winery silo suite
Patoka Lake Winery Silo Suites in Birdseye proposes a pair of two-story accommodations decked out with king beds, kitchenettes, flat-screen TVs and jacuzzi tubs. (And yes, they're round.)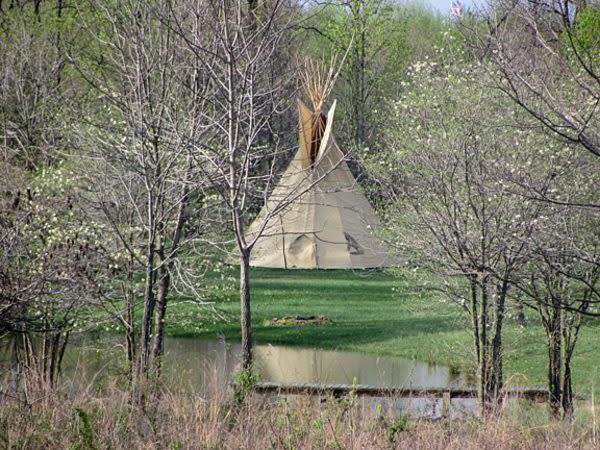 Sleeping Bear Retreat rustic tipi
For an unforgettable rustic camping experience, tipis at Sleeping Bear Retreat in lovely French Lick include cots, access to picnic tables and fire pits, and that's about it.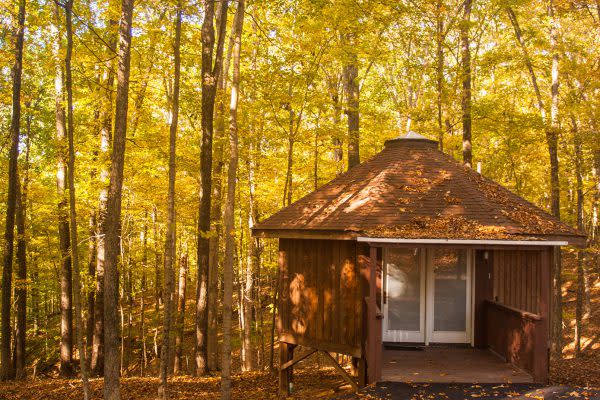 Tibetan Mongolian Buddhist Cultural Center yurts
The Tibetan Mongolian Buddhist Cultural Center in Bloomington maintains several retreat cottages designed to mimic Mongolian yurts, all furnished with modern conveniences for cozy stays on its wooded campus.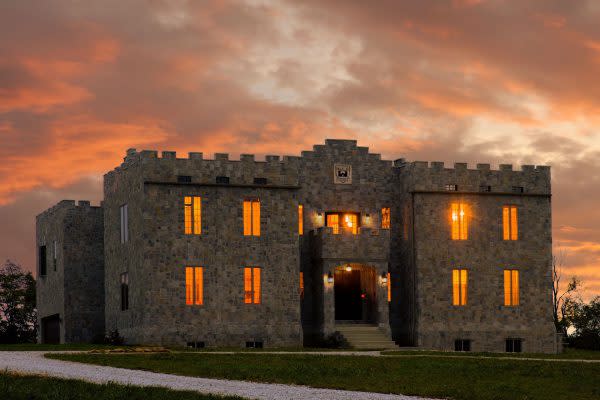 Clayshire Castle
A castle in Indiana — who knew? Clayshire Castle's bed-and-breakfast accommodations in Bowling Green near Cloverdale treat guests like royalty with handsome medieval-style rooms, a hedge maze and even costumes.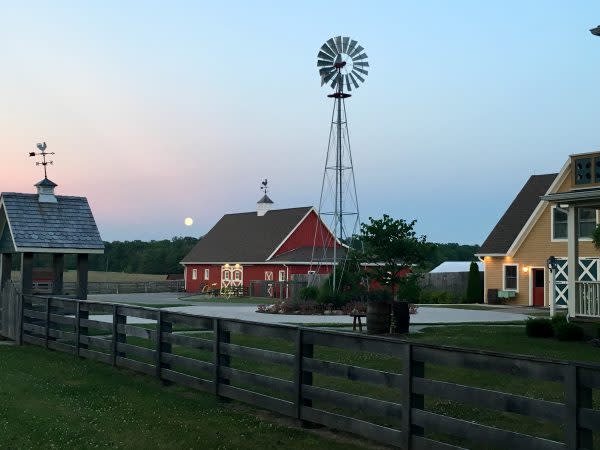 Joseph Decuis Farmstead Inn
Guests at Joseph Decuis's Farmstead Inn outside Roanoke can earn their keep by helping with optional farm chores before bedding down in restored historic digs that date back to 1884.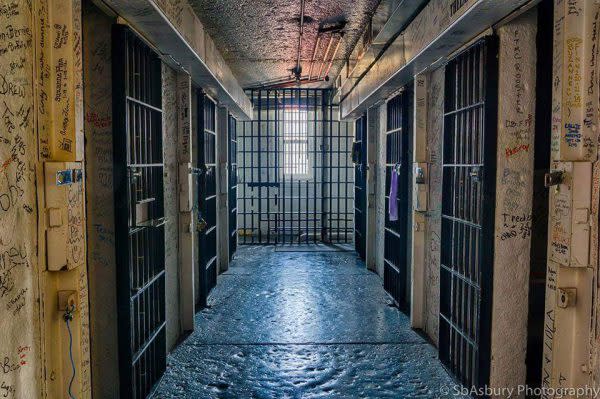 Old Jail Inn
Most people don't overnight in jail by choice. They do here. The Old Jail Inn in Rockville offers "cell-block rooms" in the building that housed the Parke County Sheriff's office and jail from 1879 to 1998. Learn more about spending a "comfy night behind bars."