Adding to an incredible dining scene in Putnam County is a new upscale bistro and bakery in Greencastle. BreadWorks by Bridges adds another unique spot to 'destination Greencastle's' downtown shops and restaurants.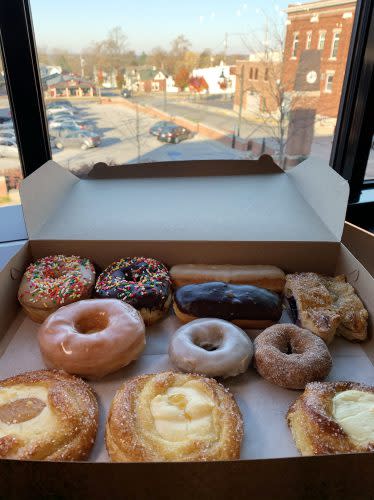 The Menu
Open Wednesday through Sunday, this upscale bakery in Greencastle features pastries, breads and more. Sweet treats include donuts, pastries, cakes and morning buns. Breads include baguettes, focaccia and other artisan loaves.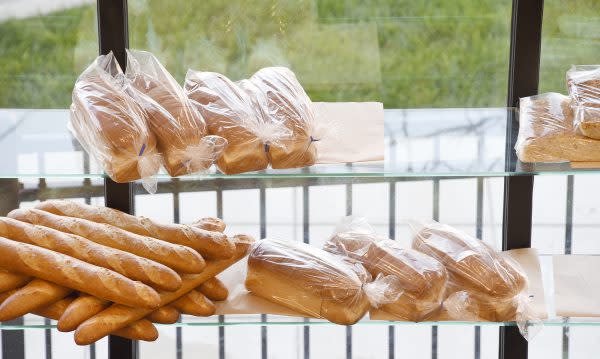 An upstairs bistro features soups, salads, sandwiches, beer and wine. The upstairs area also serves as a spot to enjoy a pastry and coffee and a demonstration kitchen. On a pretty day, the upstairs windows are open to downtown Greencastle.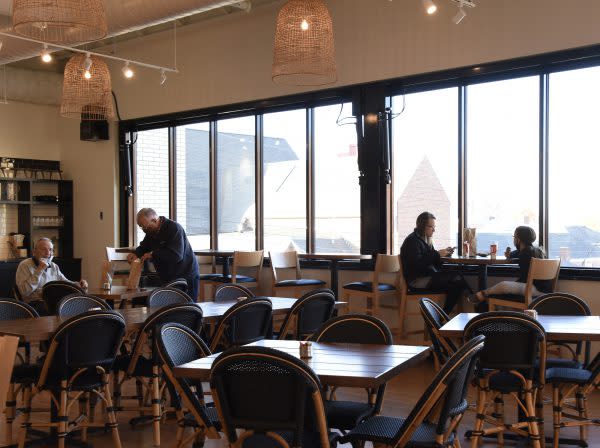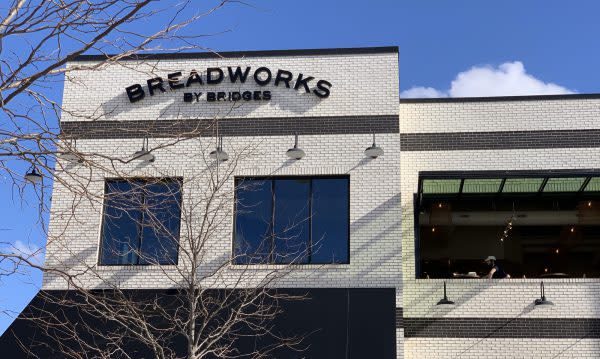 Mornings are busy with customers picking up a single treat or boxes of dozens of donuts and pastries. A robust coffee menu and tea choices round out the offerings of sweets and breads. Ask for a "Chef's Special Dozen" and share the joy. Local firefighters were delighted to receive an unexpected treat as they began their day.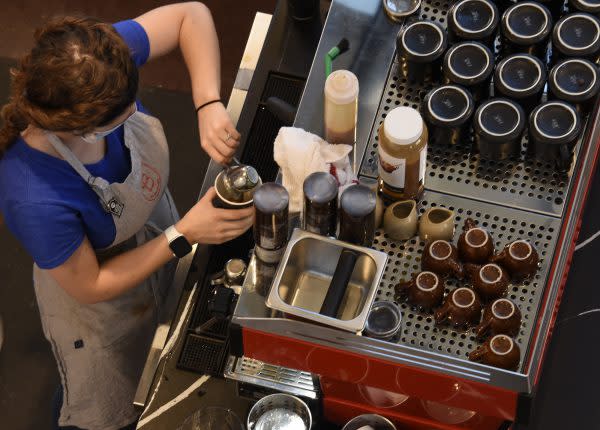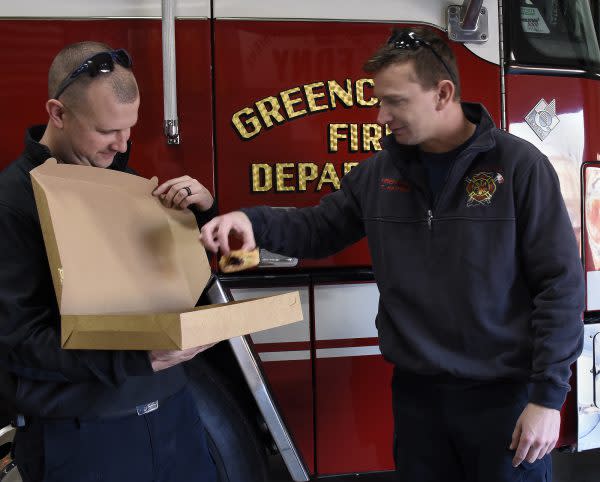 The Vision
BreadWorks by Bridges is a vision that grew out of Bridges Craft Pizza & Wine Bar. The idea for both ventures came from DePauw University alumni Judson and Joyce Green. Donuts are nostalgia for the couple, and "bringing donuts back-to-life here in Greencastle" is now open. The space is bright and inviting, with plenty of beautiful touches like the entryway hanging featuring rolling pins.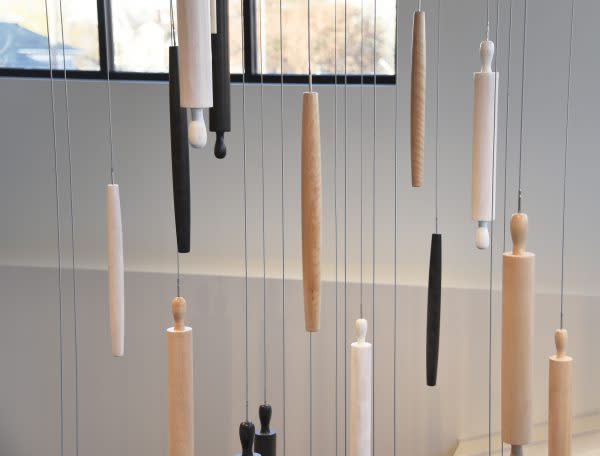 Bridges Executive Chef Sal Fernandez brings his passion and vision for local breads to the table. Fernandez attended the Culinary Institute of America and has roots in California's Napa Valley, home to The French Laundry and Bouchon Bakery, two of chef Thomas Keller's restaurants.
The Surroundings
TapHouse Burgers is another imprint of this family of restaurants clustered in a three-block area of downtown Greencastle. While you're in town, stop by Conspire Contemporary Craft for unique local crafts and gifts. A block away, Burdge Boots features western wear boots, clothing and accessories.
If you're walking by BreadWorks by Bridges, look in the window and see the kitchen action! Check the bistro and bakery's Facebook page for all the constantly evolving offerings. Plan to eat your way around Greencastle as you explore surrounding Putnam County's beauty, towns and backroads.