It is less than two weeks away and time to start planning what you will do for Valentine's Day. Most Hoosiers tend to think of Brown County when the leaves are changing, but year around they offer unique experiences in a beautiful setting. Take a gander and see which option will be the perfect Valentine's Day for your sweetheart:
Love is in the Air - Valentine Special at Creekside Retreat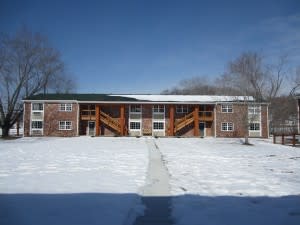 I had the privilege of staying here last year and loved the rooms! This February 12-13 they will offer a special complete with a single rose, gift card for Brown County Winery, chocolate dipped strawberries AND a discount coupon for a local restaurant. Doesn't get much better than that. Call for details: 844.473.8732.
Sweethearts Zip and Kiss at eXplore Brown County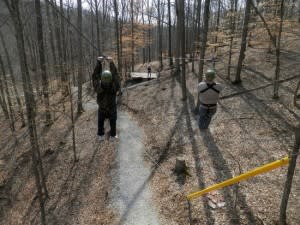 What a way to spend time with the one you love ... Soar 90 feet in the air on 15 different zip lines ranging from 80 to 1220 feet! Afterwards enjoy hot cocoa and marshmallows waiting for you in the Harvest Hall. Available February 1-19. Call for details: 812.988.7750
Valentine's Dinner at Seasons Lodge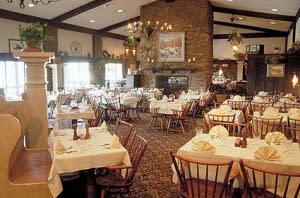 For $50 two can dine and enjoy The Seasons' prime rib buffet or coconut shrimp, plenty of side and Brown County's famous fried biscuits and apple butter. Also included: two glasses of house wine. Reservations recommended. You can even turn it into a full weekend with the romance package. Call for details: 812.988.2284
Valentine's Rendezvous at Hotel Nashville
Good for February 12-13 or 19-20 guests will receive a special discount rate on one or two bedroom suites and dinner for two at Darlene's, a single rose and complimentary breakfast. Call for more info: 812.988.8400
Valentine Special at Rawhide Ranch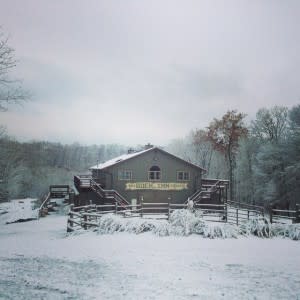 This special includes two nights in the Buck Inn (February 12-13), a bottle of red or white wine, small box of chocolates and discounts on Rawhide Ranch activities. Cost is $224. Call for details: 812.988.0085
For more information on any of the above or for other events and attraction info, be sure to Visit Brown County.