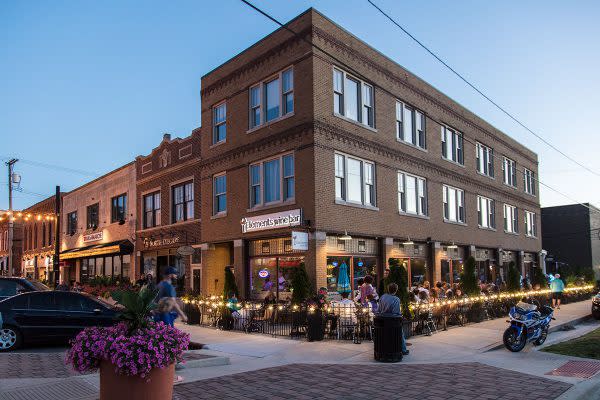 For couples or friends who want to get away for the weekend without breaking the bank, downtown Valparaiso is an excellent choice and one that I highly recommend. The exciting nightlife, great food, entertainment, and even a boutique hotel makes Valpo a perfect spot for a weekend getaway.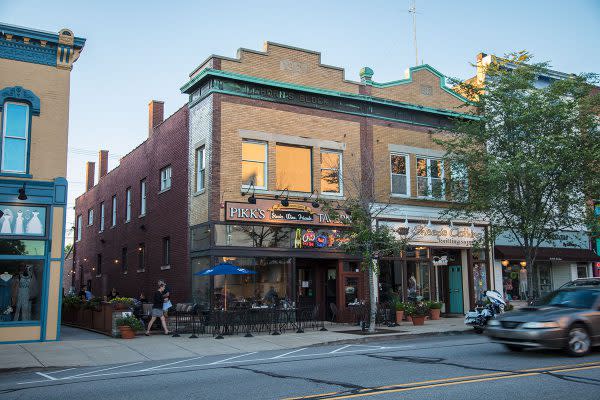 Pikk's Tavern and Inn
We stayed at the boutique hotel, Pikk's Inn above Pikk's Tavern in downtown Valparaiso, just off the square. The Inn has two rooms - the Joseph Horn Room and the Louis Horn Room, we stayed in the latter.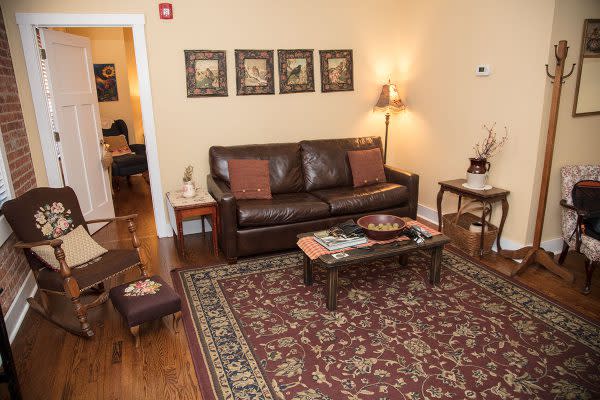 The Louis Horn Room at the Inn
The room was spacious with the kind of charm you can only get in boutique hotels, although all the modern amenities were present. We made reservations through Hotwire, but the hotel has its own system too. The price was very affordable and I regret not staying for two nights.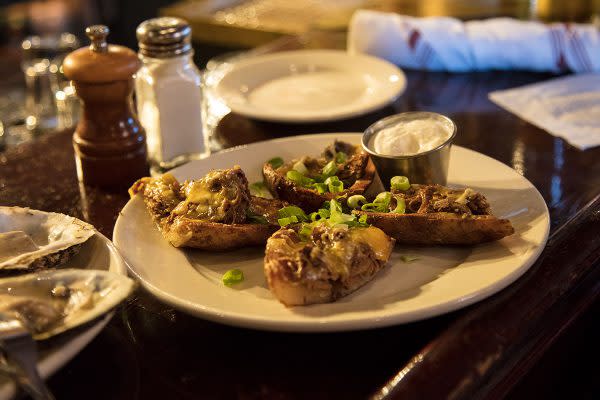 Some appetizers at Pikk's.
We started the night, as you might expect, downstairs at Pikk's Tavern. We tried their amazing Fresh Oysters and their Potato Skins, both of which were wonderful. Pikk's also has amazing entrées, soups and salads, plus desserts and a full bar. The options are nice and reasonably priced, so don't expect your typical bar food.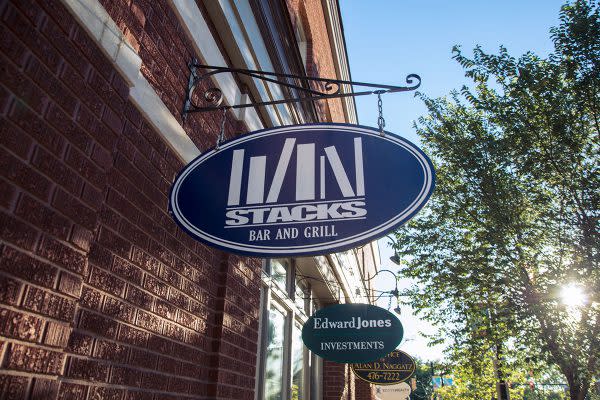 Stacks Bar and Grill
From there, we went over to Stacks Bar and Grill. Stacks offers a great beer selection, appetizers, sandwiches, salads, and specialty pizza!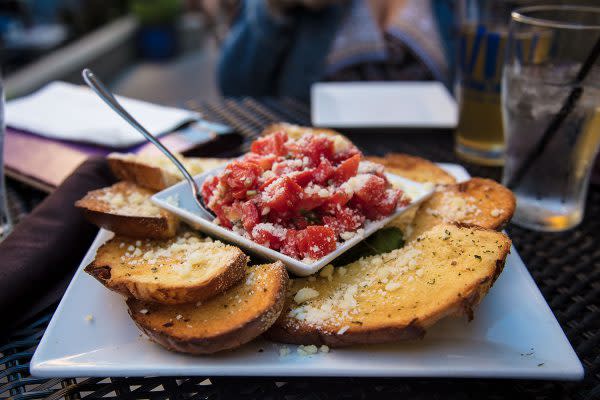 Bruschetta!
We tried the Bruschetta, which was delicious. They have a wonderful outdoor patio for those wishing to take advantage of the nice weather.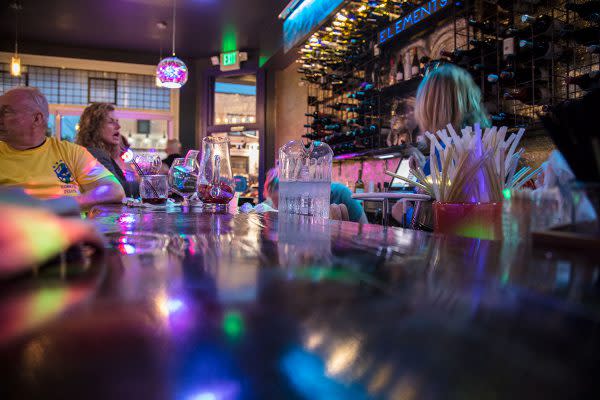 Elements Wine Bar
Next, we stopped at Elements Wine Bar. Elements offers well over 100 different labels of wine with options for any palette. They also have an ingenious system of serving. At Elements, you get a card from the bar and take it to a fancy wine dispensing machine. You place your glass under a nozzle and select the wine you want.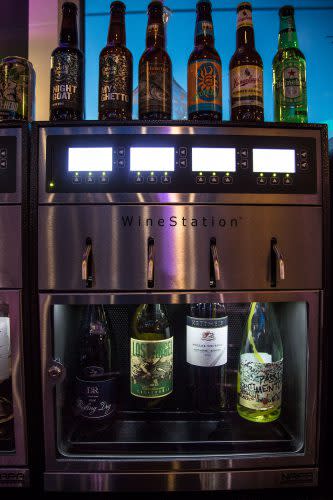 A brilliant machine.
You can choose a tasting, a 1/2 glass, or a full glass. At the end of your visit, you simply take the card (which tracks your samples) to the bar and cash out. It's brilliant. You can also pair your wine with charcuterie or cheese, if you so desire.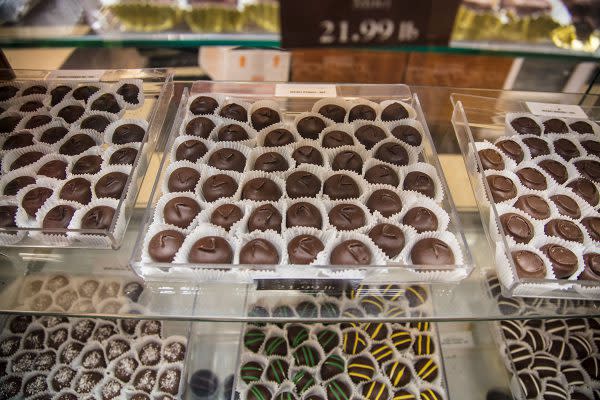 Dessert goes before dinner in Valpo
After Elements, we made a quick stop at the South Bend Chocolate Company, which is conveniently opened until 9:00 PM and then went back to Pikk's Tavern for dinner (yes, we did dessert first).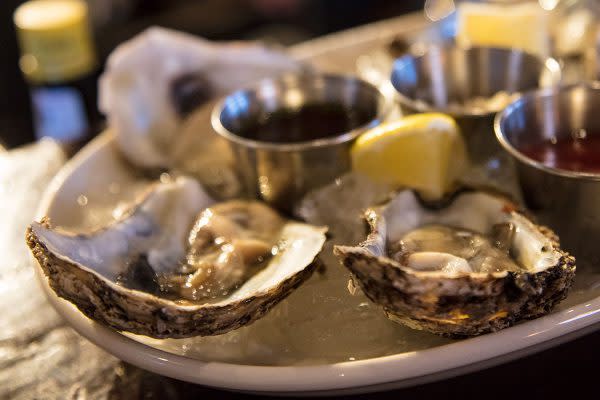 Oysters
The whole Valpo experience was fantastic, but we couldn't get everything in within the time we had! There are many other food and drink options around downtown, plus a wide assortment of entertainment year round. Valpo has done an amazing job of preserving the courthouse square and with the Central Park Plaza right next door, the park offers summer outdoor movies, yoga, a farmers market, and several music festivals. One of Indiana's strongest attributes, in my humble opinion, are the downtown courthouse squares throughout the state. While not every county seat has one, or has preserved there historic downtowns, Valpo has. The whole downtown experience is worth a weekend getaway to Valpo!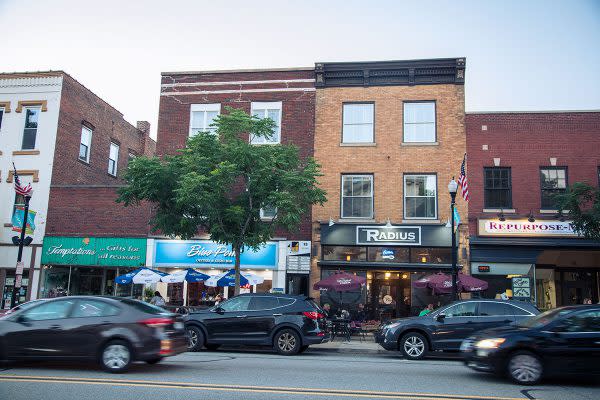 Downtown Valpo