Veganism tops several respected reports on dining trends to watch in 2018. Taking vegetarian eating one step further, vegans avoid all animal products including butter, eggs and cheese in strict favor of fruits, vegetables, grains and plant-based proteins like beans and nuts.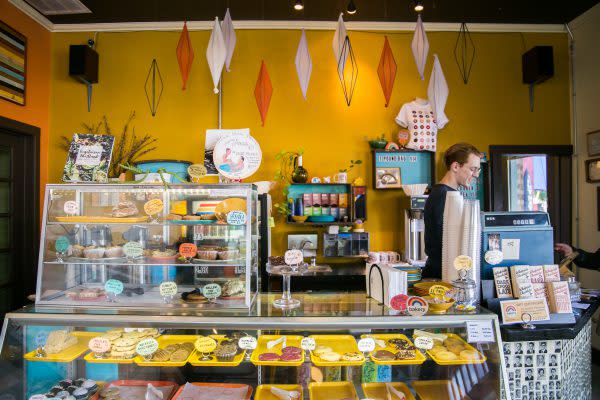 Rainbow Bakery serves a colorful array of vegan treats. Credit: Visit Bloomington
As more customers grow to realize the health benefits of eating greener, Indiana restaurants are tapping into the culinary zeitgeist by offering expanded options to please this growing demographic. It's easier now than ever before to find vegan options on menus throughout the state, with some establishments offering pop-up events or choosing to specialize exclusively in vegetarian and vegan fare.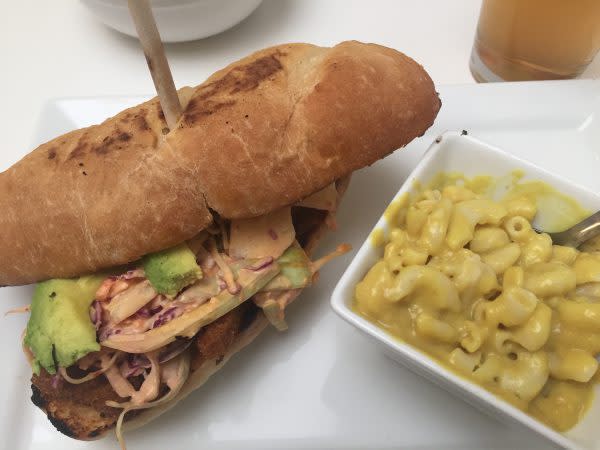 The "Rich Girl" sandwich with vegan mac and cheese from Three Carrots in Indy. Credit: Amy Lynch
With a City Market booth and now a bricks-and-mortar home in Indy's Fountain Square district, Three Carrots cooks up an all-vegan menu that highlights "mac-and-cheese" croquettes, fried tofu tacos, shredded seitan that mimics pulled pork and salads so satisfying, even carnivores won't miss the meat.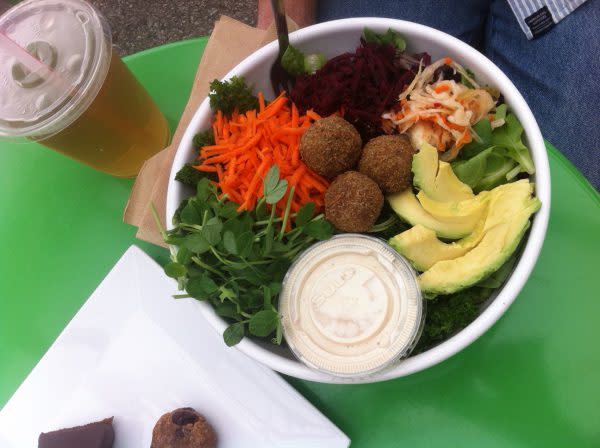 The Buddha Bowl from Ezra's Enlightened Cafe. Credit: Amy Lynch
Just a few miles north in Broad Ripple, raw food-focused Ezra's Enlightened Café is the place to find delicious smoothies, veggie/grain bowls and "un-baked" gluten-free desserts.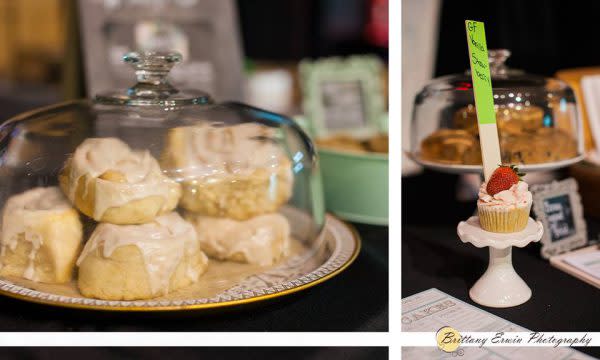 Sea Salt and Cinnamon baked goods on display at Indy VegFest 2017. Credit: Brittany Erwin Photography
Sea Salt & Cinnamon Bakery is keeping Muncie vegans happy with brownies, pies, cinnamon rolls — even dog treats, while Rainbow Bakery in Bloomington produces a tempting all-vegan array of cookies, cupcakes, donuts and muffins to be washed down with locally roasted Hopscotch Coffee. For a more substantial meal while you're in town, the Owlery excels at vegetarian comfort food like pancakes, poutine, nachos and sweet potato fries, subbing in vegan cheese for dairy in any dish upon request.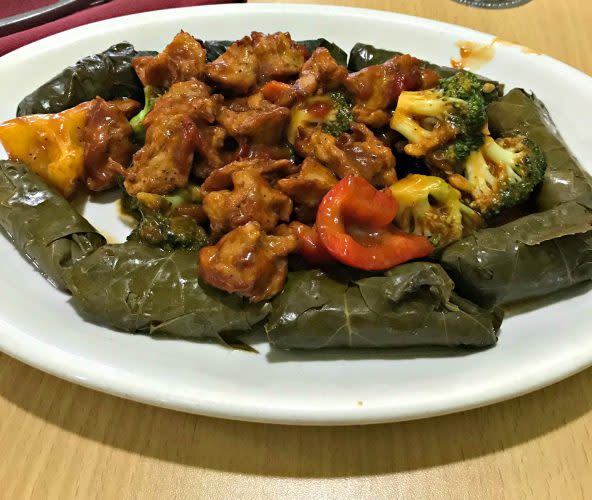 Dolmas at the Loving Cafe in Fort Wayne. Credit: Jessica Brita-Segyde
The Loving Café in Fort Wayne preps a full range of starters, soups, salads, sandwiches, rice and noodle dishes; and Terre Haute's Aracari Kitchen keeps the breakfast/lunch crowds coming back with cold-pressed juices, superfood smoothies, salads and soups.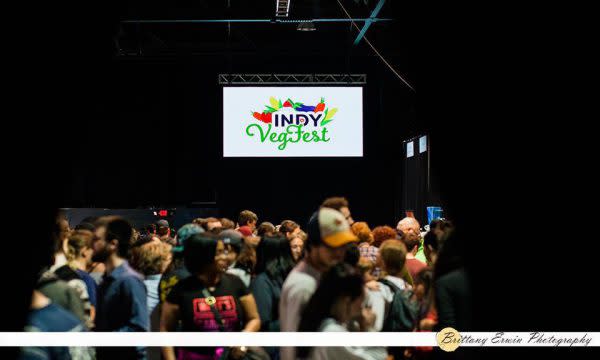 Indy VegFest returns to the Biltwell Event Center in Indy March 31. Credit: Brittany Erwin Photography
To learn more about the vegan way of life in and around central Indiana, mark your calendar to attend Indy VegFest 2018 March 31 at the Biltwell Event Center in downtown Indianapolis. For more information about the free event and a vegan-friendly restaurant guide, visit indyvegfest.com.