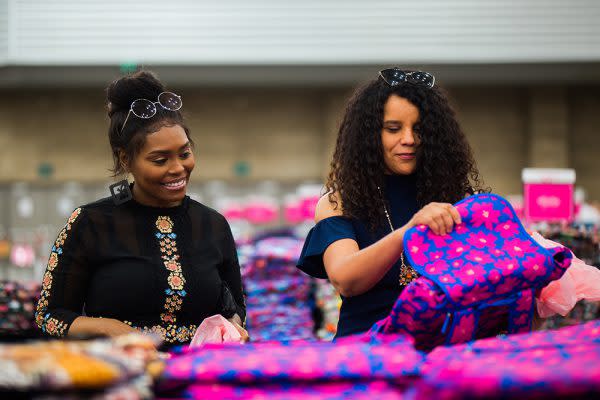 Calling all Vera Bradley fans: Tickets for the annual outlet sale that you do not want to miss have gone on sale!
Over 50,000 people will flock to the Allen County War Memorial Coliseum in Fort Wayne, Indiana from all over the country--and trust us, you want to be one of them. The Vera Bradley Annual Outlet Sale will take place this year from Wednesday, April 11 - Sunday, April 15.
More than just a sale, the Outlet Sale is an experience! Both the sheer number of shoppers and the vast amount of product will blow you away. The sale features over 100,000 sq. ft. of handbags, purses, laptop bags, backpacks, and wallets for sale at 40-60% off retail price – in the stunning, bold, and colorful patterns that make Vera Bradley items unique. And, these deals are exclusive to Fort Wayne, Indiana.
Insider Tips to Enjoy the Vera Bradley Annual Outlet Sale
The Ultimate Shopping Getaway
Make your Vera Bradley Annual Outlet Sale even better with some of the many other fun activities happening in Fort Wayne that week!
Plan an ultimate shopping getaway to Fort Wayne with other events like the Peg Perego Outlet Sale where you can enjoy discounts on baby strollers, car seats, high chairs and kid-sized riding toys for children and babies. Plus, shop for unique items at some Fort Wayne's many local specialty shops.
Make it a night out with some of Fort Wayne's attractions like the Fort Wayne Museum of Art and the Botanical Conservatory, and some of Fort Wayne's great special events.
And, don't forget to get a taste of Fort Wayne! Savor the flavors of Fort Wayne with restaurants like Tolon, Hoppy Gnome, Asakusa, and many others. Whatever your taste buds prefer, Fort Wayne is bound to have something that suits!
Hotels are even offering special packages to ensure your getaway is convenient and easy.
There's plenty to do in Fort Wayne! So gather some friends and start planning your Girlfriend Getaway!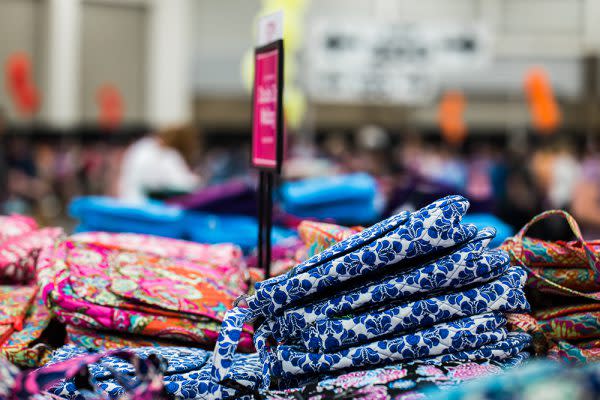 If you have any questions when you get here, give the Fort Wayne Visitors Center a call at (260) 424-3700 or stop by!
The Visitors Center is located in downtown Fort Wayne at the corner of Harrison and Washington, 927 S. Harrison St.
Vera Bradley is a Fort Wayne - based company, founded in 1982 by Patricia R Miller and Barbra Bradley Baekgaard. The business started as a way to provide colorful luggage to women and has transformed into a nationally and internationally recognized manufacturer of colorful, stylish handbags and accessories.