Have you heard about this event? I've always wanted to go and have friends who have talked about it so this year I finally put it on my calendar, invited some friends and away we went. If you don't know, Vera Bradley is a bag, purse and backpack brand that started in Fort Wayne, Indiana and has become internationally known. You can find their bags all over and once a year they host an outlet sale to get all of their fabulous products at LOW prices. But, there are some small strings attached ... like waiting in line!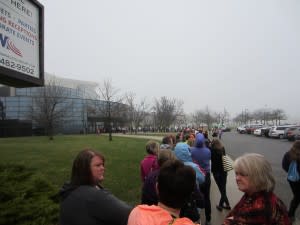 But, trust me, it is worth it! Wednesday, Thursday and Friday of this week you can only get in with tickets for a specific time and depending on how the time before you was you may end up waiting a bit to get in (our tickets were for 11, but it was closer to 11:45 before we got in the doors). And this is what we found ...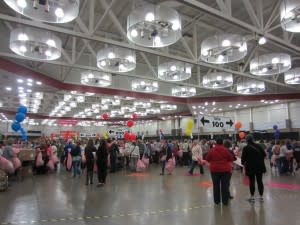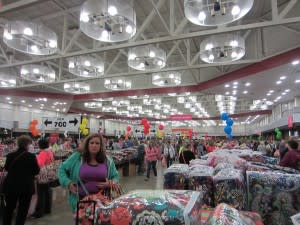 Products, products, galore! Overwhelming! I really wished I would have had the program ahead of time so I could have planned my route!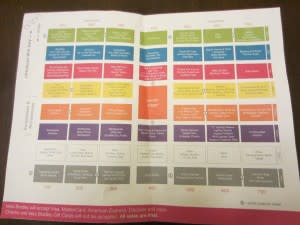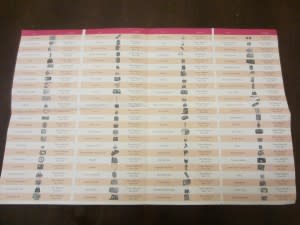 But, alas I found some perfect items, made a wish list (I'll take a green one, please!)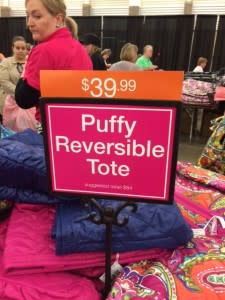 And then headed to the checkout.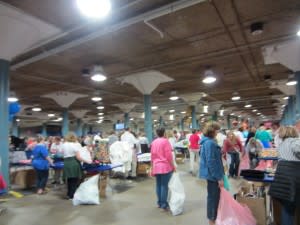 There were products I had never even heard of (Vera Bradley tape measure?!) and ones that are standbys (market tote). And the best part ... getting to hang out with some dear friends for the day!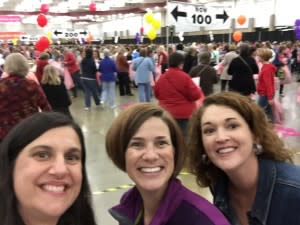 So, if you still have an open day between now and Sunday, check out information on the sale. Saturday and Sunday do NOT require tickets and I hear the prices are even lower (how is that possible?), so you won't want to miss out.
Vera Bradley Outlet Sale 2015. I feel like I need to get a tattoo or something to remember this momentous occasion.
For more information on everything else to see and do in the area, be sure and Visit Fort Wayne!