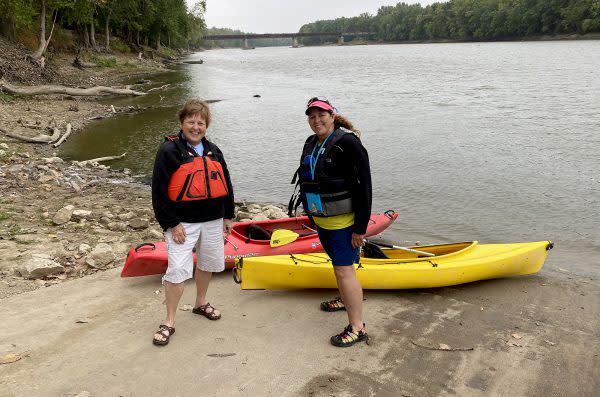 Fall in Indiana is more than cool mornings and vibrant colors. The Wabash River is still open for business! What better way to spend a Saturday than getting out on the river in a kayak! Most waterways in west-central Indiana are at low levels this time of year. The Wabash River is the perfect destination for some leisurely kayaking.
River access
Boat ramps provide access to the water in towns along the river. The 12-mile stretch of the Wabash from Montezuma south to Clinton invited exploring on a slightly windy day.
The boat ramp in Montezuma is south of U.S. 36 on the east side of the river. The easy-access site allows for launching without having to carry kayaks or canoes a great distance. Once on the river, pass underneath an old iron railroad bridge that has been converted to a walking path.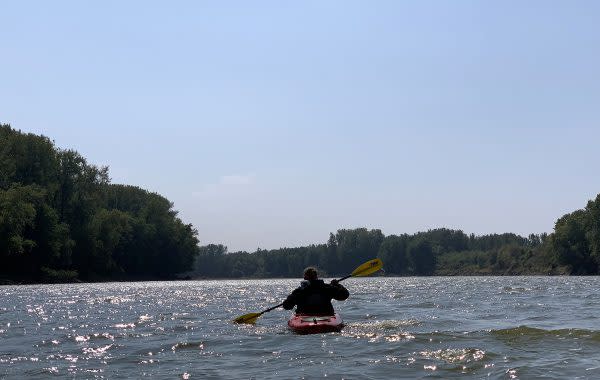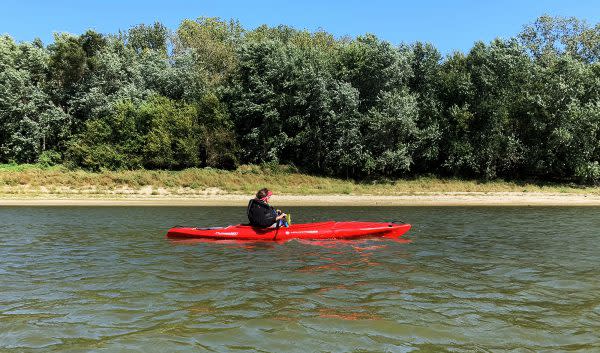 The gentle bends of the Wabash River invite a relaxed atmosphere to paddle and drift along undeveloped shorelines. Turtles, great blue herons, and flying Asian carp are common sights along the way.
Paddling into a headwind makes the trip a little slower between these two quaint and vibrant Indiana towns. Take timing into consideration if someone is meeting you to haul boats.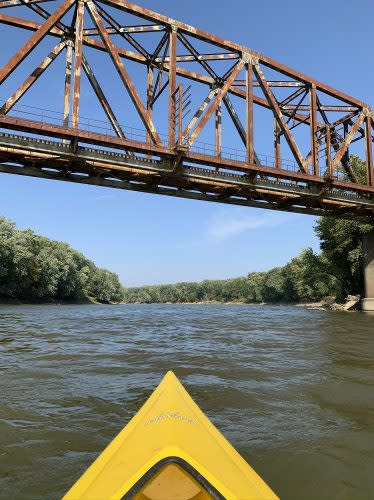 After five hours and about 12 miles of paddling, Clinton's iron railroad bridge comes into view. Float along and enjoy the view of the massive, still-used trestle from underneath. Just past the bridge, boat ramps are on the west side of the river. For canoes and kayaks, paddle to the second, easier-exit boat ramp.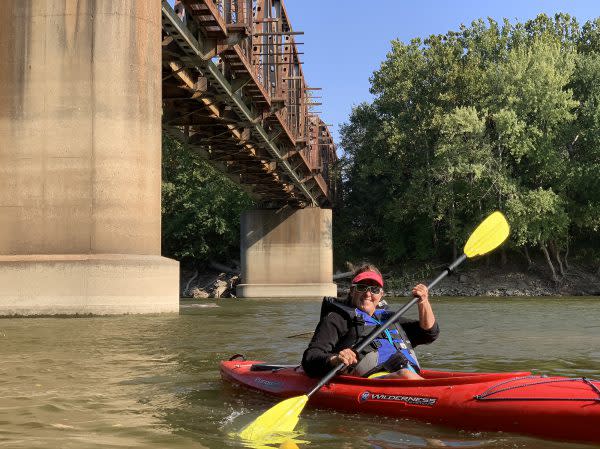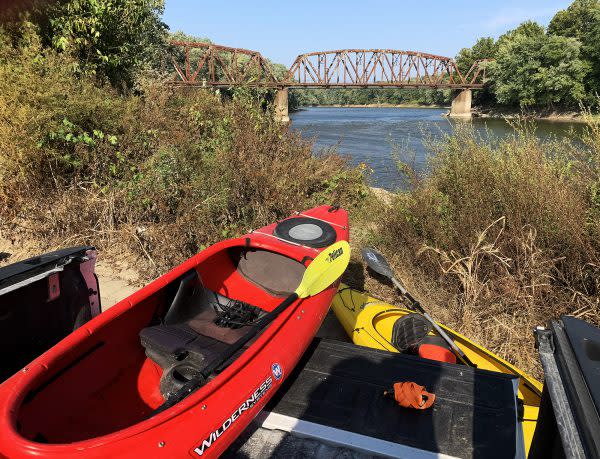 Small Town Charm
The downtown area of Clinton is on the National Register of Historic Places. In non-pandemic times, the town hosts a Little Italy Festival during Labor Day Weekend. Grape stomping, Italian food, and the largest Italian-theme parade in the Midwest will hopefully return again.
Montezuma was the main port for the Wabash & Erie Canal in Parke County between 1850 and 1860. Five major types of clay are found here. Much of Chicago was rebuilt after the 1871 fire with clay products from the Montezuma area. The West Union Covered Bridge spans Sugar Creek near Montezuma.
Both towns have places to discover, eateries, and Indiana beauty.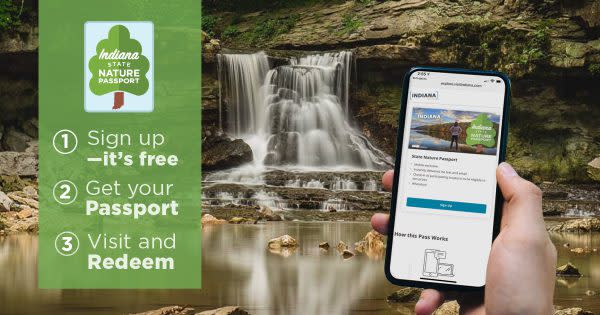 There are 59 destinations on the Indiana State Nature Passport! Check-in and explore participating locations throughout the state to earn great prizes! The more you visit, the more you win. This program is 100% free, but property entrance fees apply when you visit. Learn More.