Fountain County has a small music hall with a big sound! Highway 431 Country Café is home to the Wallace Opry.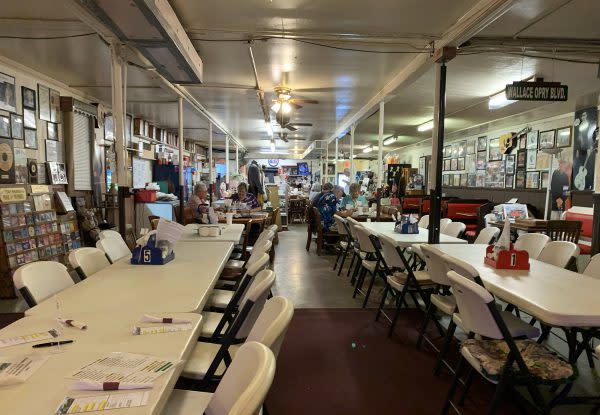 Wallace Opry has Live music, home cooking, laughter, and a family-oriented atmosphere that delights all ages. Guests from around the country and around the world somehow find their way to the Wallace Opry.
Wallace Opry- Country and Gospel Music
The talented musicians of the Highway 341 Band entertain guests with country music on Thursday and Saturday nights. "Monday Night in God's Living Room" features the Hometown Gospel Band.
Want to sing a tune with the band? Throw out the song and these accomplished musicians will figure it out.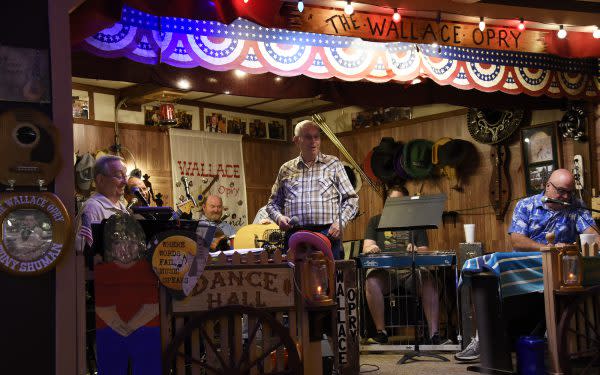 Tony and Linda Shuman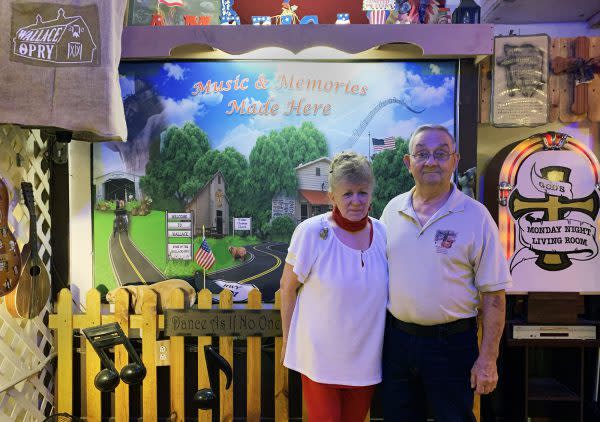 Owners Tony and Linda Shuman took over the old General Store in 2003. Tony's roots are in Covington, Indiana. He realized he missed home and music.  Soon after quitting his job in Alabama, the couple found the Wallace location. Wallace is located about 10 miles north of Turkey Run State Park.
The Wallace Opry is a labor of love. Tony goes from the kitchen to the stage while Linda greets guests and serves tables. Nightly specials round out the sandwich and homemade pie and dessert menu.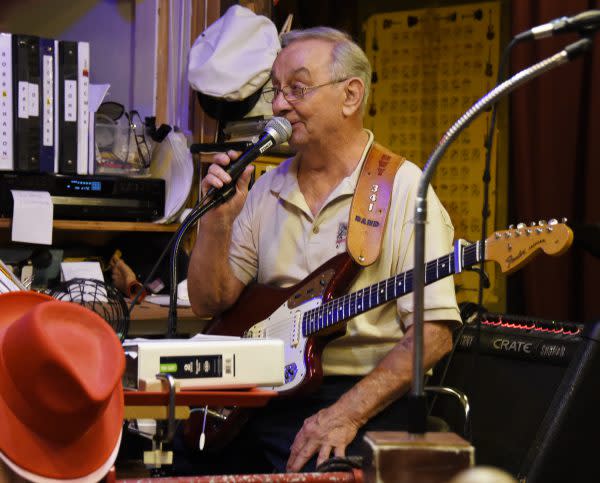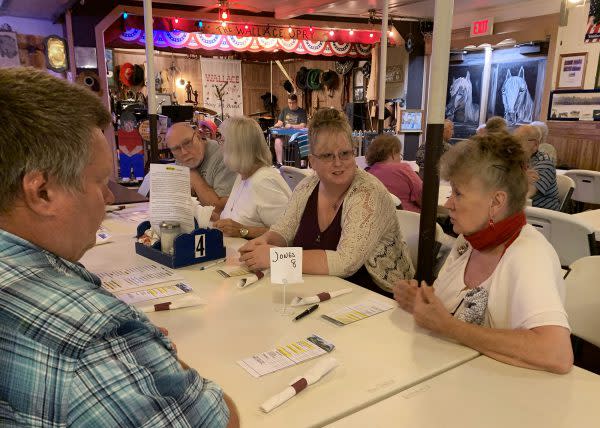 Linda Shuman, right, chats with guests and takes food orders.
Iva Stevens has been coming to the Opry since it opened. "I come here and feel so much better!"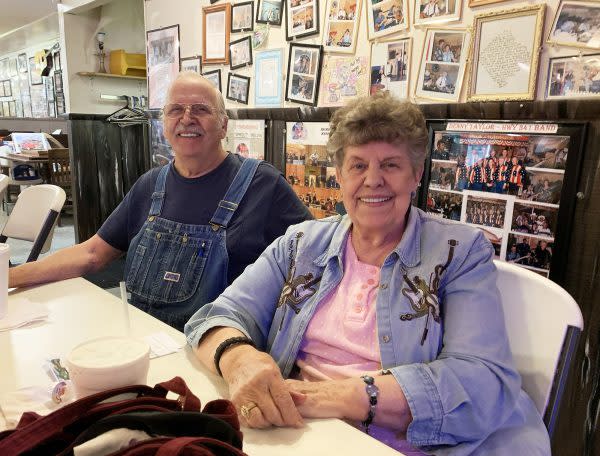 Robert Tangier and Iva Stevens
The Town of Wallace
The town of Wallace has a long history. The first cabin was erected in 1826. The Model T garage sits across the road from the café. And the 1871 Howe Truss covered bridge is set for restoration in the near future.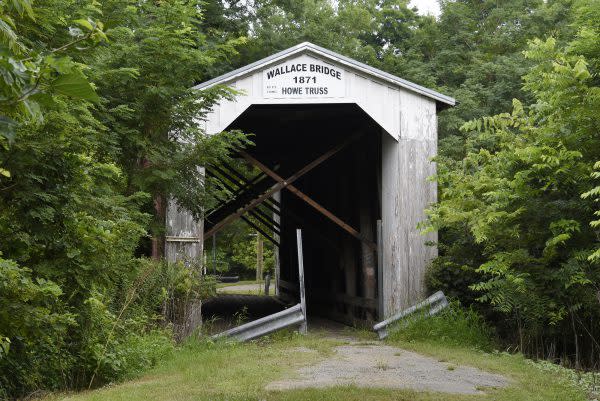 Visiting the Wallace Opry is a lesson in local history and music nostalgia. The atmosphere is relaxing. The bands immerse you in great music. Pick up a CD and take the music with you!
Stop in, or call for hours: (765) 397-3366. Note: the café is alcohol-free and cash-only. If you're planning to go on a music night, make a reservation.
This little gem makes you fall in love with small-town Indiana all over again!