For some people, their favorite Christmas movie is "A Christmas Carol." For others, it's "Miracle on 34th Street." For me, it's "A Christmas Story" and "Charlie Brown Christmas."
But for many people, the quintessential Christmas movie is the 1946 black and white classic, "It's a Wonderful Life."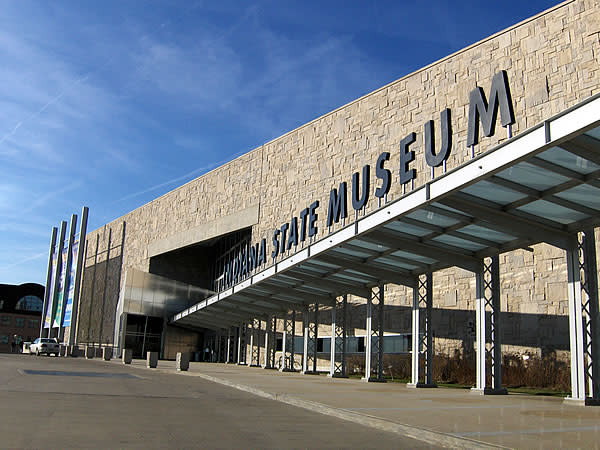 See the Christmas class, "It's a Wonderful Life," at the state's largest movie theater, the IMAX for $6. Don't forget the silent auction at 5:00.And if this is your favorite Christmas movie, you can watch it on the state's biggest movie screen, the IMAX Theater at the Indiana State Museum, on Tuesday, December 5th, and support Downtown Indy beautification efforts. When you and your family and friends get your $6 ticket, you get to see the movie, get parking at White River State Park, early entry to the silent auction at 5:00 p.m., and more. All proceeds from the event will benefit Downtown Beautification.
But this is more than just a movie. There will be a silent auction from 5:00 – 6:15 p.m. which will include gift certificates to some of Downtown's best restaurants, hotels, attractions, museums, and stores. But do your auction shopping early, because the movie begins at 6:30 p.m.
You can buy tickets at the door or online.