Welcome to Indianapolis, future farmers! As you gather for the 96th National Future Farmers of America Convention & Expo, we invite you to take a break from the hustle and bustle of the event and explore the rich world of agriculture tourism in this vibrant city. From historic farms to farm-to-table dining, this city has it all. Enjoy your time at the conference and your agricultural adventures in and around the Circle City! 
The Road to and from Indianapolis: 
As you make your way to and from the Circle City, use this guide to highway group getaways! The intersecting paths of I-69, I-70, and I-65 are filled with vibrant cities, thrilling attractions, offbeat wonders and savory eateries that make the journey just as fun as your destination.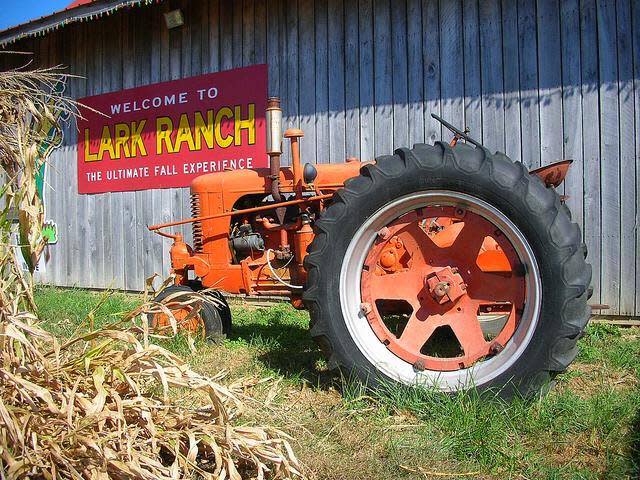 There are so many activities at Lark Valley Ranch such as the corn maze, pumpkin patch, wagon ride, gem mining, dinosaur dig, bouncy house, pony rides, a weaving exhibition, and many other activities. Of course, there are the buffalo, longhorn steers, donkeys, llamas, pigs chickens, goats, cows, rabbits, etc. The Lark Ranch Corn Maze is good, clean family entertainment for Southern Indiana locals. But it's also designed as an educational resource for children. Last year, the Ranch attracted approximately 4,000 kids. 
Take a step back to the 1860s when you visit Dull's Tree Farm and Pumpkin Harvest. The fall Pumpkin Harvest features an 8-acre corn maze, 8 acres of pick-your-own pumpkins and over 35 activities. 
Beasley's Orchard is not only a popular agritourism destination throughout the year but is also home to a fresh market offering homegrown and locally sourced produce, baked goods, homemade apple cider, and other market goodies. Seasonal activities include picking your own strawberries, raspberries, sunflowers, apples, pumpkins, sunflower festivals and fall festivals.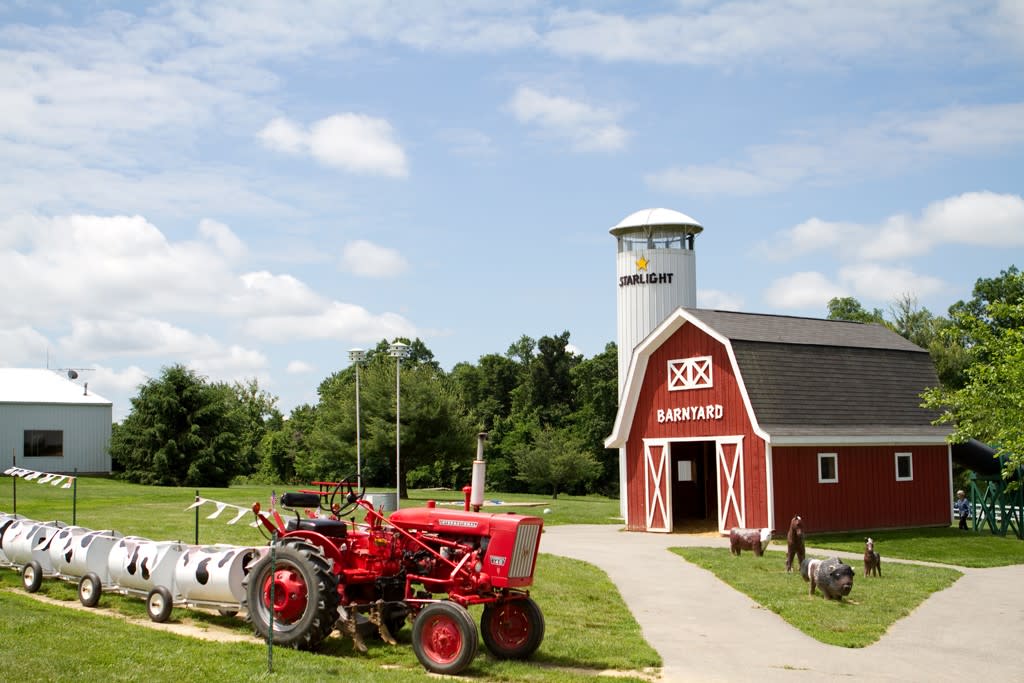 For over 40 years, Joe Huber's Family Farm and Restaurant has been creating a special place where visitors can enjoy the simpler things in life – the beautiful outdoors, fruits and vegetables ripe for the picking, scratch-made meals, and seasonal activities. Fall, with its plentiful harvest and palette of beauty, is the perfect time to head to Starlight in southern Indiana to visit Joe Huber's. Spend some family time making unforgettable memories and establishing new traditions. 
On your way to and from the conference, check out some of the destinations along the Farm To Table Trail on the Indiana Culinary Passport! Orchards, markets, and farms make up this delightful trail that is perfect for all. Pick your own pumpkins, apples, or berries. Many of the locations even have their own restaurants and shops where you can buy fresh baked goods made with local produce. In addition, discover and learn how Indiana feeds the world by visiting a state-of-the-art farm. The best part? You can earn prizes when visiting these and the other locations on the passport. Sign up and start earning here! 
While You're In Town: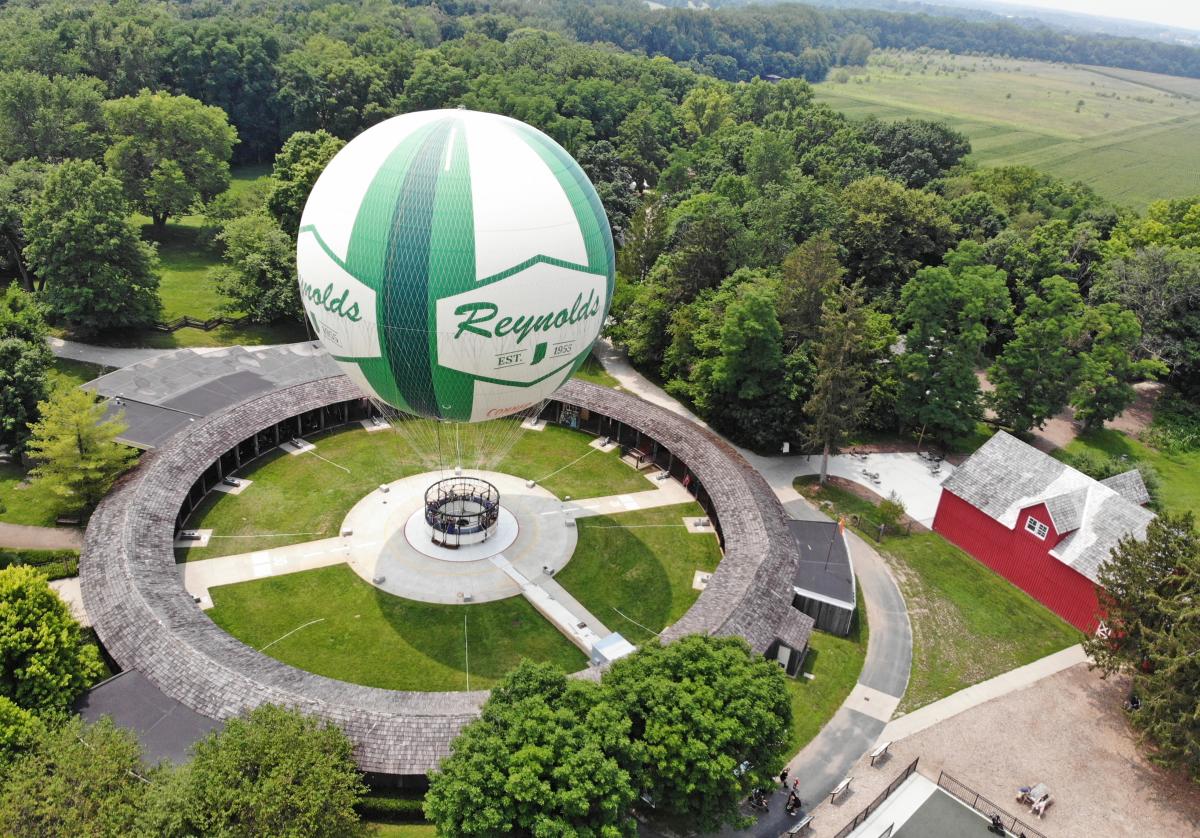 Start your agricultural adventure at Conner Prairie, an interactive history park that offers a glimpse into Indiana's farming heritage. In Prairie town, one of the historic areas at the Living History Center, the year is always 1836. Costumed interpreters play first-person roles to give visitors as accurate as possible historical experience. You can experience life on a 19th-century farm, interact with farm animals, and even participate in hands-on activities like plowing fields or churning butter.  
Tucked in a little corner on Indy's northwest side is Traders Point Creamery. While it is just minutes from downtown, once you step onto their grounds you immediately feel like you are a hundred miles away from any city. Get a taste of farm-fresh goodness and take a farm tour to learn about sustainable farming practices and enjoy delicious farm-to-table meals at their on-site restaurant, The Loft.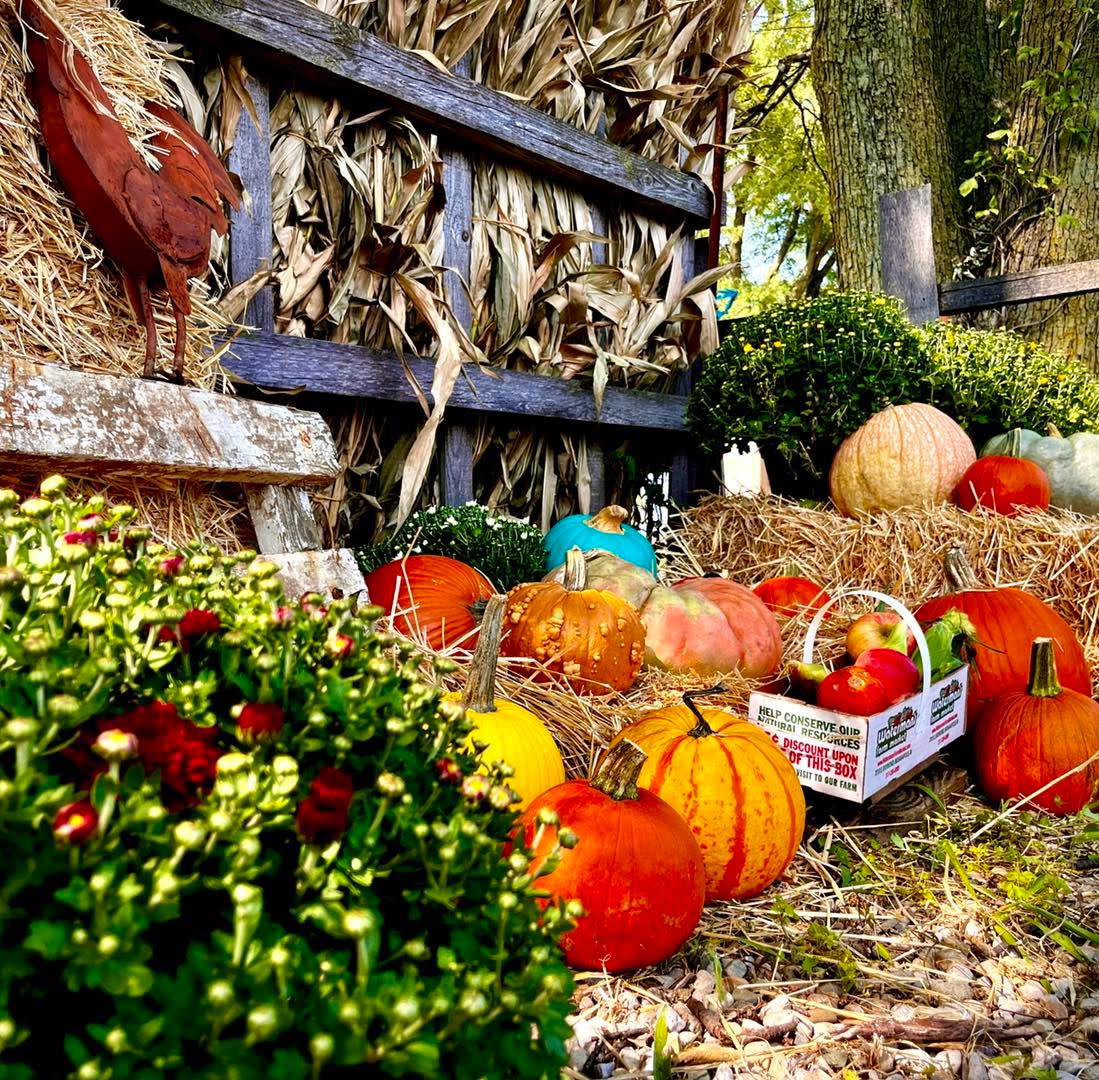 For a fun-filled day with your fellow FFA members, visit Waterman's Family Farm. They offer seasonal activities like pumpkin picking, corn mazes, and hayrides, making it a perfect destination for some agricultural-themed group bonding. Each day in October, the farm celebrates their Fall Harvest Festival where you can enjoy even more including Tyranny- the pumpkin chomping dino!