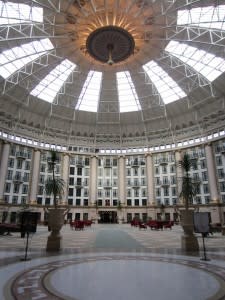 Gorgeous. Beautiful. Dreamy. All words that describe (accurately) the West Baden Springs Hotel.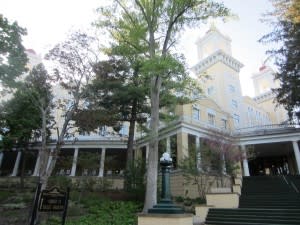 Last weekend my husband was in the area for work and my daughter and I went down to visit him. We thought they were putting us up at the French Lick Springs Hotel (which would have been great too!), but I was ecstatic we were at West Baden.
Not only are the rooms spacious ...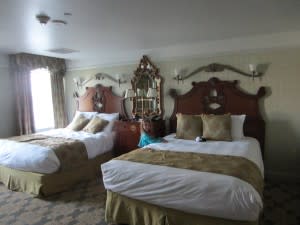 But the bathroom is too!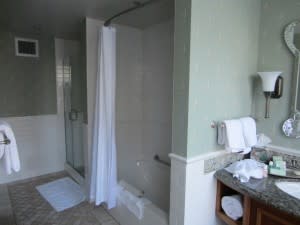 And the gardens ... oh my!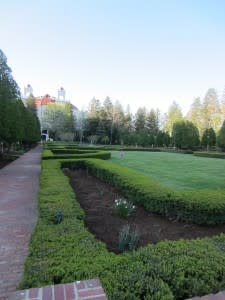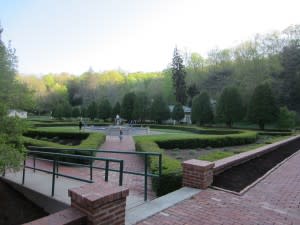 But what is the coolest of all is the history. The original hotel as built in 1855 to capitalize off of the mineral springs in the area. But in 1901 the hotel burnt to the ground. The owner took the opportunity to build a spectacular structure that was dubbed the eighth wonder of the world.
Over the years, the hotel changed hands, served as a seminar and school and fell into disrepair ... until it was acquired in 1994 and by 2006 was restored to its original splendor (which took a multi-million dollar investment). Amazing, really.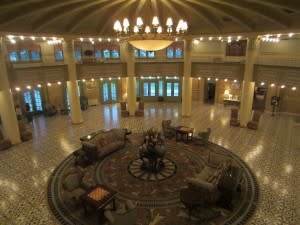 People come from all over now to stay in this historic hotel and enjoy its amenities - like the pool and spa.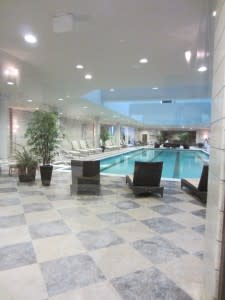 It really is a site to see. Situated in beautiful Southern Indiana, there are plenty of things to do in the area to make your weekend (or longer) one to remember!