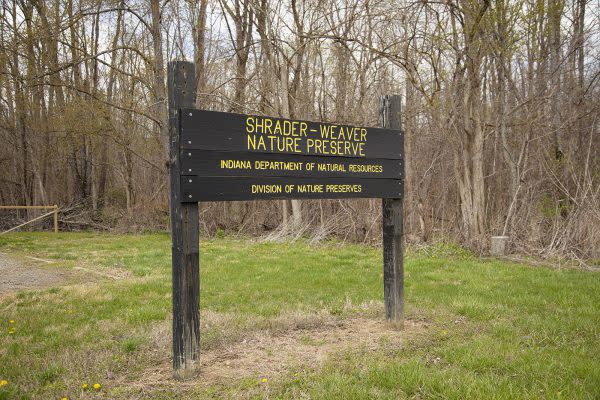 I've spent many years traveling around our great Hoosier state, exploring both urban and rural areas. We may not have mountains or oceans, but our landscape is no less beautiful, especially the rural countryside. Recently, however, I stumbled across one of the most magical places in all of Indiana - the Shrader-Weaver Nature Preserve in Fayette County.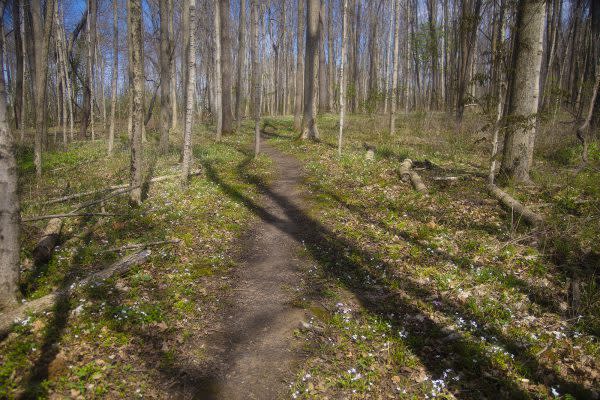 If, like me, you're unfamiliar, Shrader-Weaver is a 28-acre old-growth upland forest (the whole property is over 100 acres) a little northwest of Connersville. Protected, owned, and managed by the Indiana DNR as a nature preserve, Shrader-Weaver sprawls across the rolling landscape and features numerous native trees, including tulips, black cherry, black walnut, elm burr oak, and maple trees.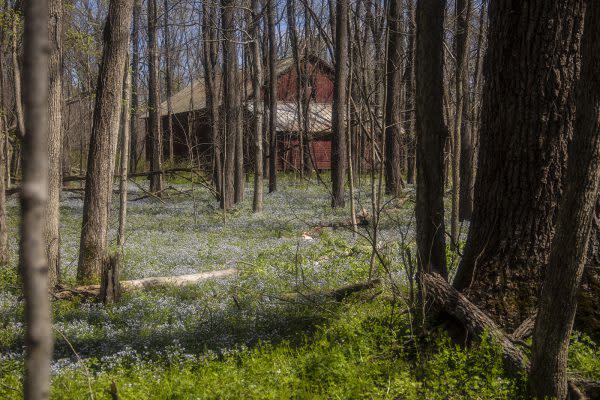 In spring, an epic wildflower show erupts across the landscape at Shrader-Weaver. The flowers make for a spectacular and stunningly beautiful destination this time of year and worth the trip, though timing can be difficult. I've been there twice in the past two weeks, and during each visit, a new growth of wildflower was in bloom. This will continue through early May.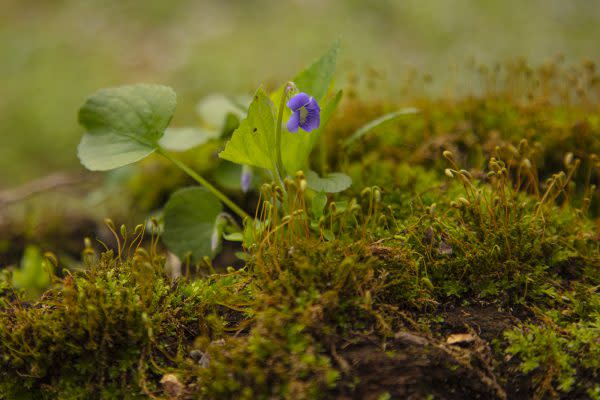 The entire forest floor is carpeted with waves of wildflowers - undulating patterns of white, yellow, blue, and pink flowers that stretch back far into the distance. It's a staggering display of nature and, I would argue, the best wildflower spectacle in the entire state (prove me wrong!).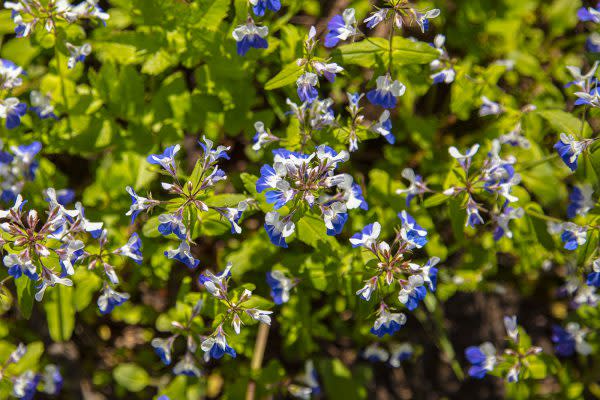 Shrader-Weaver was dedicated as a nature preserve in 1974 and became a National Natural Landmark in the same year. Shrader-Weaver is managed and owned by the Division of Nature Preserves, part of the Indiana DNR. Read more about the old-growth forest here and the guide to the Succession Trail here.
A two-mile trail weaves throughout the woods and is perfect for walking and hiking. Experienced trail runners might also find the woods a nice place to run. Dogs are welcomed but must remain on leashes. The forest is open any time of year (sunrise to sunset) but is probably best from late March through October. I've read several reports from visitors who argue winter is actually the ideal season to visit. The magnificent wildflower display is on display from April through early May.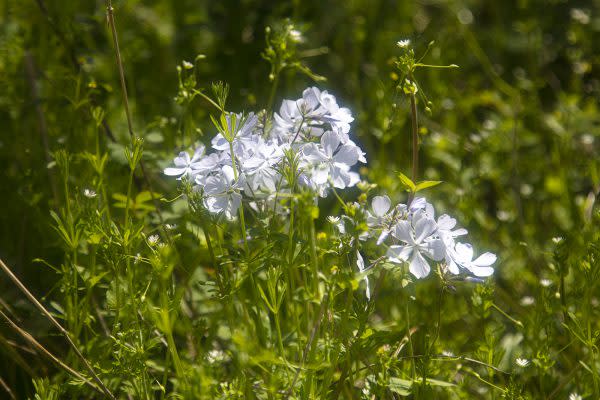 During my two trips, I encountered very few people but lots of birds. The Nature Conservancy reports that Shrader-Weaver is home to "Barred Owls, Great Crested Flycatchers and migrant species like cerulean warblers, blue-gray gnatcatchers, ovenbirds, scarlet tanagers, Baltimore Orioles, red-eyed vireos, wood thrush, and Acadian flycatchers."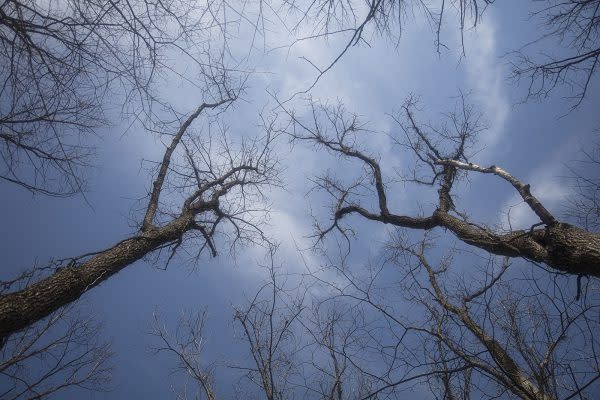 If you're looking for a relaxing adventure in a beautiful Hoosier setting, Shrader-Weaver is definitely worth the trip this spring!