Everyone loves a waterfall, but they can be even more impressive when frozen! We got our winter waterfall fix when we visited one of Indiana's tallest waterfalls on a recent drive through western Indiana.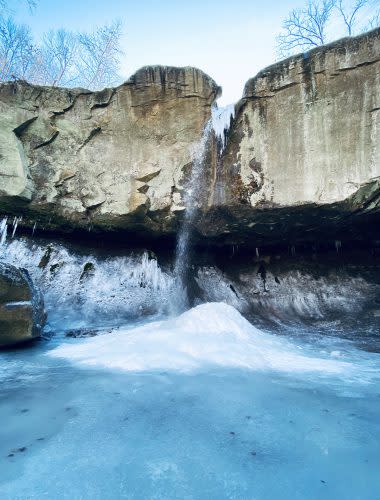 Photo by Joanna Suitors
Williamsport Falls
Williamsport Falls is the perfect destination for a winter drive. Indiana's tallest freefalling waterfall is located in downtown Williamsport, a few blocks from the Warren County courthouse. Fall Creek, sometimes only a trickle, feeds the waterfall.
Nice improvements are happening to the area around the falls. An observation deck is only a few steps from the parking lot. A picnic table is nearby. The trail down to the falls features a brand new viewing platform.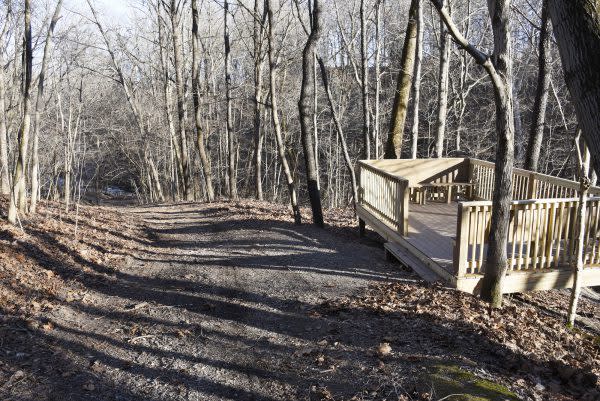 The gently sloping trail leads to the streambed. Wander upstream to the base of the falls. The peacefulness of this natural area makes you quickly forget the town's activity almost directly above.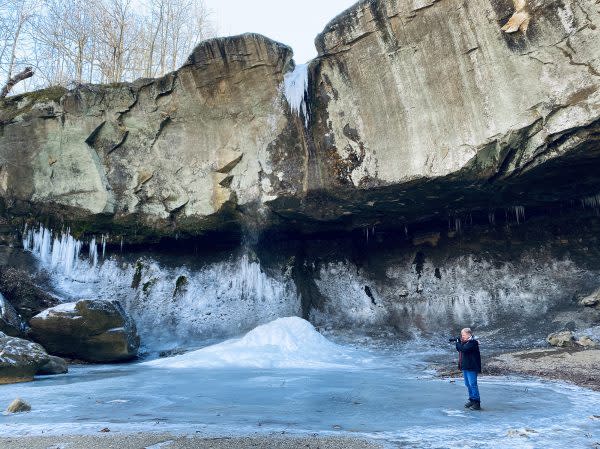 Photo by Joanna Suitors
Attica, Indiana
In nearby Attica, Crossroads Family Restaurant offers a great menu selection and is open seven days a week. They offer curbside service if you're not comfortable dining in.
Don't miss a stop at Wolf's Chocolates, open seven days a week. Step in the door and enjoy being greeted by handmade chocolates and a happy smile. Cheyenne offered samples and a "tour" of all the different confections.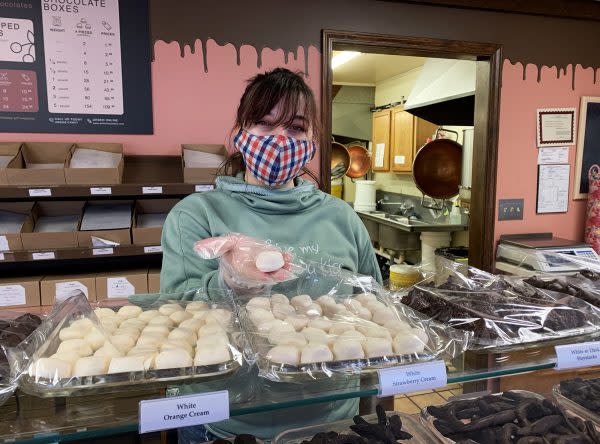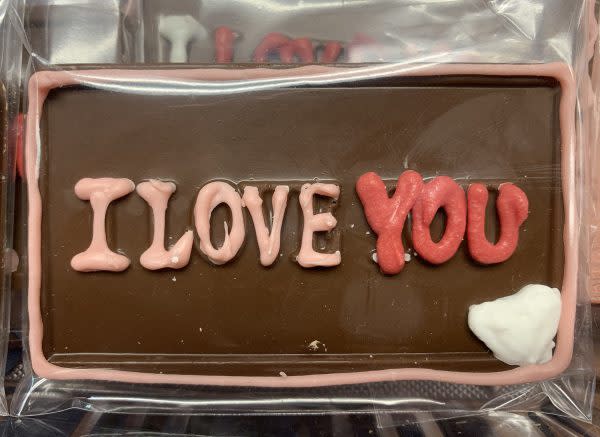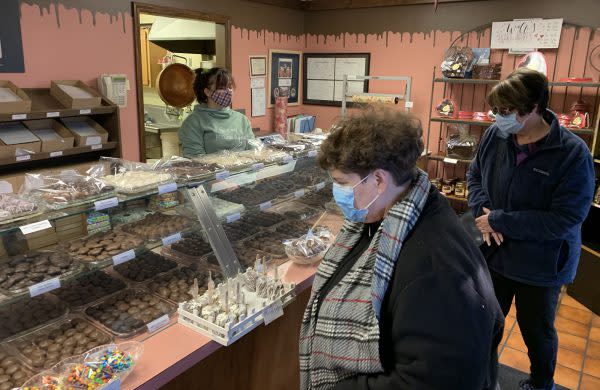 What else is there to do in the area? Cheyenne offered a few suggestions. Ravine Park's walking trails and the local arcade are favorite spots. Nearby Badlands Off Road Park is also popular with locals and visitors. "Watching people do cool tricks" is worth a visit, she said.
Two boxes of chocolates later, we head for Turkey Run State Park.
Turkey Run State Park
Spend the night at peaceful Turkey Run Inn. The Inn is just inside the entrance to the park. Nearby trails, the park's nature center and the famous suspension bridge are close to the Inn. Eagle sightings delight guests. The Inn's dining room offers take-out and the updated rooms offer a quiet respite after a day of exploring.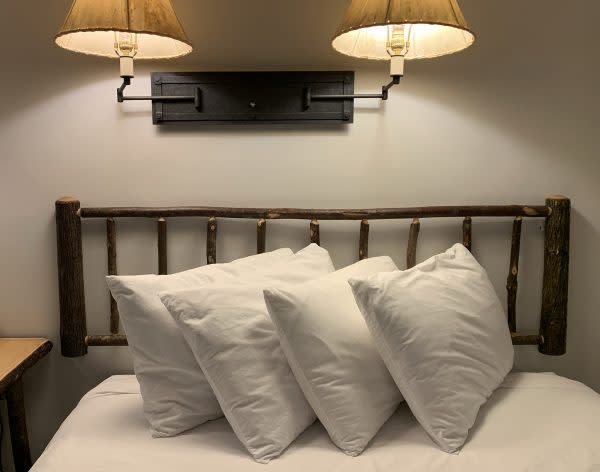 Wrap up and explore Indiana's winter treasures. Frozen waterfalls, snowy trails and nature's beauty await!