It's the time of year where the winter doldrums are setting in and we often need to be reminded to get out and enjoy this time of year in Indiana. I know ... it isn't always easy to do or it might not sound very exciting, but Brown County's State Park once again has an entire weekend devoted to Winter Wellness and you won't want to miss out.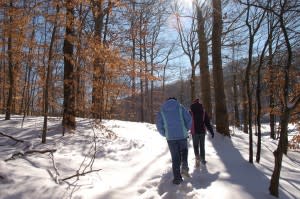 Photo Credit: Brown County CVB
Winter Hikes - There are two self-guided trails that will take you into the beautiful woods with some warming activities along the way.
Frosty Trails Five Mile - If you like to run, then sign up for the five mile run on Saturday.

Photo Credit: Brown County CVB

Warm UP from Within - From Friday through Sunday River Light Yoga is hosting all sorts of workshops and activities designed to lift your spirit and start the year off right.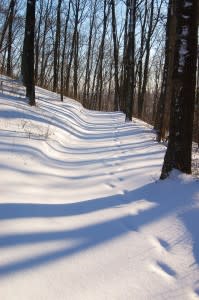 Photo Credit: Brown County CVB
To learn more about the above activities and costs association check out the Winter Wellness website.Clearly, there is enough going on to make a weekend out of it. For more information on local lodging, attractions and events be sure and visit Brown County's website.