I've made it a personal mission to hit all of the children's museums in the state. Last month my daughter and I tackled WonderLab in Bloomington. Everything I heard about this place rang true. It was a great spot and made for hours of entertainment with my daughter.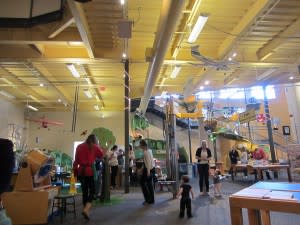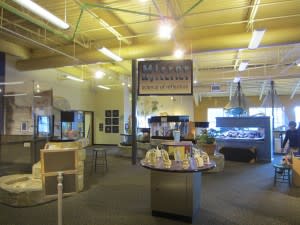 My favorite area was Bubble-Airium.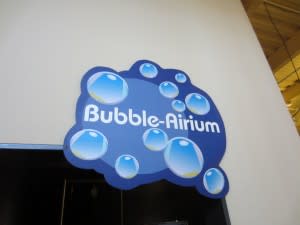 In here kids can learn about all types of bubbles, what they look like, how they feel and even pop them!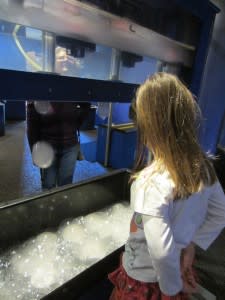 My daughter's personal favorite was the Grapevine Climber. My mother-in-law even climbed in with her but I promised to not get a picture of that.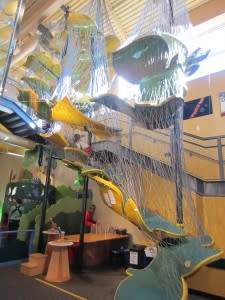 We also learned a lot from mirrors. Like what it looks like to fly ...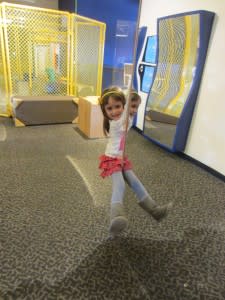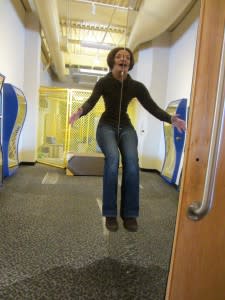 How to serve your head on a platter ...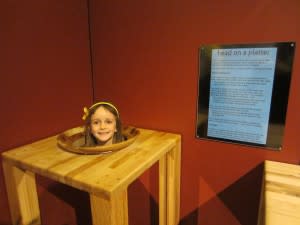 And what my daughter's face and my face would look like mashed together ...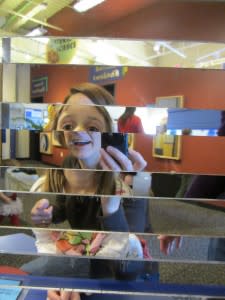 Few more things to mention:
If you are upstairs by the fish tank, look closely for the beginning makings of a starfish. A wonderful volunteer pointed this out to me and I was fascinated. However, they do not photograph well so you have to take my word for it.
The volunteers here are AWESOME! We encountered several on our visit and not only were they engaging with my daughter but they made sure we were all involved and included in the learning and fun.
You are free to leave for lunch and come back later for more play. This is exactly what we did and the front desk staff is more than happy to recommend kid friendly dining options nearby.
Added bonus: WonderLab just announced their new partnership with the statewide Access Pass Program making it possible for eligible low-income Indiana families to visit WonderLab for just $1 per visit. More details are found here.
And if you live close-by, be sure and check out their camps and programs offered throughout the year.
WonderLab has been around since 1995 when a core group of volunteers began offering hands-on science services at community events. In 1998 it opened its first physical location and in 2003 moved to its current home off of Fourth and College. Since then more than 740,000 visitors have experienced all there is to do!
After a full two hours before lunch and two more after it as a day full of memories. For more information on dining and attraction options in the area, be sure to Visit Bloomington.