Twinkle, twinkle! Nothing kicks off the holiday season like the sparkle of festive lights, and SoIN has got you covered with both walk and drive-thru experiences. Grab your hot cocoa, mittens and holiday cheer and get in the spirit by checking out these holiday lights in Southern Indiana.
Charlestown: Christmas City
Charlestown: Christmas City is one of Southern Indiana and the region's most festive holiday lights. To ring in the holidays, Light Up Charlestown will be underway on Nov. 26 at Greenway Park. Enjoy holiday music and the flipping of the light switch at 7 p.m. that will set the city of Charlestown aglow with holiday lights.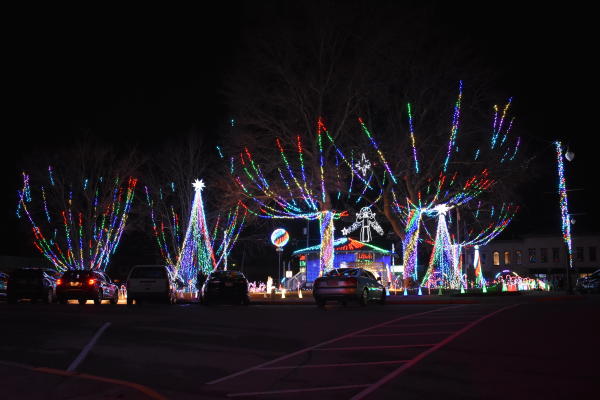 Take a stroll through Greenway Park – the city's central park – which will twinkle with what's touted as Hallmark-card worthy lights, along with a 55-foot tree. Embark a horse-drawn carriage ride on Dec. 17 and 18 from 6 to 10 p.m. Cost is $10 (cash only) and tickets are sold at the Greenway Park concession stand.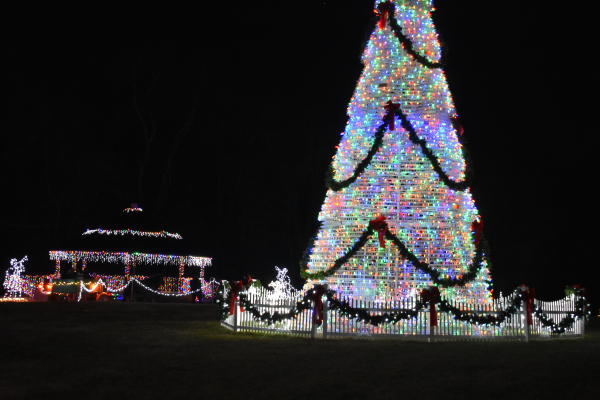 NEW FOR 2021: At the Family Activities Park, a Winter Holiday Market is making its debut this year. Check off those holiday lists by shopping at the various vendors selling holiday décor, gifts, handmade crafts and more. Open Thursdays through Saturdays from 6 to 10 p.m.
In addition, you can also take a ride on the Charlestown Express or play miniature golf in a festive setting. Both are $5 each per person, with tickets sold at the admission window. Also, visits with Santa, children's activities and a concession stand selling hot chocolate, apple cider and snacks.
An animated lights show will take place nightly at the Charlestown City Square from 6 to 10 p.m. until Jan. 1. On some evenings, guests will be surprised with appearances by favorite holiday characters.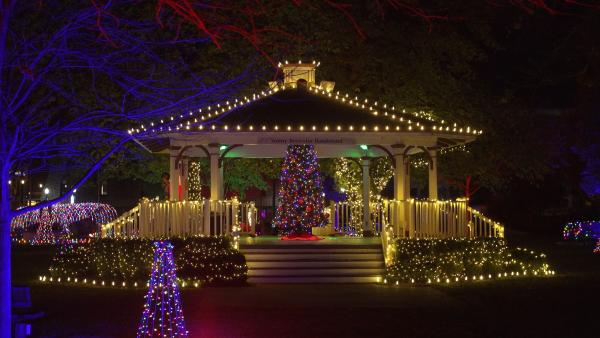 Source: www.facebook.com/jeffersonville.indiana
The City of Jeffersonville will come aglow at Light Up Jeff (presented by Republic Bank) on Nov. 27 at Warder Park.
It kicks off with a North Pole Party at 4 p.m., where visitors can enjoy games, music, rides, vendors and visits with Santa and Mrs. Claus.
The Holiday Light Up Parade gets rolling at 6 p.m. Insider tip: For the best viewing spot, head over to Spring Street – between Market to 7th streets – to watch as floats, bands and other participants ride by.
After the parade, Jeffersonville Mayor Mike Moore will flip the switch to light up Warder Park.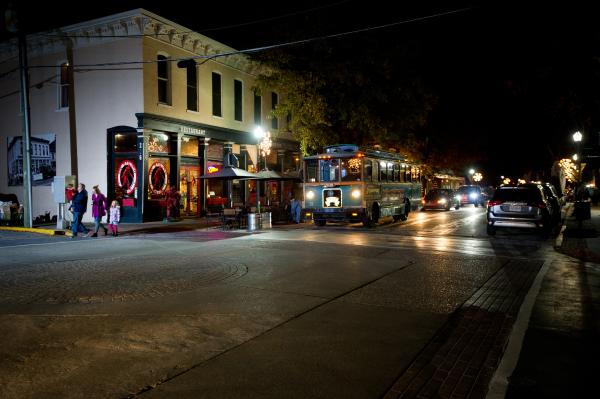 While you're in Jeffersonville, be sure and take a stroll through the festive holiday lights in downtown Jeffersonville, including at Big Four Station Park and on the Big Four Pedestrian Bridge.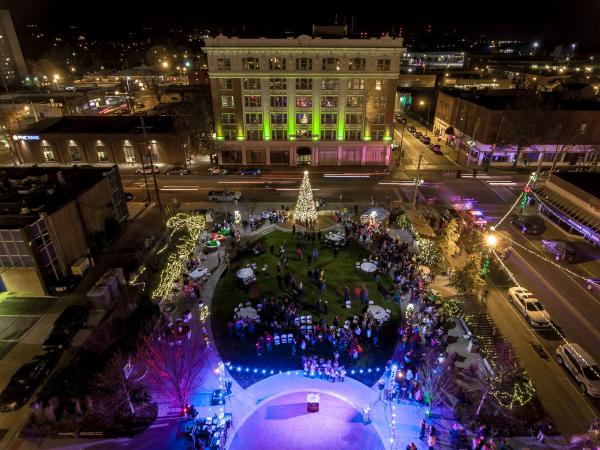 Kick-off the holiday season at 6 p.m. on Nov. 27 at Light Up New Albany in Bicentennial Park.
Packed with yuletide fun for the entire family, Mayor Jeff Gahan and the City of New Albany present an evening of crafts, cookies, hot cocoa, face painting, live entertainment and visits with Santa.
Minion House 

For a unique and quirky holiday lights experience, take a drive to 2032 Indiana Avenue in New Albany where minion mania is on full display. Around 70 of the zany, yellow inflatable characters made famous from the movie, "Despicable Me," have taken over the front yard of the home.
Decked out for the holidays, the minions come in all shapes and sizes, including two that stand 11-feet tall.
This Southern Indiana display has gone viral and caught the attention of millions worldwide.