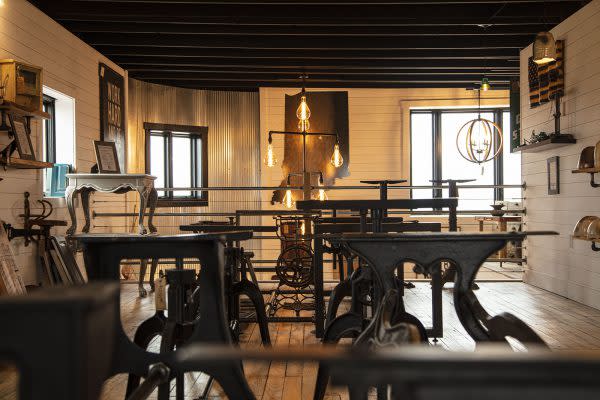 If you are out and about looking for a unique gift or a distinctive addition to your home décor, look no further than Mercantile 37. Sitting prominently at the intersection of SR 37 and SR13, it offers unique artisan works that feature "a mix of quality vintage and homemade home décor from" a collection of over 50 local makers!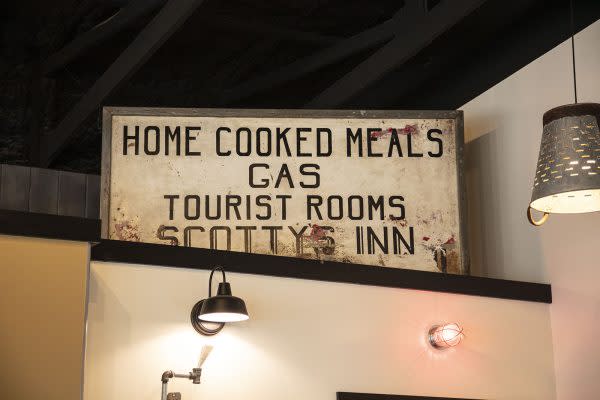 Historical Origins Mercantile 37 opened in October of 2018 in the old Wheeler's Restaurant building. Wheeler's was a popular roadside eatery on SR 37, back when the highway was the primary route out of Indianapolis to Fort Wayne. The original structure was built in 1940 by Cecil Scott to house Scotty's Inn, another popular stopping point and restaurant for folks coming to and from Marion County.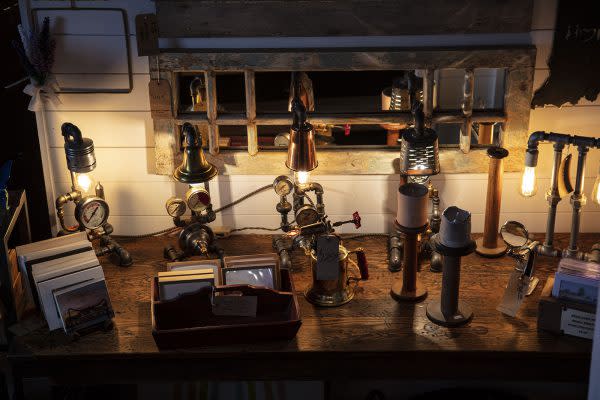 Opening Mercantile 37 In 2018 the father-son team of Nick and JR Roudebush restored the old restaurant as a showroom for local makers, added a custom workshop to the back, and opened a new restaurant, aptly named Wheelers Cafe & Market.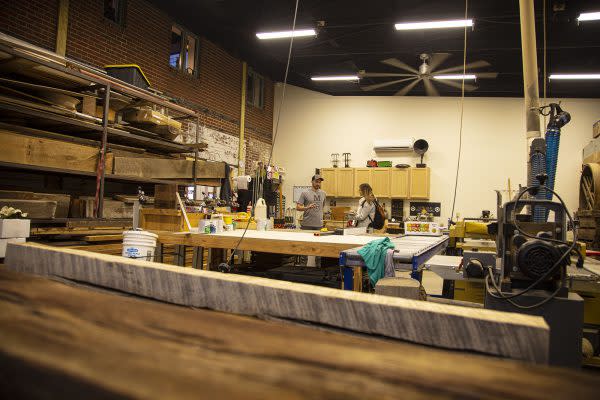 Nick, a ceramics artist and former farmer, and his father, JR, a retired salesman of corporate food, developed the Mercantile 37 venture as a way to not only, in Nick's words, "make things for a living," but also to "offer space for other makers to sell and distribute their work."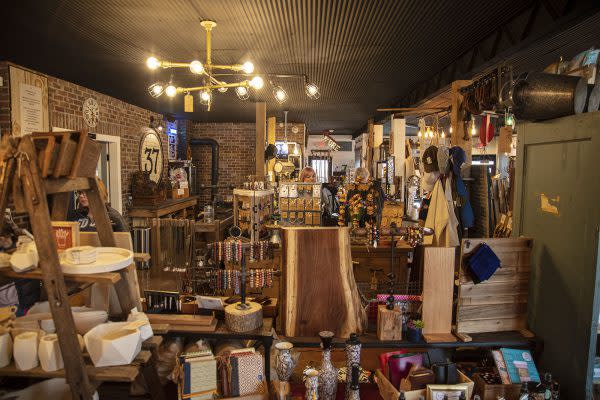 The Showroom The Mercantile 37 showroom is an eclectic ensemble of fine art, furniture, custom lighting, vintage items, jewelry, signs, and handmade crafts. When you make your visit, please leave plenty of time to explore, as hidden treasures exist pretty much wherever you look.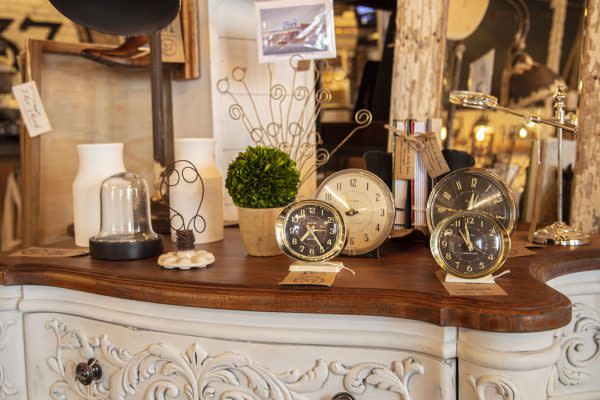 The Makers The Roudebush family selects artists and makers from Indiana to sell their work at Mercantile 37. Their motto, "Quality, Custom, Local," permeates everything they do.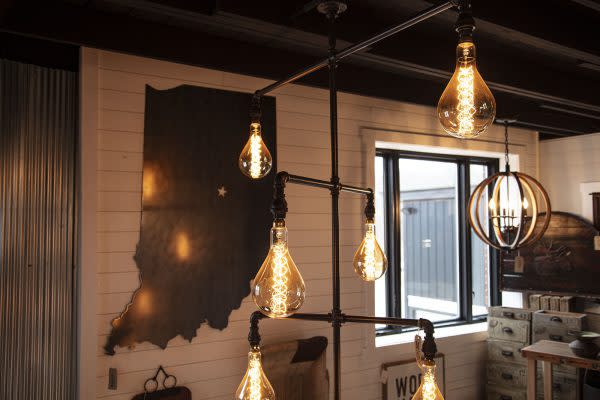 Right now, the family has selected approximately 50 vendors whose work ranges from soaps to furniture, woodworking, textiles, jewelry, and paper goods.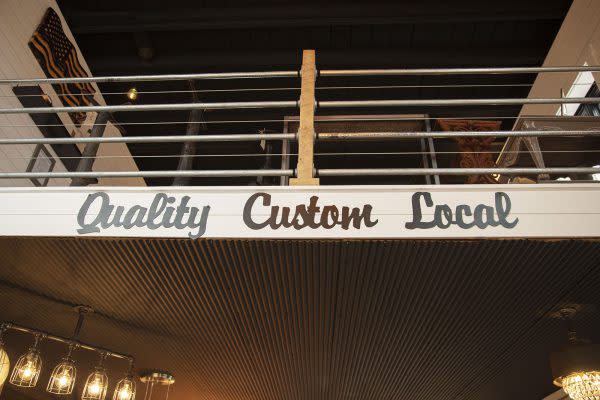 The shop believes that "how we all spend our time and money matters. That's why our energy...is focused on connecting and interweaving stories, relationships, and dreams."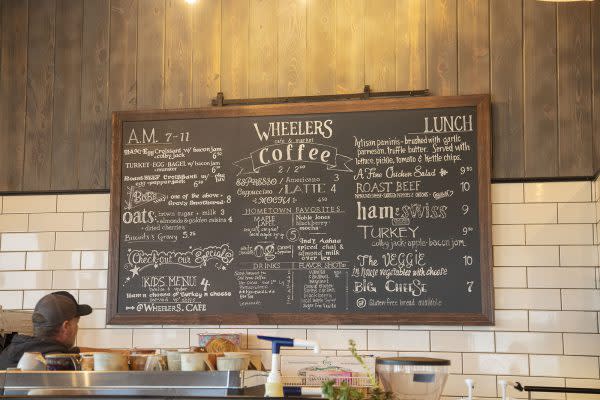 Wheelers Cafe & Market As an homage to the famous restaurant, the location also has the Wheelers Cafe & Market, serving breakfast sandwiches, coffee, and lunch items. Neal and Angie Fine manage wheelers Cafe & Market. Angie also manages the front of the house at nearby Bonge's Tavern.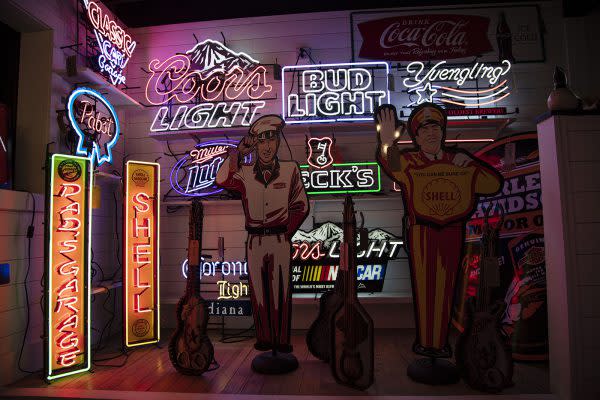 Other Services The shop also offers additional services, including interior design consultation and antique/vintage item consultation (i.e., if you're looking for something obscure for your house, talk to JR Roudebush). Space for private events and small conferences is also available.
Check out their website for hours, and follow them on Facebook and Instagram.