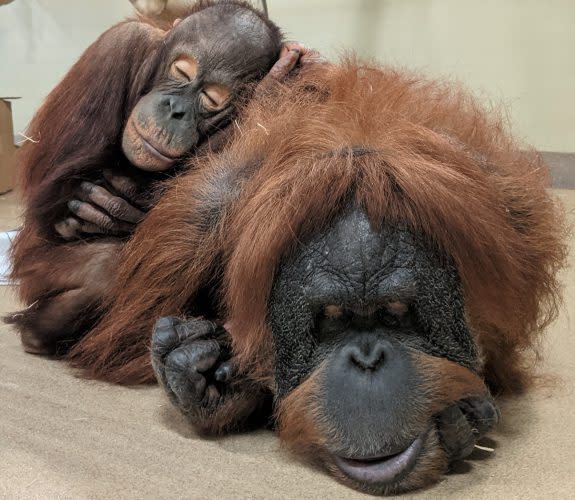 With summer approaching and life as we know it back in full swing, these six zoos in Indiana are open for the public to enjoy! The animals were cared for throughout the 2020 pandemic and are anxious for visitors to come back to see them. Below are the six zoos where you can meet new species and visit old friends you missed across the state!
Potawatomi Zoo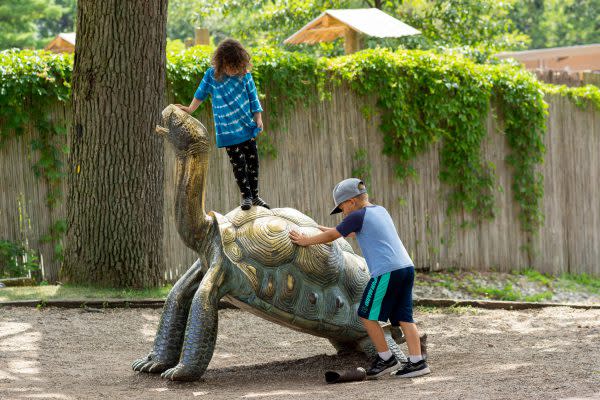 Named and established 100 years ago this year, the Potawatomi Zoo is one of the oldest zoos in Indiana located in South Bend. Earlier this year, they announced their Big & Loud campaign introducing a brand new species into the Zoo: Giraffes!
A giraffe savanna and watering hole will be the heart of the Zoo, allowing visitors to see the animals roam their habitat and even feed them. As you walk the Zoo, you'll also see the construction of a 10,000 square foot barn to house the giraffes and allow visitors to see and feed the animals all year long!
500 S. Greenlawn Ave South Bend, IN
574.235.9800
Hours: Daily 10 am-5 pm
Extended Summer Hours (June 1- August 31): 10 am-8 pm
**
Fort Wayne Children's Zoo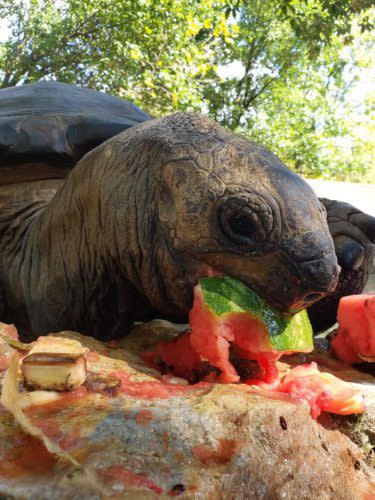 Turtles love some watermelon in the sun too!
Recently, the Fort Wayne Children's Zoo has teamed up with Turtle Survival Alliance to defend our shelled friends focusing on species that are at the highest risk of extinction.
Along with turtles, you can visit the African Journey, Australian Adventure and Indonesian Rain Forest to learn about animals from a variety of different habitats across the world.
3411 Sherman Boulevard
Fort Wayne, IN 46808
260.427.6843
Hours: May-August: 9am-7pm. September-October: 9am-5pm.
**
Indianapolis Zoo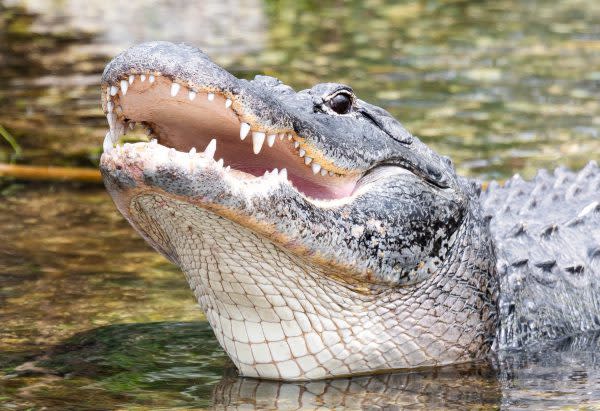 The largest of the zoos in Indiana, Indianapolis Zoo's newest exhibit is sure to CROC your world! Beginning Memorial Day Weekend, you can see these remarkable reptiles at Alligators & Crocodiles: The Fight to Survive presented by Central Indiana Honda Dealers.
The Indianapolis Zoo also offers views of 1,600 animals of 250 species and 23,000 plant specimens from oceans, forests, deserts, encounters and plains.
1200 W Washington St Indianapolis, IN
317.630.2001
Hours:
Monday-Thursday 9am-4pm
Friday-Sunday 9am-5pm
Reservations required!
**
Mesker Park Zoo & Botanic Garden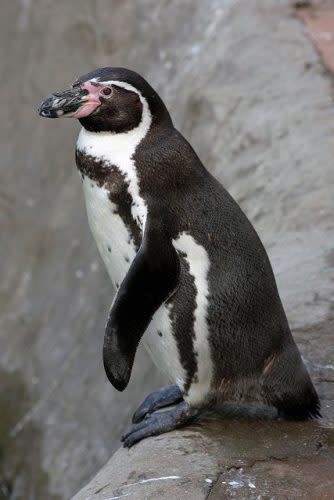 In the very southwestern part of the state, we find the Mesker Park Zoo & Botanic Garden. This year, the Zoo is welcoming the Penguins of Patagonia to waddle around starting late Summer. There will even be a few baby penguins learning their new habitat!
From the South American rainforest of Amazonia to the Family Garden, Lake Victoria, and the rolling hills in between; Connecting people with the natural world is mission accomplished when you visit Mesker Park Zoo & Botanic Garden.
1545 Mesker Park Drive Evansville, IN 47720
812.435.6143
Hours: 9am – 4pm
**
Washington Park Zoo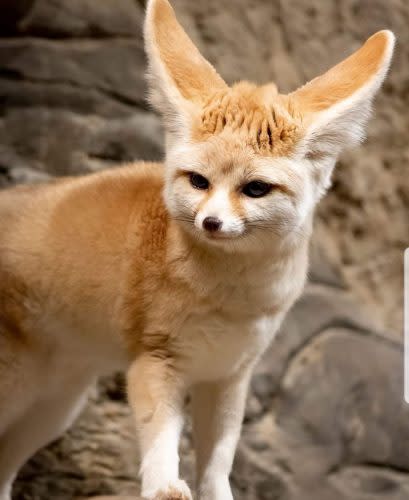 Fennec Fox at the Washington Park Zoo
Located in Michigan City, Washington Park Zoo is a Northwest Indiana treasure that has been a sanctuary for animals on the lakefront of Lake Michigan since 1925. With a real focus on education, the Zoo has programs for all ages that'll grow your knowledge of local and exotic species.
The Zoo's koi pond is home to one of Indiana's native species, tiny Bullfrog tadpoles, that have recently hatched.
115 Lakeshore Drive Michigan City, IN 46360
219.873.1510
Hours: 10 a.m. to 4 p.m. with closing time at 5 p.m. between Memorial Day and Labor Day to allow visitors an extra hour with the animals.
Last entry is an hour before closing time.
**
Columbian Park Zoo
The Columbian Park Zoo is located in Lafayette and home to over 200 animals representing 90 different species. After visiting you'll be sure to be smiling as big as this ostrich!
Although it won't be Lil Sebastian, the Zoo's IU Health Family Farm exhibit features a miniature horse, a dwarf goat and all the other staples of farms in Indiana. Another family favorite walk-through exhibit is the Butterfly Garden, home to a variety of Hoosier native and North American butterflies.
1915 Scott Street Lafayette, IN 47904
765.807.1540
Hours: May 29th - August 8th: 10 am-6pm August 8th- October 10th: 10 am-4:30pm