My husband is from Mooresville (just southwest of Indy) and my in-laws rave about Zydeco's Cajun Restaurant. They go there quite frequently and while I had been there years ago, I was able to visit again just last weekend and was reminded of how fabulous it actually is.
Let me start with the owner - Carter.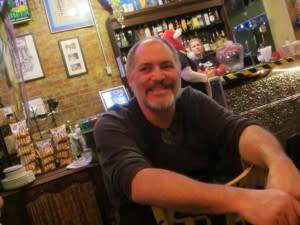 When I asked him what brought him to Indiana from New Orleans, he had a simple answer - a woman. He started cooking for her and her cowokers what he knew - Cajun style food. Before long they were asking him to cook for their holiday meals and then he decided to open a restaurant. Simple enough, right?
Not only do you feel like you've walked into New Orleans when you enter the door, but you are given beads with your meal (which you don't have to "earn" and you must wear).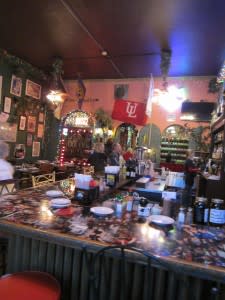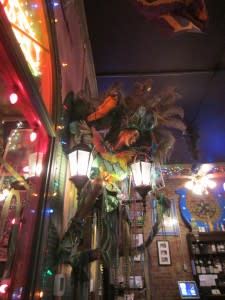 Then the food comes out and truly it is like sitting down in the French Quarter.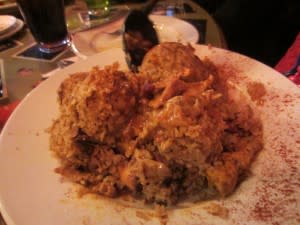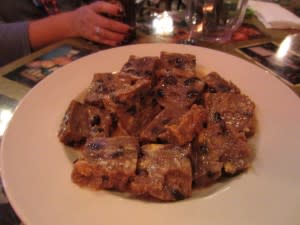 It's no surprise that they have been featured on Diners, Drive-Ins and Dives on the Food Network. With food like this, they sure do bring in the guests.
Oh and I can't forget their crawfish boil. Held every spring, they fly in fresh crawfish straight from Louisiana. Carter himself picks it up at the airport and by the time it gets to the restaurant it is literally only hours from being caught. You can check out their website to keep up to date on the boil and when it's happening.
My menu recommendations: jambalaya, ya ya chicken and the catfish!
If you are looking for more attractions in the area, be sure and Visit Hendricks County. Their Rural Routes to Main Streets Cultural Trail will give you plenty of ideas of what to do and how to do it.