As an agricultural state, Indiana is lush with the bounty of farm-fresh ingredients, making the culinary scene across the state simply incredible! Home to delicious menus and incredible atmospheres, these 20 eateries are truly destination dining experiences.
This list was part of The 20 IN 20. Even though 2020 is behind us, you still have to see our 400 must-see, must-do Indiana experiences! Find images shared by visitors and the full destination dining list below!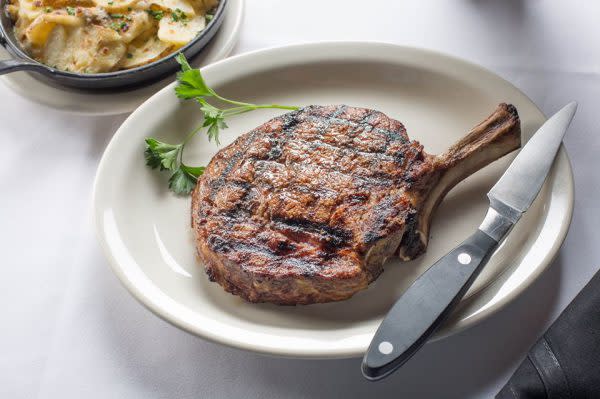 St. Elmo Steak House has served up delicious flavors for 100+ years. Voted as one of the best steakhouses in America, you won't want to miss their delicious steaks and incredible shrimp cocktail!

As Indiana's largest Amish-style family restaurant, Das Dutchman Essenhaus is the definition of destination dining. Their generations-old recipes allow you to share a special meal with your loved ones. Don't leave without picking up a sweet treat from their bakery!

Famous for their Fried Chicken, Amish Homecooking and over 20 varieties of made-from-scratch pies highlighted in the USA Today, Chicago Tribune and The New York Times. You'll enjoy a warm and inviting atmosphere, friendly service and heaping helpings. The Blue Gate Restaurant's favorites are served up in beautiful downtown Shipshewana.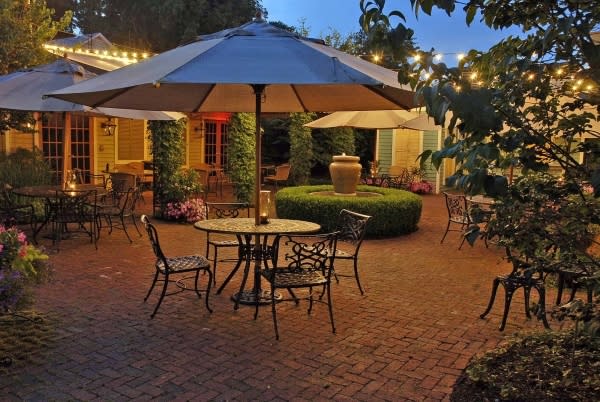 The patio at Joesph Decuis has a romantic atmosphere and a lush garden courtesy of JosephDecuis.com
Joseph Decuis serves up extraordinary gourmet farm-to-table meals with ingredients straight from their farm just a few miles away. Your first bite into your cut of Wagyu beef will tell you why you're there.

Indiana's most famous contribution to American cuisine is the breaded pork tenderloin. The tenderloin originated at Nick's Kitchen. Need we say more?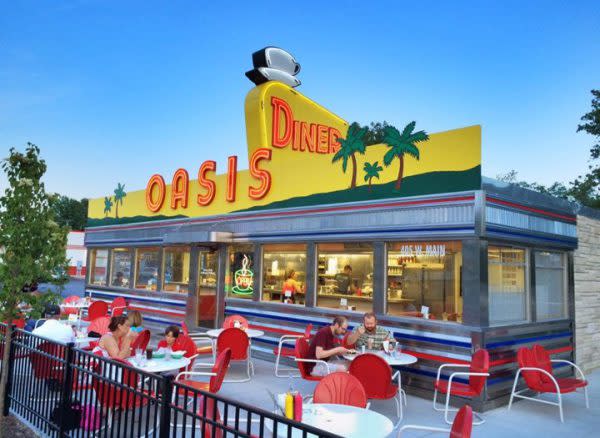 Oasis Diner
They don't make them like this anymore. Literally. Oasis Diner is one of only 5 historical diners to remain on US 40 from Illinois to Maryland. Plus, we hear their tenderloin is one of the best.

Located near Purdue in West Lafayette, Triple XXX Family Restaurant is the last standing "XXX Thirst Station" root beer drive-in around the country. The Duane Purvis All American, a 100% sirloin burger smothered in peanut butter (yes, peanut butter), was featured by Guy Fieri on The Food Network's Diners, Drive-ins and Dives.

The Beef House offers an amazing array of steaks including filet mignon, New York strip, sirloin, t-bone, and more. However, their large, moist, and decadent yeast rolls are what will keep you coming back for more.

Featured as a top deli in many publications, Shapiro's famous corned beef, pastrami, and brisket sandwiches are all made from scratch. An array of Kosher-style favorites will have you leaving with a smile on your face.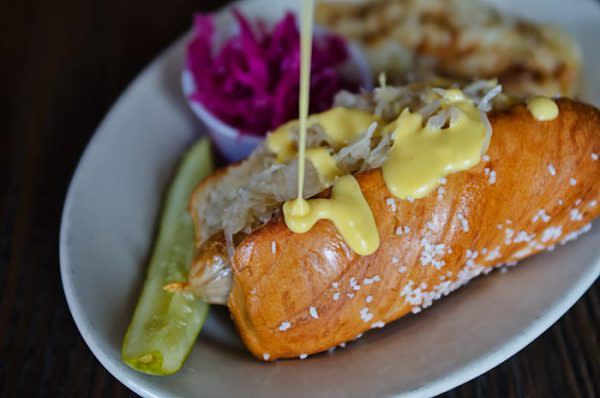 You will find an authentic taste of Germany at Schnitzelbank Restaurant, specifically their tasty bratwurst! Dine in the "Olde World" ambiance unmatched in the Midwest.

New Orleans is much closer than you think! Zydeco's serves up authentic Cajun cuisine that makes you feel like you're on Bourbon Street. Jambalaya, Gumbo, and Crawfish? Yes, please!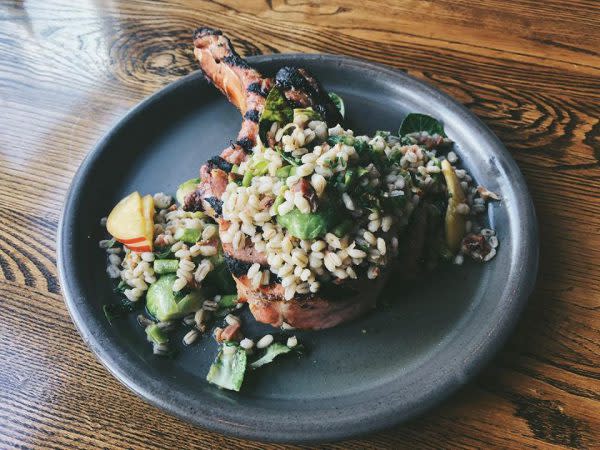 Pork chop with barley, brussels sprouts, and apple at Cerulean
Nestled on Winona Lake, Cerulean's menu features Asian inspired dishes with a Midwest twist. Enjoy one of their ramen bowls, steam buns, a variety of sushi selections, bento boxes, and more.

Milktooth is a fine diner located in the vibrant neighborhood of historic Fletcher Place. Chef Jonathan Brooks offers a rotating menu of seasonal flare that reflects his excitement for world cuisine.

Housed in an antique barn, The Loft Restaurant offers a farm-to-table experience for a cozy lunch, an elegant candlelit dinner, or a leisurely Sunday Brunch. Many of the dishes feature organic ingredients that are raised and grown right on the farm!

The South Side Soda Shop continues the tradition of a retro fifties diner serving sodas, shakes, malts, and floats.  Award-winning dishes include their famous chili and lemon meringue pie.

Fort Wayne's first farm to fork restaurant, Chef Matthew Nolot delights Tolon visitors with his culinary creations using only the best local ingredients in season. Mainstays include steak, salmon, scallops, and pork chop entrees.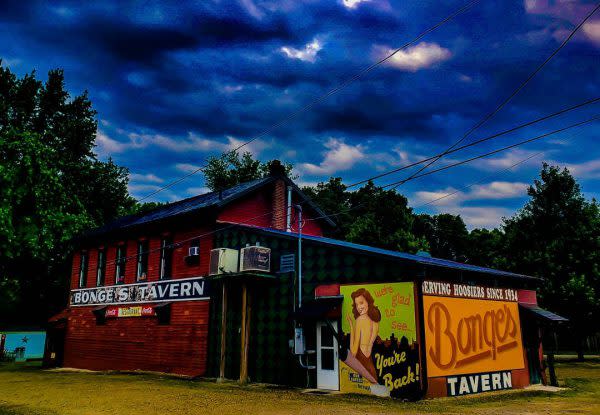 An hour northeast of Indy, you will find an eclectic tavern that is guaranteed to give you an awesome time. Stuffed duck, Perkinsville pork, and New York strip steak are the staples of Bonge's Tavern. But, their special items are sure to blow you away.

Using local ingredients with global flavor, Chef Daniel Orr infuses his creations with tastes from around the world. If you're hungry for a good time and thirsty for unique cocktails, then FARM Bloomington is the place for you!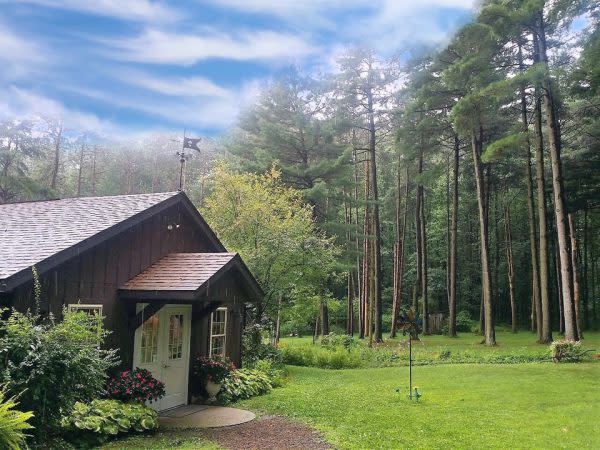 Backed up against Muscatatuck Wildlife Refuge is the delicious Batar Café! After you have a taste of the yummy offerings, you can pick up dessert at the gourmet sweet shop, explore beautiful gardens and then shop at the retail store. The restaurant is open seasonally from 11 am to 3 pm.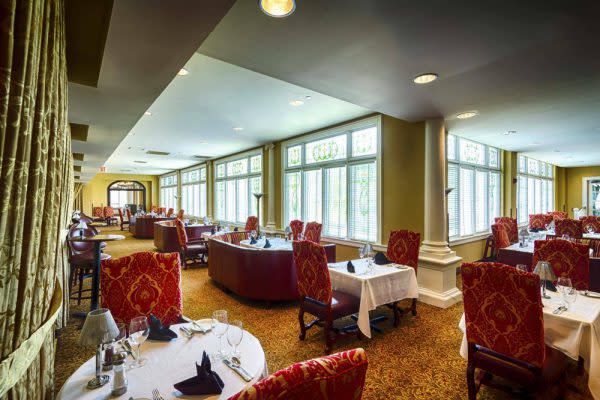 The 1875 Steakhouse is located within the French Lick Springs Hotel. Named after the first date of the Kentucky Derby, this steakhouse offers high-quality midwest Angus beef and a fine dining experience.
Plan your #The20IN20 trip by checking out this map of Indiana destination dining experiences!