Did you know Indiana has the fourth most drive-in theatres in America? A trip to the drive-in is more than just a movie. It's a chance to make memories. These 20 Drive-In Theatres in Indiana are all fantastic spots to watch a movie under the stars.
This list was part of The 20 IN 20. Even though 2020 is behind us, you still have to see our 400 must-see, must-do Indiana experiences! Find images shared by visitors and the full drive-in theatres list below!
Drive-In Theatres in Indiana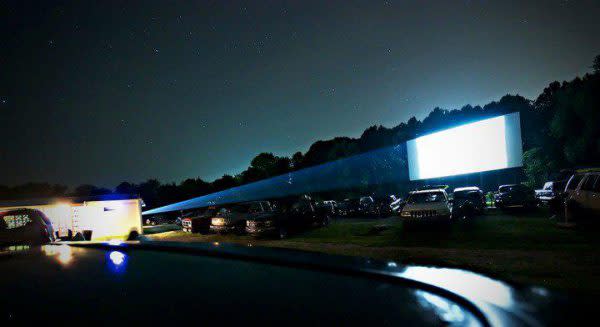 Family-owned since it opened in 1955, The Starlite Drive-In is home to two separate screens. Their 'car-feteria' serves up all of the concession needs you'll have while enjoying a movie here. Your car will appreciate Starlite's world-renowned natural grass. Do you want some pre-movie grub? We recommend Bloomington Sandwich.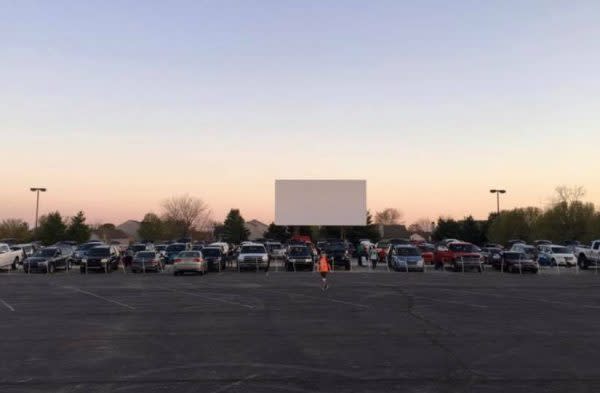 The Canary Creek Outdoor Cinema complex features both indoor and outdoor viewing experiences. Their drive-in possesses a retro feel that may just make you feel at home. One thing that will especially make your night magical is the signature popcorn made with peanut oil. What's better than buttered popcorn and a movie?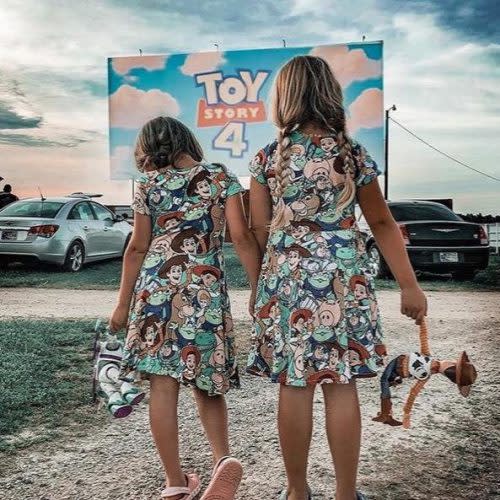 This old-school drive-in theatre is just north of Fort Wayne. The Auburn Garrett Drive-In mostly schedules double features, but you might catch them with a triple feature every once in a while! Make a day out of your trip by visiting the incredible Auburn Cord Duesenberg Automobile Museum.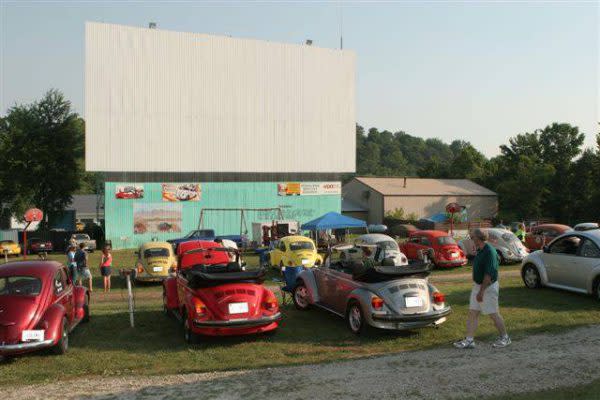 If you love nostalgia, Georgetown Drive-In might be the place for you. Built in 1951, the theatre has a few working drive-in window speakers just like visitors would have experienced 70 years ago. Don't forget; there's a playground for the kids and a pizza tent for the adults!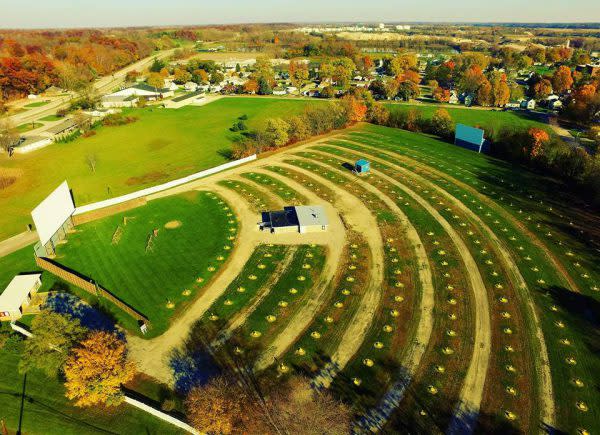 The G.Q.T. Huntington Twin Drive-In is now entering its 69th season of operation. Their bright 4k digital projection shines like a star in the night until their season ends in mid-October. A playground is also available for children. Huntington Twin is temporarily closed, so check their website for updates.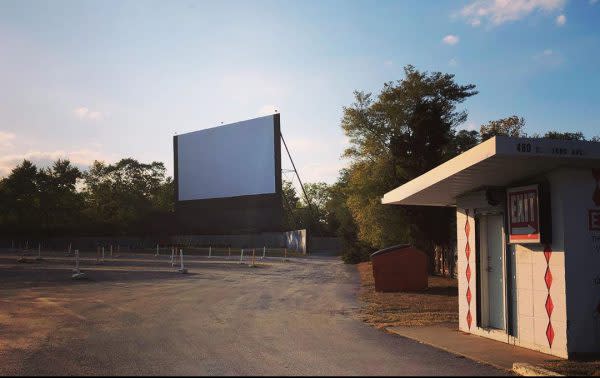 Family owned and operated since 1967, Tibbs is the last standing drive-in theatre in Indianapolis. Be transported to the past by sitting outside your vehicle and bringing a portable radio. It can get busy here, so be sure to show up at least an hour before showtime and bring cash to keep lines short.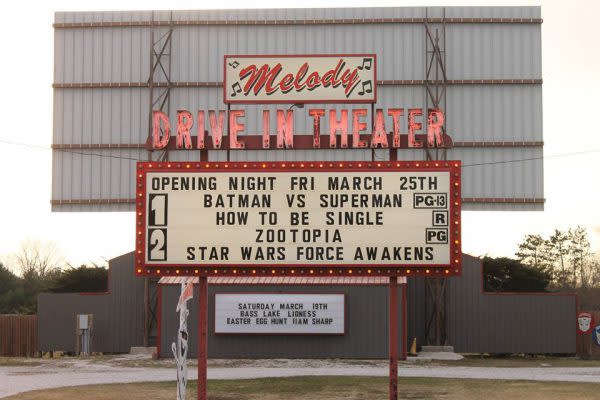 Picturesque farmland frames the backdrop of Melody Drive-In. We can't get over their gorgeous nostalgic marquee either. Plus, not only does Melody Drive-In have the standard concessions, their double cheeseburgers will have you raving for days.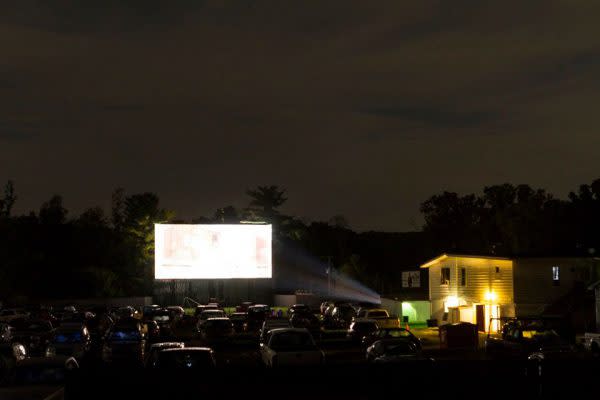 Centerbrook DRIVE-IN first opened in 1950 with a wooden screen. Unfortunately, the original screen was blown down by a tornado. But, this classic drive-in still serves Morgan County to this day. Centerbrook usually show the newest and hottest movies amid a landscape of hills and trees!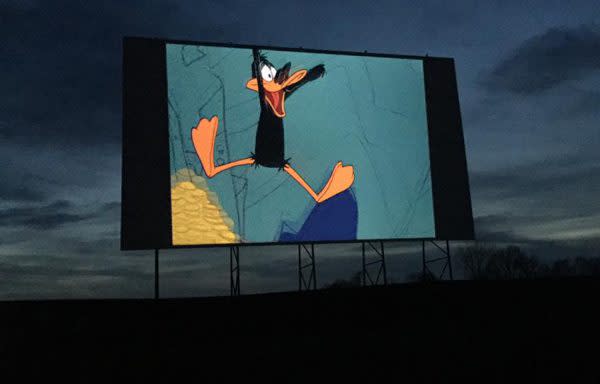 You'll feel like you're in simpler times when attending a showing at the Holiday Drive-In in Mitchell. The rural farmland means that there's plenty of space to spread out. Plus, their concession menu feels limitless!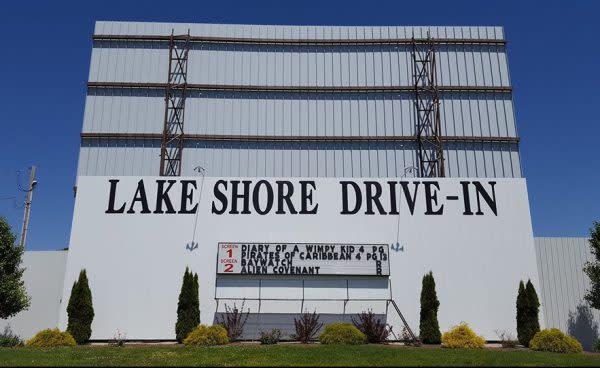 Located just a few miles south of Lake Shafer in White County, Lake Shore Drive-In is appropriately named. Double features have been screened at Lake Shore since 1949.  Visitors are encouraged to bring their four-legged friends, as long as they behave!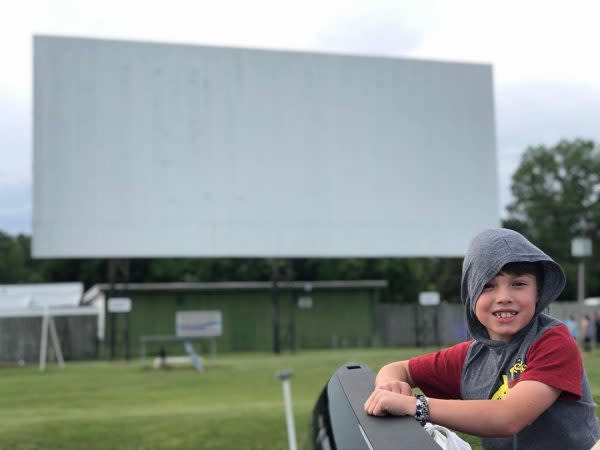 Tri-Way Drive-In was named by a member of the public in 1953 due to its location of what was U.S. 31, between U.S. 6 and U.S. 30. There are now four screens, meaning that up to 8 movies are shown each night! While in Plymouth, Opie's Deli would be a great place to grab some lunch or dinner.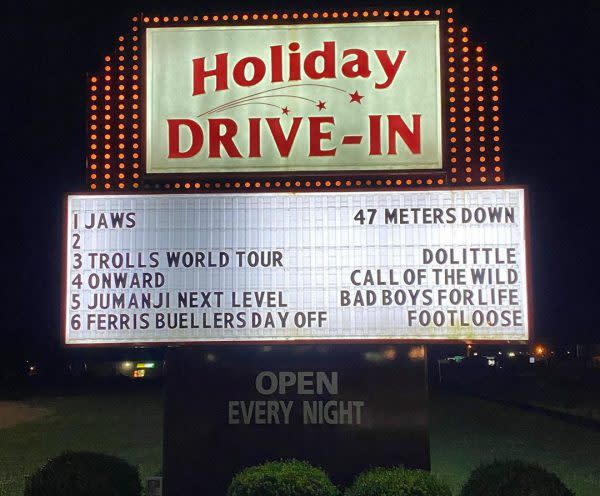 The Holiday Drive-In in Rockport has slowly added screens since their opening in 1955, now boasting six! Their concession stand sells a variety of tasty American staples, including cheeseburgers, hot-dogs, and popcorn. Credit Cards are not accepted, so be sure to bring cash.
A night at Skyline Drive-In means guaranteed fun. Their goal is to mix modern and classic entertainment for a great experience. You'll find not only yummy food but also homemade goodies! Get there early because there's only one screen.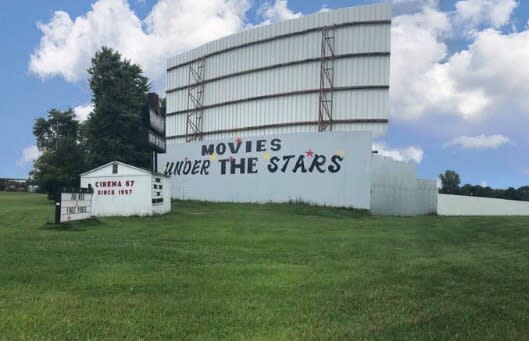 Just a short drive from McCormick's Creek State Park, Cinema 67 is one of the best places to watch a movie on a cool summer night. Their concession stand is full of flavorful options, highlighted by their awesome burritos.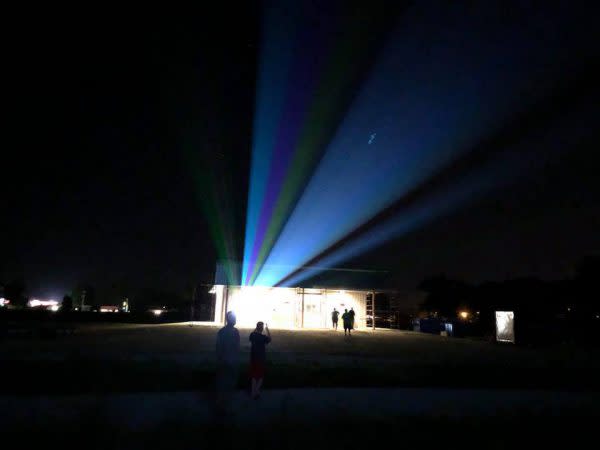 The Moonlite Drive-In re-opened just two years ago! Locally owned and operated, this old-timey theatre screens both new and classic movies. A snack bar with burger and pizza options is not something you'll want to pass up.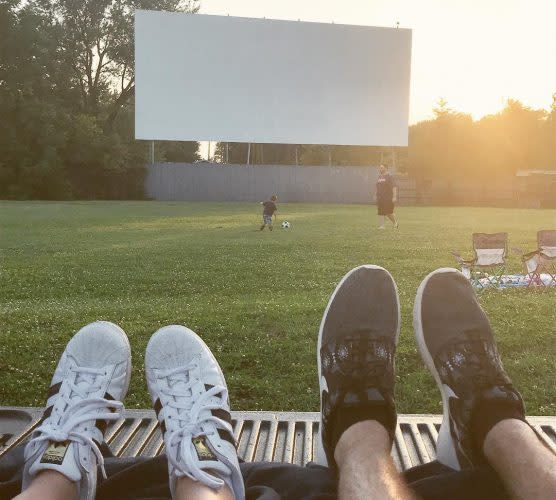 M.E.L.S. is almost 75 years old! Fun fact, the screen used to sit on the south side of the property, but a tornado ripped through the area. After being rebuilt, M.E.L.S. at the Starlite Drive-In is now able to hold over 300 cars a night. Wouldn't it be great to put your feet up and relax here?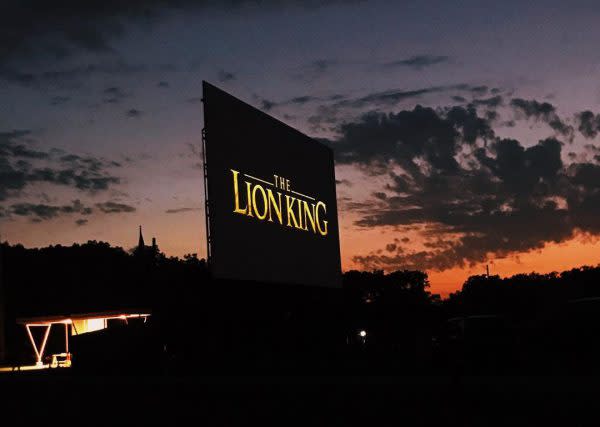 Located in Valparaiso, the 49'er Drive-In Theatre is Northwest Indiana's only drive-in theatre. It retains its original look and classic design. Enjoy all the aspects of a 1950's drive-in merged with modern-day convenience. You might also want to enjoy the beauty of the Indiana Dunes while in the area.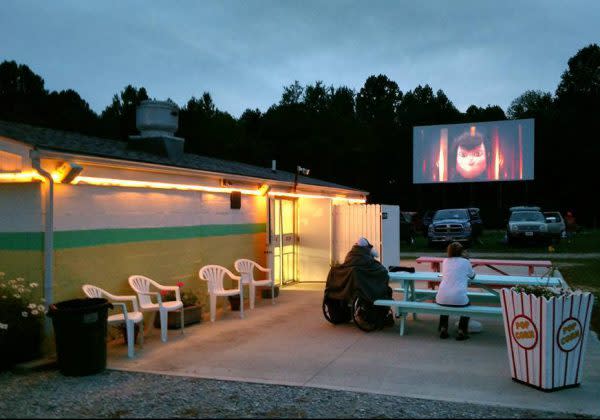 Are you looking for a scenic drive? Highway 421 to the legendary Bel-Air Drive-In takes the stresses of the world away. The concession building, shown above, is original and sits mostly unchanged from 1952. Two movies are featured at Bel-Air Drive-In most Friday and Saturday nights.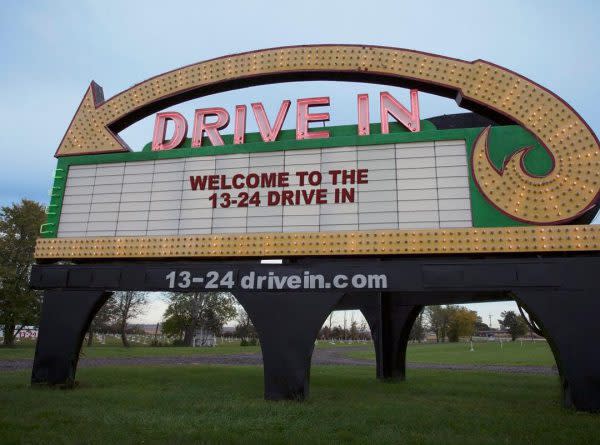 Wabash was the first electrically lighted city in the world. 13-24 Drive-In has been happy to carry on the tradition by illuminating the city with its screen for over 60 years. Family and mainstream features are shown on the weekends. Kids 12 and under receive free admission.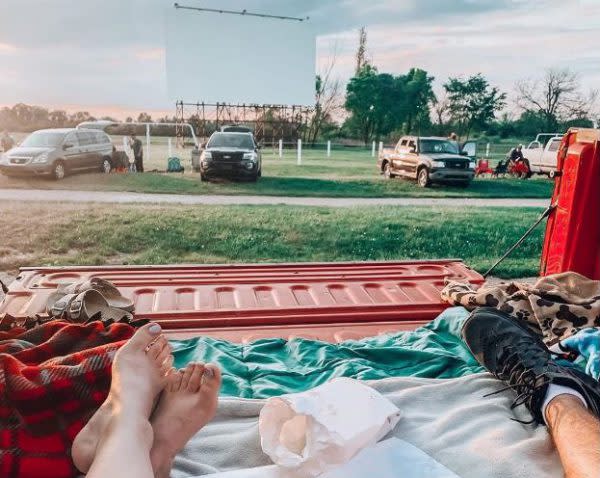 Grab your blanket, crank up the radio, and make memories at Hummel Drive-In. The Airline Twin Drive-In closed a few years ago, but the Hummel's thankfully revived it. Consider enjoying gourmet chocolates, artisan bread, and fine French pastries nearby at Ghyslain Chocolatier.
Plan your #The20IN20 trip by checking out all 20 Drive-In Theatres in Indiana below!