Guest blog provided by Erika Dahl, Director of Communications at South Shore CVA.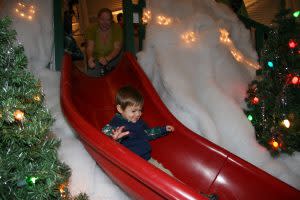 Like almost every child that grew up in the Midwest, in the 80s, I watched the holiday movie, A Christmas Story approximately one-million times. It was something I looked forward to each holiday season. Imagine my delight when almost ten years ago I learned we (the South Shore CVA) would be purchasing the Macy's window displays that showcased scenes from my favorite holiday movie!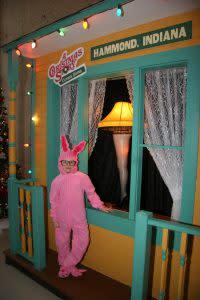 I know thousands of families are thankful they can share their love for the movie with their children. Walking around the Indiana Welcome Center, you can hear fathers quoting lines from the movie, kids pointing at Flick stuck to the pole - usually followed up with a stern warning to "never actually do that!" It brings a little extra holiday cheer for all of at the South Shore CVA to be able to create new memories for families across the country who stop in to the Indiana Welcome Center.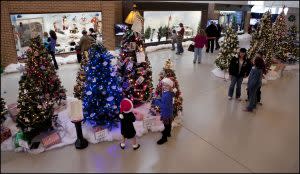 Throughout the nine years of the exhibit, A Christmas Story Comes Home, we have added a number of special events and contests for everyone to enjoy. Of course visits with Santa atop Santa's Mountain are a favorite among kids, but they can also make crafts or decorate cookies on the weekend (for a few bucks). Families can also enjoy the "Oh Fuuudge" Tire Changing Relay Race and the "Mommy's Little Piggy" Mashed Potato Eating Contest on selected weekends. Even your furry-friends are allowed to make a visit to Santa on Wag Your Tail Wednesdays - but please, no ill-behaved Bumpus Hounds.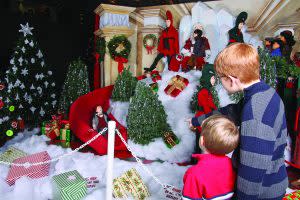 The exhibit is open seven days a week from 8:00 a.m. to 5:00 p.m. until Dec. 31, 2016 for everyone to enjoy. Stroll along our version of Cleveland Street to enjoy six animated window displays featuring the Parker family and their true American Midwestern Christmas. Check the schedule at www.AChristmasStoryComesHome.com for special events and contests; and don't forget to pick up your very own leg lamp on your way out - because we have those too!