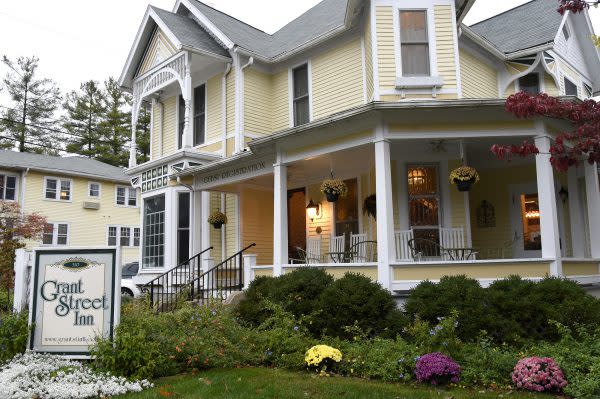 Need a getaway? A staycation? The Grant Street Inn provides a restful, retreat-style backdrop near the heart of Bloomington. Make a reservation and rejuvenate!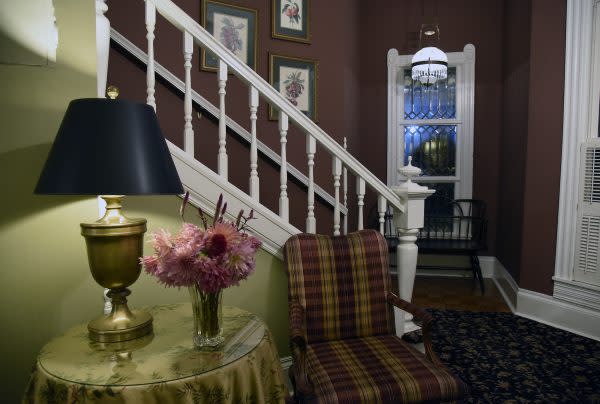 The vintage charm of the Inn instantly surrounds guests. Comfortable rocking chairs dot spacious porches surrounded by beautiful landscapes. A plate of cookies, coffee and tea, newspapers and information on local attractions invite guests to settle in and relax.
Rooms, Breakfast and Comfort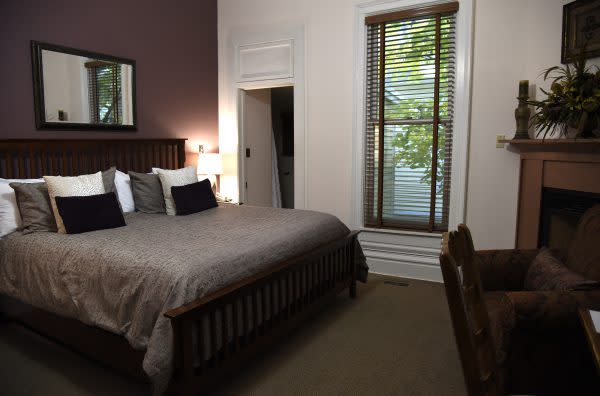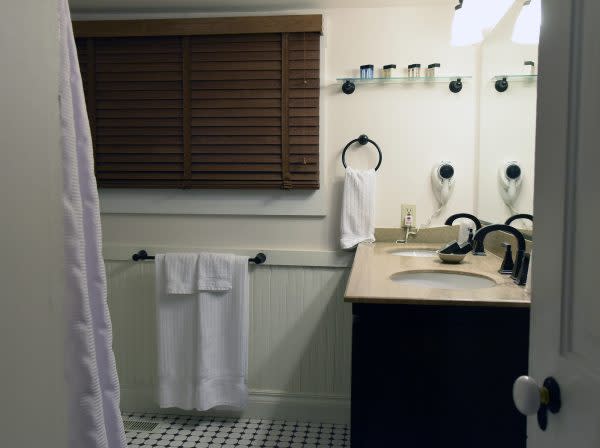 The Grant Street Inn rooms are spacious with comfortable seating, soft bed linens and private bathrooms. "It's a good gathering place and still feels homey," says Brenda Hendershot, long-time Inn employee. Homey, indeed. Soft lighting. Vases filled with fresh flowers. Bookshelves to browse.
Wake up refreshed and enjoy a full breakfast – quiche, sausage, potatoes lightly seasoned with butter and fresh parsley and French toast during this visit. The fresh fruit, breads and jams, oatmeal and more compliment the morning fare along with a wide breakfast drink selection.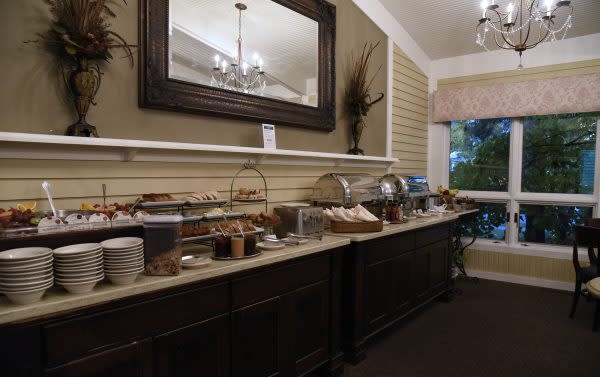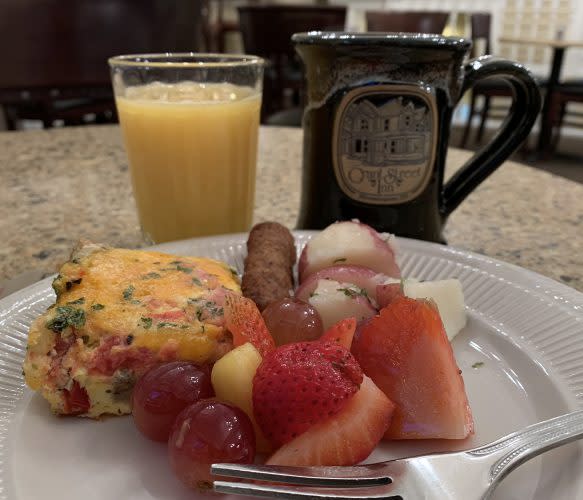 For a single-night getaway, the cozy atmosphere, welcoming staff and ample parking make the Grant Street Inn a destination all its own.
Grant Street Inn guests Teresa and Don Bader drove from Wisconsin to visit a former student. "Wonderful – the room and the breakfast" they commented as they were checking out.
The Inn's 40 rooms, full fitness center, extensive full breakfast and even a Tesla charger are more than enough reasons to check out this property any time of year. Two of the Inn's buildings are LEED certified.
Book rooms for business retreats, conferences, family reunions and weddings. The guest room configurations lend themselves to a variety of groups. Gift certificates are available.
The Grant Street Inn coffee mugs are made for the Inn by Deneen Pottery (these great mugs fill my home kitchen!). Treat yourself and take one home - in addition to being in the dining area, these comfort-in-your-hands mugs make great gifts.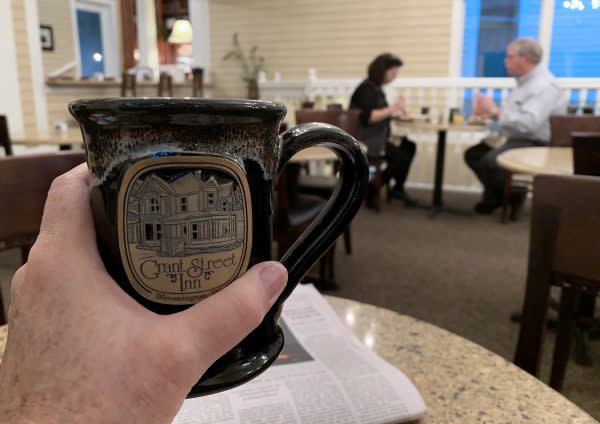 Located near the heart of Bloomington
The Inn is only a few blocks from downtown. The main campus of Indiana University is nearby, and restaurants spill out in every direction. Stop by the eclectic Runcible Spoon, a local gathering place, for coffee, drinks or a meal seven days a week. Indulge your inner artist at nearby Pygmalion's Art Supplies store.
At check-in, Hendershot suggested dinner at nearby Big Woods restaurant. This was a perfect choice and only a few short blocks away on a cold night. The restaurant, one of seven locally-owned properties, features meats smoked on-site, the company's Quaff On! beers and guest beers along with the company's Hard Truth Distilling Co. spirits. Leave room for a hearty portion of the restaurant's Warm Apple Bread pudding.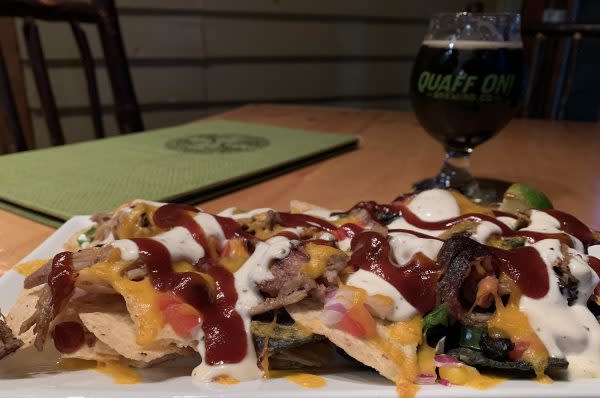 Quaff On!'s Busted Knuckle is the #1 porter in Indiana. The pulled pork nachos are pretty amazing also!
Bloomington is the gateway to southern Indiana. From birdwatching at Monroe Lake to Big Ten basketball at IU's Simon Skjodt Assembly Hall to children's programs at WonderLab Museum, the area's events and experiences for all ages is non-stop.
The Grant Street Inn is no exception to the finest Bloomington has to offer.