From 1983 until 1994, Bob Ross delighted public television audiences with his creative talent, his gentle nature, his permed hair and his happy little trees. The Bob Ross Experience is a brand new museum exhibit that honors his legacy, in his former television studio.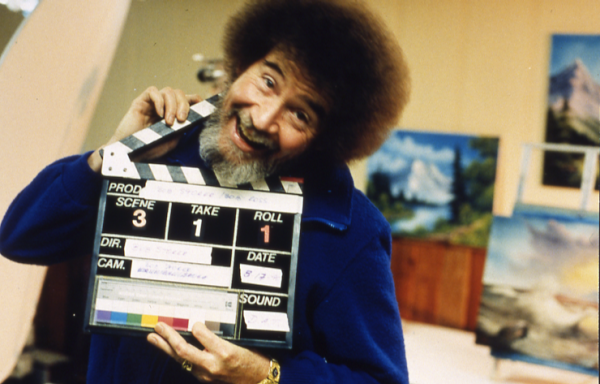 What many viewers may not know is that "The Joy of Painting" was produced in Indiana at the WIPB-TV studio in Muncie inside the historic Lucius L. Ball home on the modern-day Minnetrista museum campus.
Thanks to the newly unveiled Bob Ross Experience permanent exhibit, guests can now explore a replicated studio filled with objects, painting equipment, original filming cameras and media collected from throughout Ross's life and career.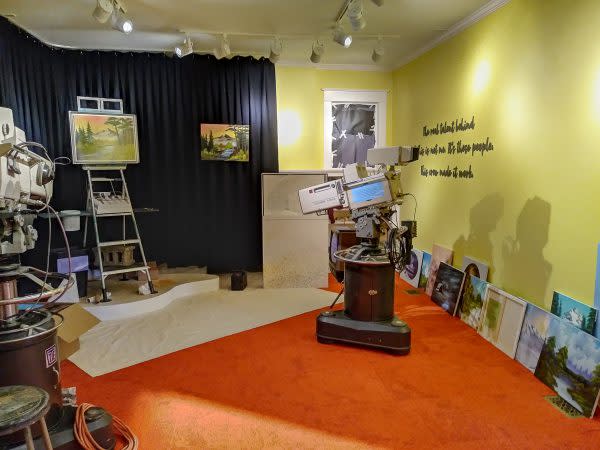 Visitors can view several of authentic Ross paintings to be rotated in and out on an evolving basis (Minnetrista is the only museum outside the Smithsonian to publicly display his works).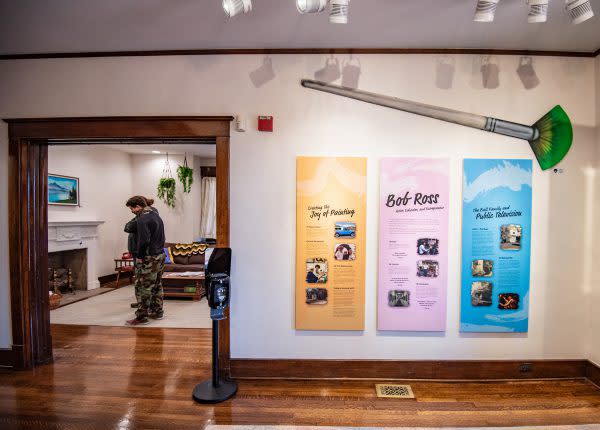 Imitation is the sincerest form of flattery — in the back hallway, guests can also admire output by Certified Ross Instructors (CRIs) who've been trained in Ross's style. And, visitors will be able to create their own masterpieces once the upstairs gallery and studio space opens for instructional classes in 2021.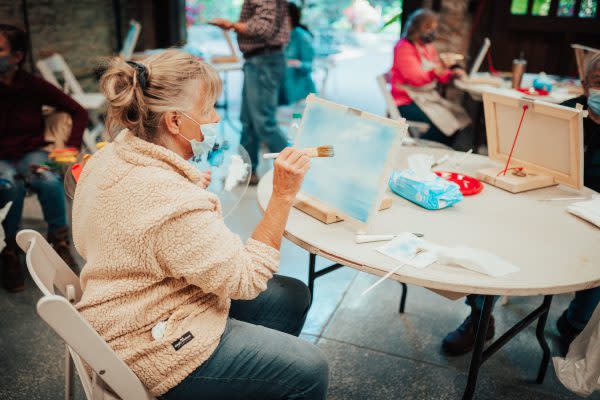 Although Ross passed away in 1995 at the untimely age of 52, his jubilant spirit lives on through this tribute and via reruns of the show broadcast regularly throughout the United States.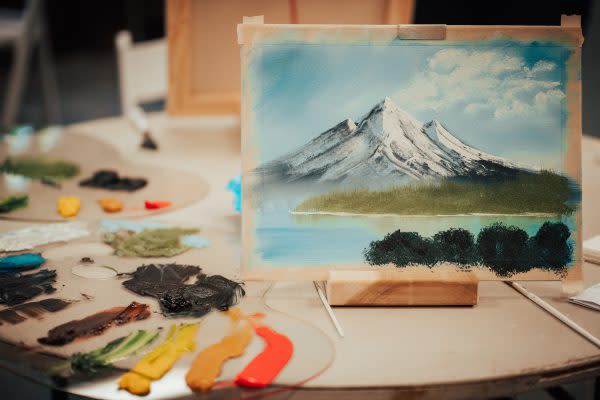 The Bob Ross Experience is open Wednesdays through Saturdays from 9 a.m. to 5 p.m. and Sundays from noon to 5 p.m. Adult admission is $8 for Indiana residents; $6 for kids age 12 and under.
For more information, visit minnetrista.net/bobrossexperience.