A recent stop at the Goose Pond Fish & Wildlife Area Visitor Center turned into a bridge quest! I was stunned to learn that I had never heard of a really cool historic bridge in Southwest Indiana. So off we set to cross the Cannonball Bridge!
A Train Song
Why hadn't I heard of Cannonball Bridge? After all, I grew up listening to Roy Acuff sing "The Wabash Cannonball!"
The bridge is significant in both history and engineering. Winding west from Vincennes in Knox County, a sign points visitors to the bridge. This one-lane, two-section bridge crosses the Wabash River, connecting Vincennes, Indiana with St. Francisville, Illinois.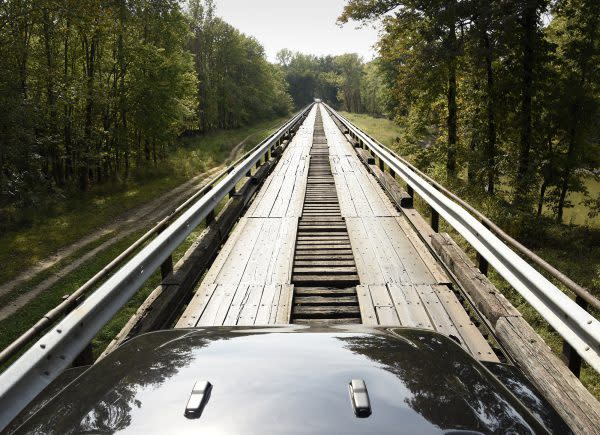 The Bridge
The bridge carried the famous Wabash Cannonball train at one time. The 17-span bridge includes spans from 1897, 1904 and 1924. The structure initially served as a railroad bridge over the Wabash River. The railroad abandoned the bridge in 1965.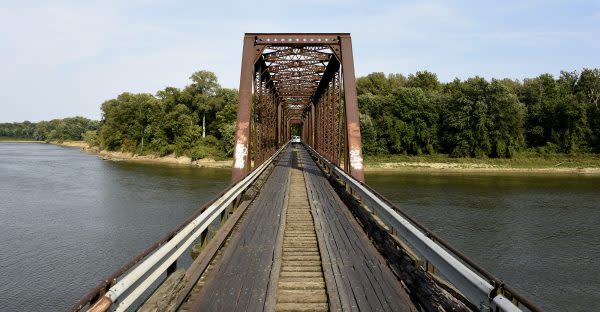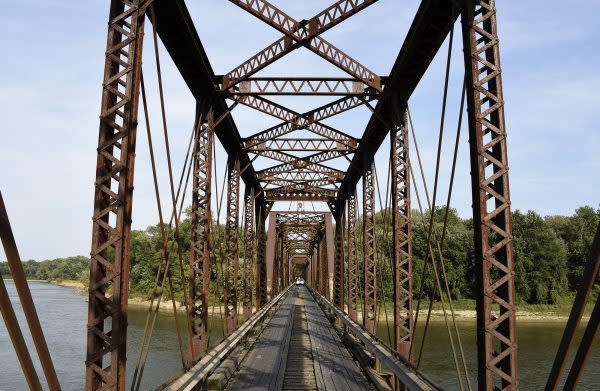 Cannonball Bridge is 1441 feet in length. The 235-foot center span was originally a swing bridge. The bridge is currently owned by the state of Illinois, which operates a toll booth on the west side of the bridge.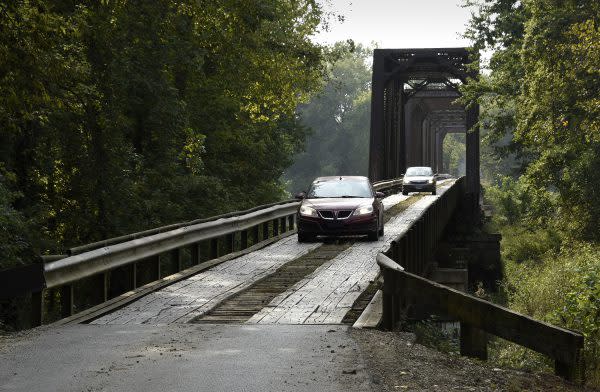 This one-lane wonder has to be approached with care. Turn on your lights and look to make sure another vehicle isn't coming from the opposite direction. If you're heading west from Indiana and don't want to cross into Illinois, use the turnaround spot to cautiously cross back over the bridge.
The bridge is known by several names. Stangle Bridge references the farmer who bought it in 1968 and converted it for vehicular use. Purple Head Bridge relates to local tales of the bridge being haunted.  St. Francisville Bridge refers to the town on the Illinois side of the Wabash.
This unique bridge is worth the drive. Turn up the music and enjoy "The Wabash Cannonball" and its bridge!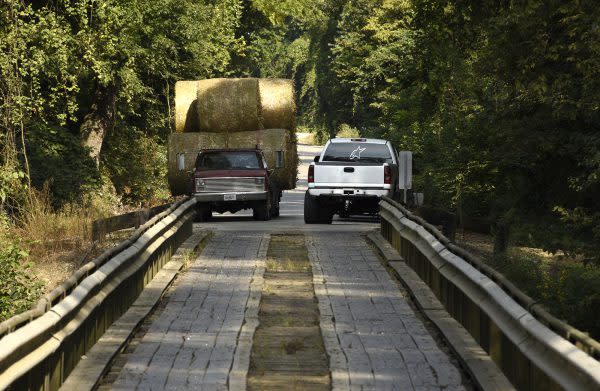 Along the Way
Stop by the pumpkin patch at "The Big Peach" north of Vincennes. Stop by Wabashiki Fish & Wildlife Area in West Terre Haute for a little wildlife viewing. The Wabash River always has something to offer.