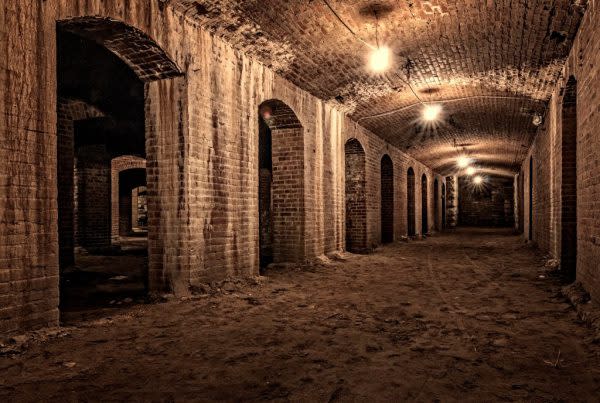 I was thinking of spooky things to do in Indiana, and it made me remember my Catacombs Tour this past spring in Indianapolis. This cool tour by the Indianapolis City Market and Indiana Landmarks takes you underneath the city to view these expansive walkways of brick with cool rounded archways that seem to go on forever.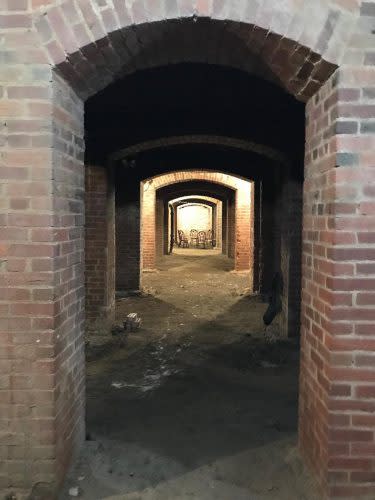 The Catacombs can be visited on a tour that takes you beneath the Indianapolis City Market and the Tomlinson Hall that once stood beside it.
The Catacombs exist under the outdoor Whistler Plaza of City Market where Tomlinson Hall once stood - a Dietrich Bohlen-designed structure completed in the late 1880s with a main hall that seated 3,500 people.
In January of 1958, Tomlinson Hall burned to the ground and the remains were removed by the city that year. Underneath, the Catacombs survived and the tour is quite interesting. We learned that there were times in the past that they were used as shelter for the city's homeless.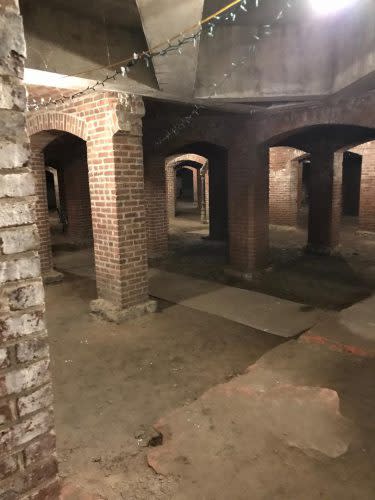 Scattered throughout the tour you'll see random objects here and there - like chairs - that according to our tour guide seem to reappear in different locations in different configurations with no explanation.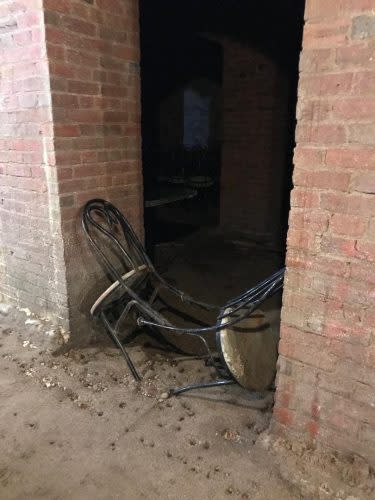 The 30-minute tours typically happen twice monthly (on the first and third Saturdays) from May through October, usually departing every 20 minutes, but tickets must be purchased in advance at by calling 317-639-4534 or emailing reservations@indianalandmarks.org. You can also purchase them here. Current pricing is $12 for adults, $6 for children age 6-11. Admission is discounted for members of Indiana Landmarks. For more tour information, visit indianalandmarks.org.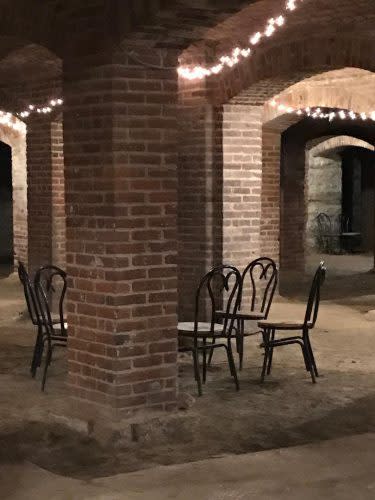 After the tour I took a little time to explore the City Market and grab a bite to eat. This massive food hall has been in continuous operation since 1866 and has plenty of food and drink options, including the Tomlinson Tap Room craft beer bar. There are also some artisan vendors and booths featuring gift items. For more info on the market, visit indycm.com. The website includes a downloadable map.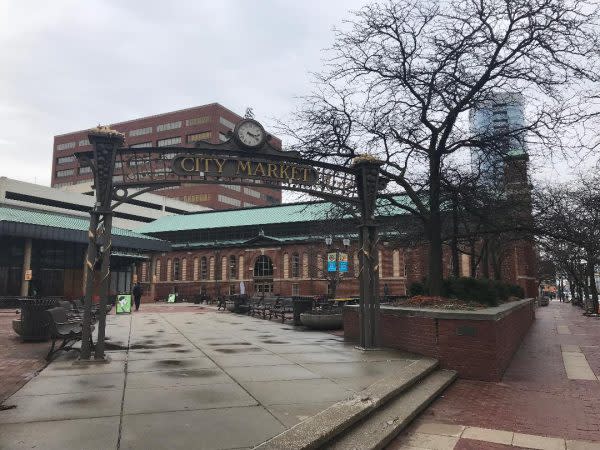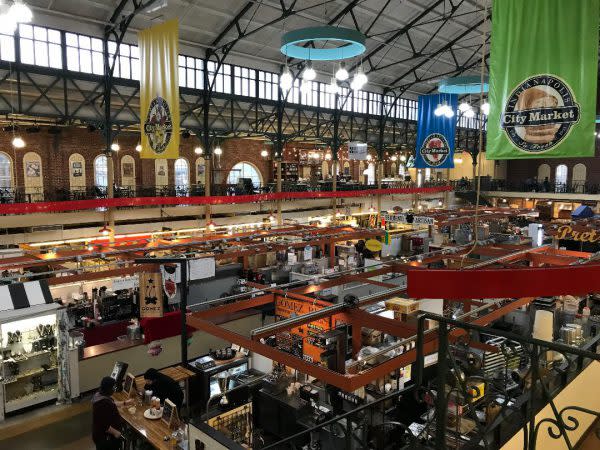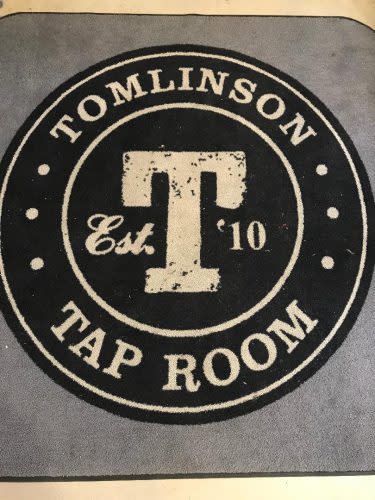 There are additional events that take place in the Catacombs.
Note: Closed-toed shoes must be worn on the tours. The Catacombs have a rough, uneven dirt floor, so it is not feasible for those with walkers, strollers, canes or wheelchairs.