You may have seen the articles listing Carmel, Indiana, as one of the best places in America to live. Many state the economics, the growing arts community, or the stellar public school system as the reason. But I think I've found the truth: Coffee.
In an unlikely turn of events, I've discovered that Carmel offers some of the best coffee I've ever tasted. And believe me, as a mom of two boys, I have tasted A LOT of coffee. Good coffee is becoming so prevalent in Carmel, the city has even created a Caffeine Trail. One of the newest additions to the Carmel coffee scene is Indie Coffee Roasters, located in the Carmel Arts & Design District.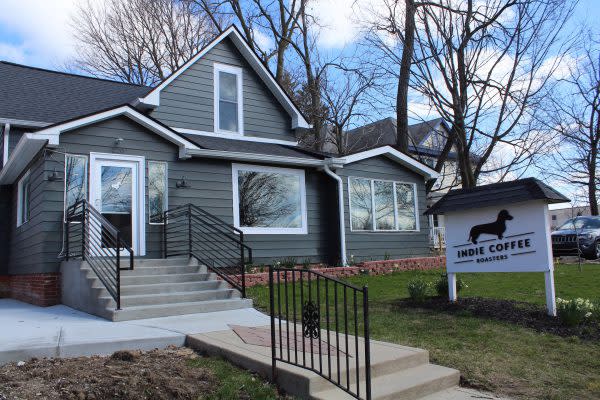 Indie Coffee Roasters has been roasting coffee since 2013. If you've visited a farmers market in Central Indiana in the past five years, you might have seen them there. January 2018 marked the opening of their first coffeeshop, affectionately referred to as "The Doghouse," thanks to their mascot, Indie the coffee dog. Yes, it is possible this writer chose to explore this particular coffee shop based solely upon its having a dachshund for a logo. But regardless of the motivation, the experience was so much more than a picture of a dog.
Walking into their Main Street shop, the first thing you'll experience is the smell of freshly roasted and brewed coffee. Just opening the door made me happy. We visited on a Saturday, so we didn't get to witness any roasting, but during the week you might have the chance to see some beans being roasted firsthand. The next thing that you will notice is the clean, modern feel. This is the kind of place you could sit with your laptop and work all day. There are plenty of tables and bar space to set up or meet with associates. A few comfy chairs and smaller tables are also available so you can hang out with friends or your favorite book.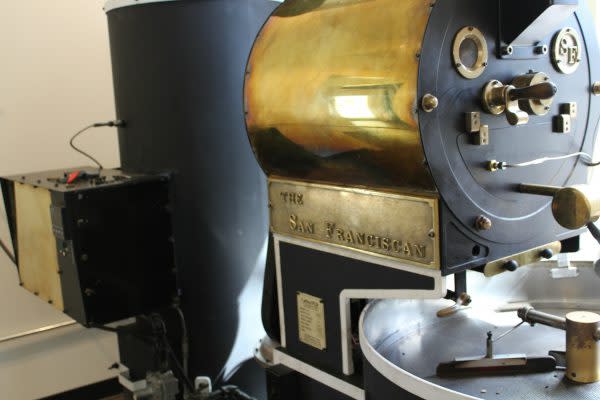 And now for the drink options. The menu appears small: you've got coffee or espresso, plus hot chocolate, tea, kombucha, or bottled sparkling water for those who prefer. But, oh, the possibilities are wonderful! If you're looking for a good black coffee, they'll personally make you a cup with their single-cup pour over option. If you're in a hurry you can also grab a cup of the drip coffee they have on hand. Looking for something cold? Indie Coffee Roasters brews their cold brew for at least 24 hours to give you a smooth, refreshing iced coffee. If you're more adventurous, try the Nitro. This is their cold brew coffee put in a keg and infused with nitrogen. You get a creamy taste with no dairy added, plus it looks really cool. Think Guinness beer, minus the alcohol and add the caffeine. Espresso options are typical of a coffee shop: cappuccinos, lattes, and cortados (which I learned is basically the same ratio of espresso and milk). They also offer a few signature drinks which rotate regularly.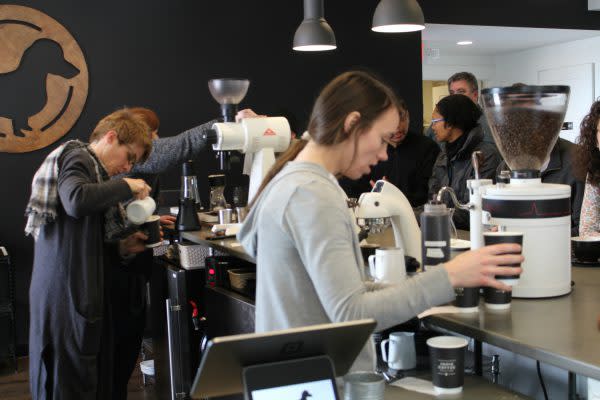 The staff is friendly, knowledgeable, and clearly loves what they do. They are happy to answer any questions and help you find the perfect drink for you. AND they make beautiful latte art.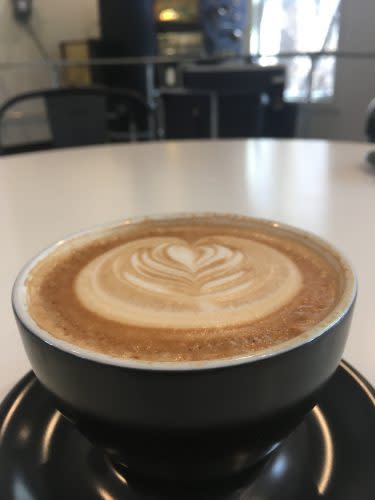 Indie Coffee Roasters is open Tuesday - Saturday in the heart of Carmel. It's the perfect break when you're out visiting the Museum of Miniature Houses or shopping at CCA Gallery & Gifts.