Bloomington visitors now have a new overnight option to consider right in the heart of downtown. The Graduate Hotel has officially arrived on Kirkwood Avenue, proposing proximity to the Indiana University campus and cozy accommodations brimming with clever local references.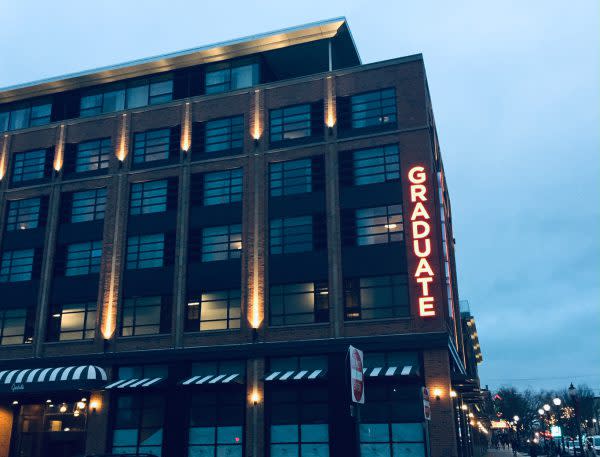 The Graduate Bloomington is the franchise's first foray into Indiana; the brand focuses exclusively on college towns throughout the country with each property individually designed and decorated to honor the home team. The Bloomington location is no exception, full of cheeky nods to "Hoosiers" and "Breaking Away," as well as site-specific art that showcases Hoagy Carmichael sheet music, the Dalai Lama and other famous folks with Bloomington ties.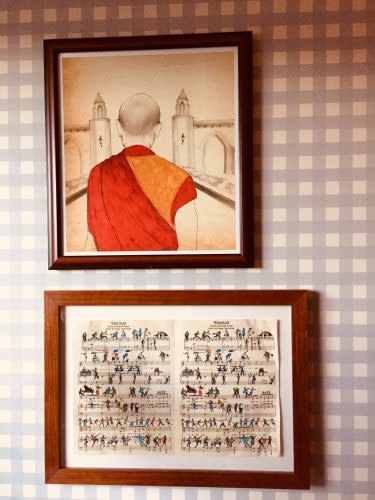 The chair-throw framed art by the elevators is sure to evoke memories among IU basketball fans from the Bob Knight era.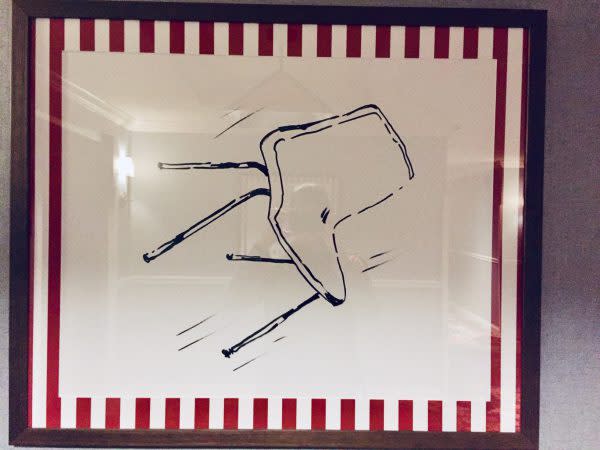 The hotel's modern 6-story façade and neon signage gives way inside to a lobby accented with vintage basketball hoop chandeliers, leading into a large student union-ish common area filled with "campus comfy" couches, court-long tables and funky wall treatments.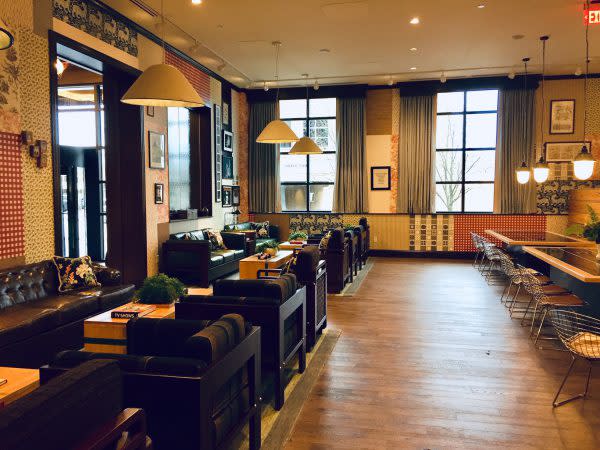 The 150 room and suite accommodations come decked out in soft shades of cream and crimson with an all-grown-up dorm room feel, boasting crisp subway-tiled showers, locker-style armoires and friendly floral patterns.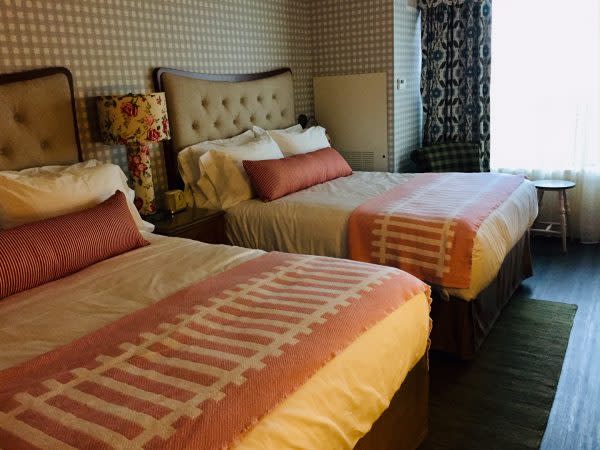 Other Graduate amenities include indoor and outdoor meeting/event spaces (check out the Jack and Diane Terrace), a cornhole court, free Wifi, a 24-hour fitness center and even complimentary bicycles to borrow — this is the home of the Little 500, after all. Look for Poindexter Coffee to open soon for on-site café service.
For more information, visit graduatebloomington.com.