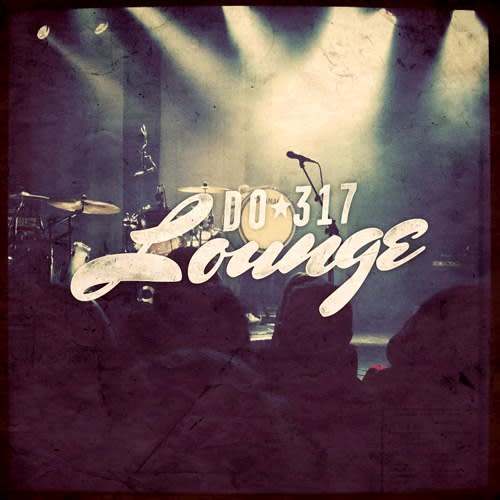 A city boasting intimate music venues isn't something that rolls off the tongue when recommending Indianapolis to travelers. Quite frankly, Indianapolis isn't even on the radar for many concertgoers when it comes to live music. Sure, downtown caters to large shows at Old National Centre, but what's out there for someone looking for an alternative spin on live music? Well, hop on I-65, take the exit for Fountain Square and head towards the Murphy Arts Center. Tucked away on the second floor is the Do317 Lounge, a cozy space with the feel of a living room…a living room with a fully stocked bar and a stage ready to give an audience and up close and personal show, that is.
Built to hold a maximum of 119 people, you're sure to get one of the best shows in Indianapolis when it comes to anything from indie rock to bluegrass. Aimed to provide a space for not only bands booked through the Do317/MOKB Presents concert series, the Lounge is also home to art shows and other private events.
Having had the pleasure of interning for Do317, the creators, hosts and promoters of everything Lounge related, I can personally vouch for the good times, good people and good music the Lounge offers. With a rap sheet including acts like The Lumineers, Edward Sharpe & The Magnetic Zeros, Walk the Moon and Family of the Year, the Lounge doesn't just book acts to fill the stage; they give concertgoers what they want. If you're looking for deafening audio and guitar riffs that shake the foundation, the Lounge simply isn't for you. Designed to give concertgoers a feel as if the band were playing a private show in their living rooms, the Lounge truly lives up to the feel of Fountain Square.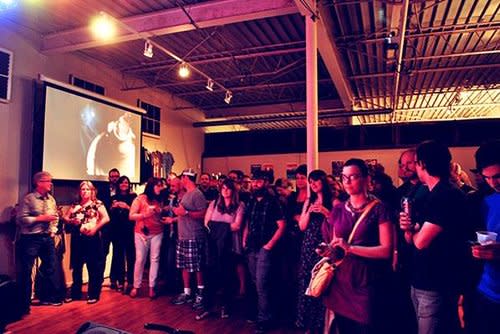 My favorite thing about the Lounge is the atmosphere. From the second you walk in to your last steps out, nothing else matters but the music. The good vibes you get from the people around you, the great selection of craft beers and IPA's, not to mention hanging out with the performers post show makes this concert experience like none other. The Do317 Lounge is changing Indianapolis from a pit stop on the map of live music to a number one destination when it comes to anything music related.
Keep a look out! Tickets for shows at the Lounge don't stick around for long, so buy them now before you're left behind! Check out the video below for a little taste of what you'll experience and then head to their full calendar of events here!