Every holiday season Madison, Indiana is filled with magical things to see and do. Due to COVID-19, some events won't be happening or are modified for this year. However, there is still much to be merry about in Madison!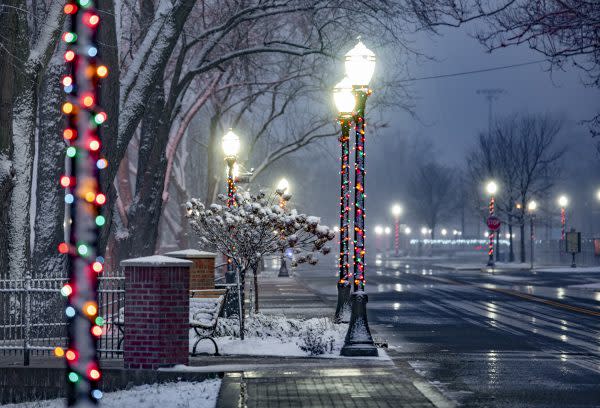 Starting with the Holiday Downtown Open House on November 13th, brought to you by the Madison Main Street Program, merchants will kick off the holiday season with downtown stores all decked out along with special deals, extended hours, and refreshments.  The Friday after Thanksgiving, November 27th, Merry Madison will be lit for the Holidays through to the New Year. Join us for  'Wonderland Drive' – start at the Broadway Fountain, mingle Main Street, and Wonderland Drive, also known as Vaughn Drive along the Riverfront. Wonderland Drive is a part of the 'Wonderland in the Park' event held each year. The focus for 2020 is to really light up the riverfront with lights and light displays – it's going to be magical!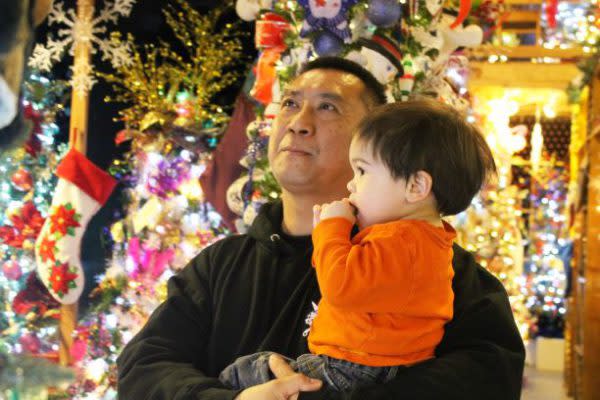 A father and son making memories during the 'Festival of Trees and Hosts of Angels' at Lanthier Winery.
Also starting that night is the 'Festival of Trees and Hosts of Angels' at Lanthier Winery, where hundreds of glistening and glittering Christmas trees will boast the winery – it's a must-see! The shopping continues on 'Small Business Saturday' as merchants will be ready for your visit. Stop at the Gazebo on Main Street to grab some "shop small" swag (while supply lasts)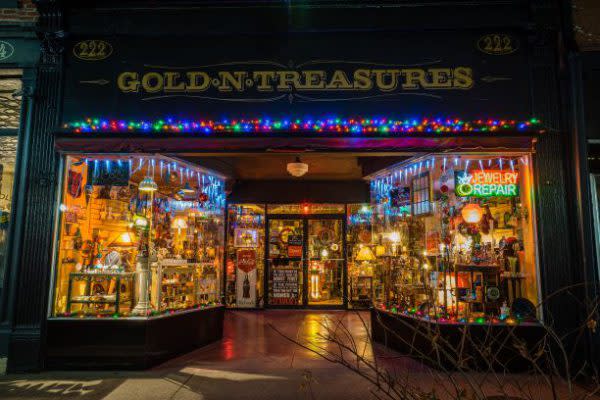 So let's start thinking ahead to the holidays. Retailers know all too well that we're ready now to shift into Christmas mode. Who's the gift-buyer for your household? The holiday season seems to go much smoother if you start thinking about Christmas gift selections early.
What gifts will be the most treasured? How about finding something truly unique? How early do I need to ship to far-away family members? How about getting your shopping done early enough to have a relaxing and enjoyable holiday? All things to consider!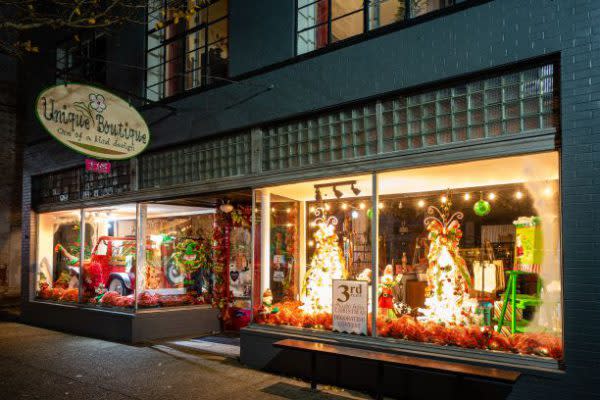 Madison's retailers know that more of us will be "shopping small" and "buying local" this year – let's face it – it's been a tough year for all. It's what keeps small towns sustainable. They know that many buyers are looking for a more relaxing and enjoyable experience. A gift purchased in Madison could come complete with a story about the memorable store in which it was found or the charismatic shop owner who helped locate it.  Many Madison retailers even provide free gift wrap or gift bags that look great under the tree.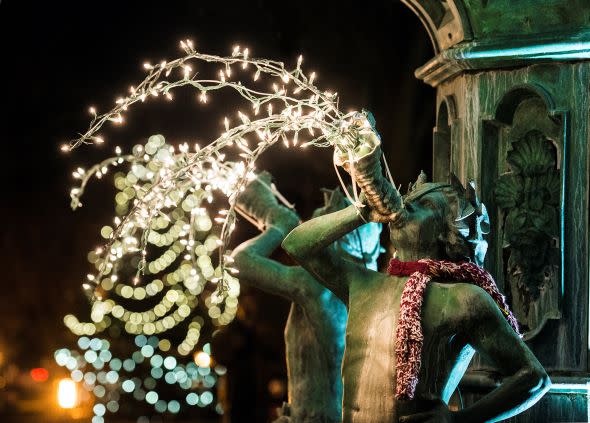 Madison, Indiana is closer than you think; why not take a scenic drive for some different holiday spirit! We are nestled along the Ohio River in-between the three major cities Indianapolis, Cincinnati, and Louisville. Choose to come to Merry Madison anytime during the holidays; she will be shining and twinkling from Main Street to the Riverfront, ready for a warm welcome and great hospitality.
To see the Holiday Events online, go to https://www.visitmadison.org. Don't forget to tag us while you are here and enjoying all the festivities; use the #VisitMadisonIN hashtag to share your experience.
Photos provided by Visit Madison, Inc. Credits to Bernie Kasper, Don Cornett, and Lanthier Winery.