Quick Indiana history quiz:  What was the first capital of Indiana? If you said Corydon, you're not alone. You'd also be wrong. Sort of. Founded in 1732 when the Midwest Territory was still under French rulership, Vincennes holds rank as the oldest city in Indiana, then operating as a fur trading post on the banks of the Wabash River. When Congress created the Indiana Territory in 1800, it selected Vincennes to serve as the capital, later moving it to Corydon in 1813 and then on to Indianapolis in 1825, almost a decade after Indiana achieved statehood in 1816.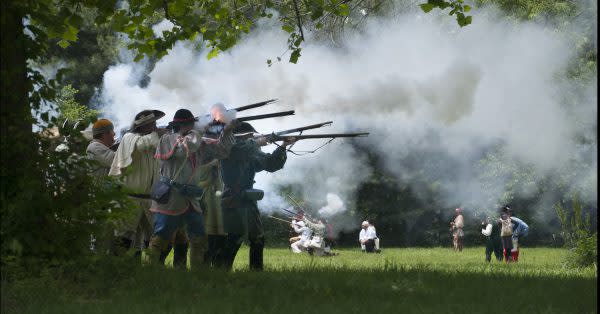 To commemorate the significance of the role Vincennes played during the Revolutionary War and the capture of British-controlled Fort Sackville led by George Rogers Clark in 1779, the town hosts the annual Spirit of Vincennes Rendezvous each Memorial Day weekend. The Rendezvous launched in 1977, and now attracts 35,000 attendees for the two-day celebration.
"This event is our largest annual festival, and an educational piece of our local history," said Frank Doughman, superintendent of the George Rogers Clark National Historical Park. "It symbolizes Vincennes and celebrates our early beginnings."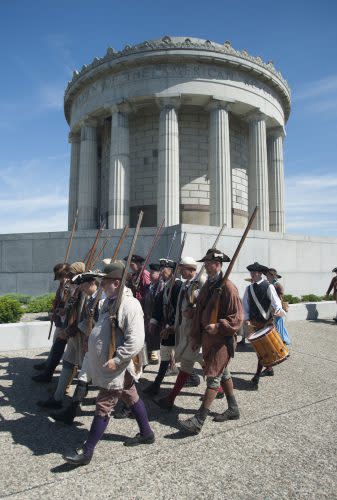 This year's Rendezvous takes place at Historic Downtown Vincennes' French Commons in the shadow of the George Rogers Clark Memorial, this year honoring Vincennes founder and French Marine officer Sieur de Vincennes with a statue unveiling and dedication.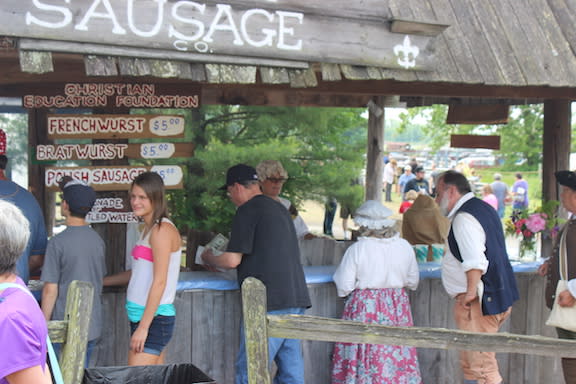 The two-day schedule of events also includes Revolutionary War battle reenactments, an 18th Century trade fair, period-authentic food, children's activities, musical performances, storytelling, demonstrations and more.
"As in years past, the Vincennes State Historic Sites Territory Capital and Grouseland (former home of 9th U.S. President and Indiana Governor William Henry Harrison) will host candlelight tours on Saturday evening," Doughman added. "Within the Rendezvous grounds, a camp will portray the early French of Vincennes, including French Marines who served as the military force on the frontier."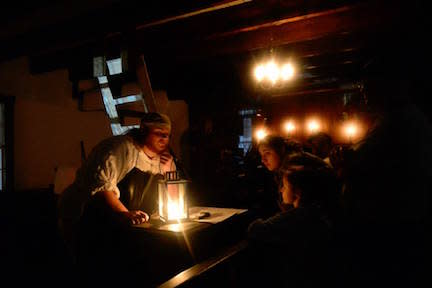 The 42nd annual Spirit of Vincennes Rendezvous is scheduled for Saturday, May 26 from 9 a.m. to 6 p.m. and Sunday, May 27 from 10 a.m. to 5 p.m. with four battle reenactments throughout the weekend. Single-day passes are $10 for adults, $2 for children age 6 to 12. For more information, visit spiritofvincennes.org.