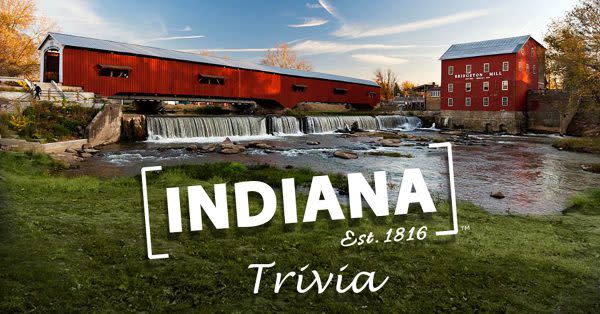 How well do you know the Hoosier State? This Indiana Trivia quiz should challenge even the smartest of Hoosiers. Think you can answer all 25 questions correctly? Be sure to share your score with us on Facebook, Twitter or Instagram! Test your wits on the quiz below.
Learn About the Best of Indiana
To learn more about some of Indiana's top destinations, check out the Best of Indiana section of VisitIndiana.com. Each Fall, we hold voting in three new categories, looking for the top places to visit in the Hoosier State. Top 10 lists include Best Brewery, Best Main Street, Best Hiking Trail, Best State Park, Best Burger, Best Tenderloin, Best Museum, Best Instagrammable Place, Best Waterfall, Best Pie, Best Ice Cream Shop and many more. 
Interested in learning more Indiana Trivia?
Do you know Indiana's state bird, state tree or state flower? Click here for Indiana's State Emblems and Symbols.
You might know Abraham Lincoln was a Hoosier, but do you know all 63 on our list of famous Indiana natives/residents? Click here for a list of Famous Hoosiers.
Want to impress people with your Hoosier knowledge? Looking for something to Tweet about? We hope you enjoy these little nuggets about Indiana. Click here for Fun Facts about Indiana.
We aren't the only source of Indiana facts and information. Click here for More Indiana Trivia, from our friends at Indiana Department of Natural Resources.
Eastern Time, Central Time, Daylight Savings. It can all get a little confusing. Did you know Indiana has multiple Time Zones?
There is always time to learn something new, and maybe plan a future getaway. Learn More about Indiana and Indiana Destinations by Ordering Free Travel Brochures.