Get the cure for cabin fever and warm up from the inside out at The Indiana Wine Trail's annual Souper Saturday on February 25, 2017 from 11am-5pm.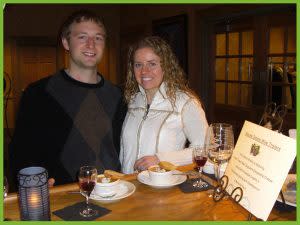 Souper Saturday "Trailers" At Ertel Cellars
Escape from the cold weather, sample a variety of soups and wines along the trail and stock up with special pricing offers.
The Indiana Wine Trail features seven wineries along and around the beautiful Ohio River Scenic Byway in the rolling hills of southeast Indiana.
What? Did she say seven wineries? Yes, in 2017 the six wineries on the Indiana Wine Trail welcomed Holtkamp Winery and Vineyards in New Alsace as a trail member. You'll be some of the first to check out the new partner.
Here's a preview of what's cookin' on the trail:
Lanthier Winery is serving Coyote Soup, a southwest proprietary recipe with assorted crackers and pepper cheese. They are offering a February wine special: buy any 5 sweet wines (mix & match if you like) and get one free.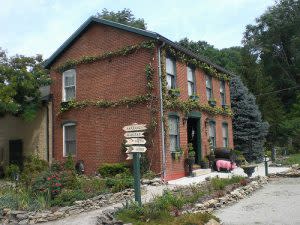 Lanthier Winery
Madison Vineyards Estate Winery is cooking up Zuppa al Toscana, a sausage, potato and wine soup along with cheese spreads and crackers. Sandy says they are offering special case discounts on Souper Saturday ONLY.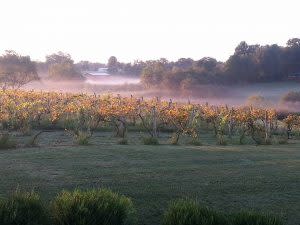 Madison Vineyards Estate Winery
At Thomas Family Winery, Steve says, "We'll be making Indian Corn Soup! This is a classic soup/stew that the colonists adapted from the Native Peoples." In addition to special case pricing on 6 bottles, their rustic bakery will offer a special on Colonial "Thirds Bread" (one third corn, rye and wheat).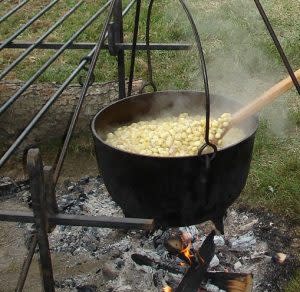 Bubbling Indian Corn Soup
Ridge Winery Tasting Room has a crowd pleaser on their menu - Taco Soup with salsa and chips. Ridge is offering 20% discount on case purchases and 10% on 4 bottle purchases.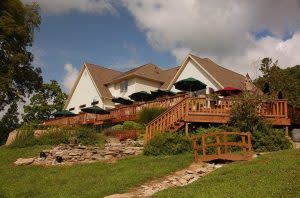 Ridge Winery Tasting Room
Stream Cliff Farm Winery is stirring up a bubbling Ham and Cheese Wine Soup and their restaurant will offer lunch on Souper Saturday.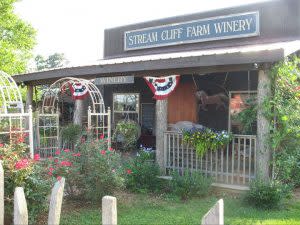 Stream Cliff Farm Winery
HoltKamp Winery and Vineyards is preparing a White Chicken Chili for you and offering case pricing for 6 bottles.
HoltKamp Winery
Ertel Cellars Winery and Restaurant's chef is serving Beef & Barley Soup with a cabernet base...dark and hearty and Shrimp Bisque with a chardonnay base...hearty but light in texture.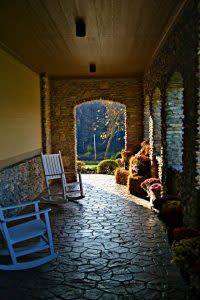 Ertel Cellars Winery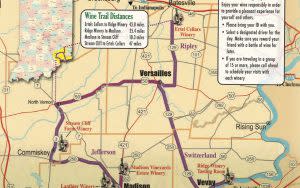 Plan Your Route
Get directions for the six original Indiana Wine Trail members. Because Holtkamp is so new to the trail, you can get directions here. Holtkamp Winery is about 11 miles/22 minutes from Ertel Cellars.
More info about Indiana's Wineries