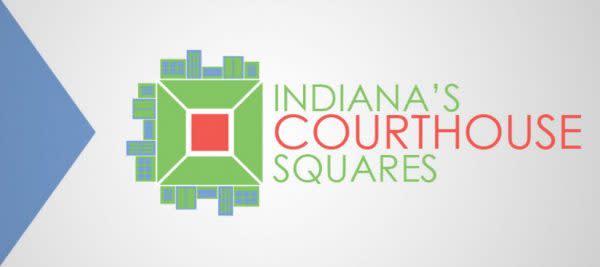 For those of us who travel the state frequently, it's no secret the our county courthouses and their adjacent squares exhibit some of the best architecture in the Midwest. Throughout the 19th and early 20th centuries, the county seats in all 92 counties constructed some of the most magnificent monuments to the local rule of law. Of the 92 counties, over 80 have retained their historic courthouses, the rest having been lost to natural disasters, or neglect.
Recognizing their symbolic and cultural importance, some communities have retained their original historic structures (such as St. Joseph County) and built new buildings to accommodate their needs. Other communities (like Perry County) built new courthouses as the moved county seats; first from Rome, then to Cannelton, and finally to Tell City. There is a courthouse in each of these communities, but only one serves as the official seat of government.
In 2008, Governor Mitch Daniels signed Senate Bill 176, which created the Indiana Courthouse Preservation Advisory Committee. In 2011, they published this report.
In the report, the committee found that the county courthouses serve as part of Indiana's symbolic identity, that the courthouses can serve as a component of state tourism, and that the squares can be part of local community development.
In 2013, I received a grant from Ball State University to photograph all 92 Indiana's historic county courthouses and their adjacent squares. I've included a photo of each courthouse below, but if you are interested in seeing the full set with more information, visit: indianacourthousesquare.org.
---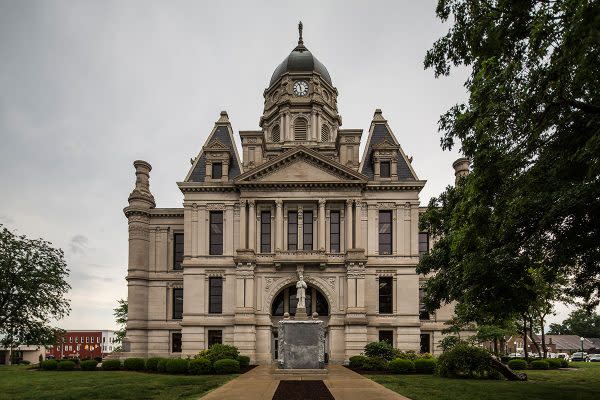 Whitley County
White County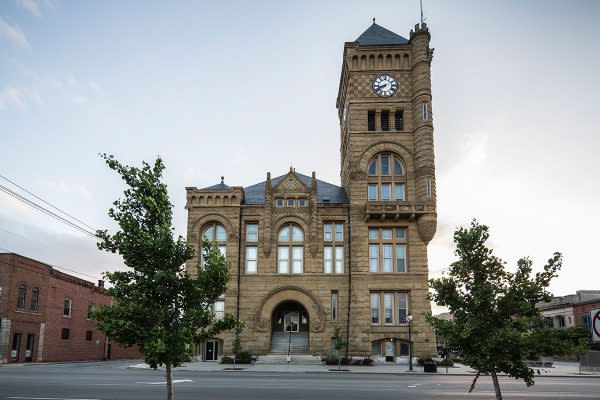 Wells County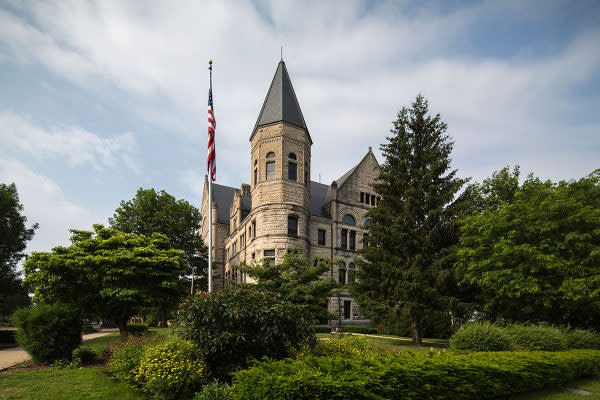 Wayne County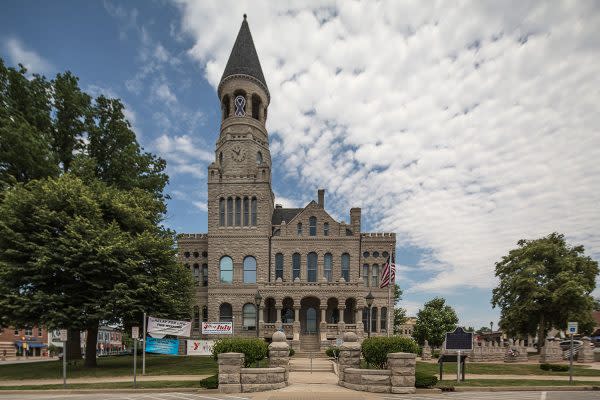 Washington County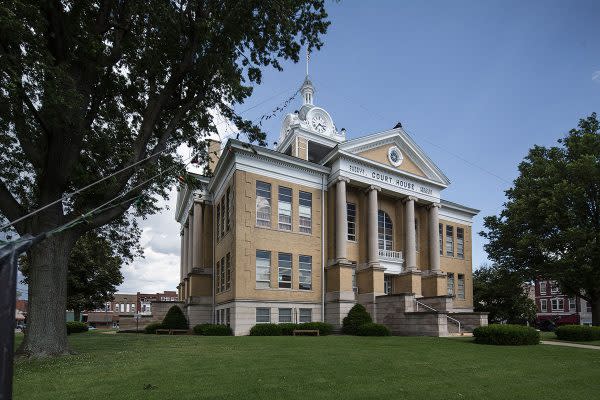 Warrick County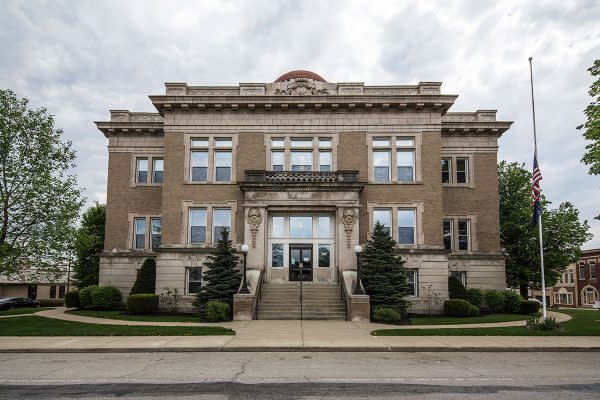 Warren County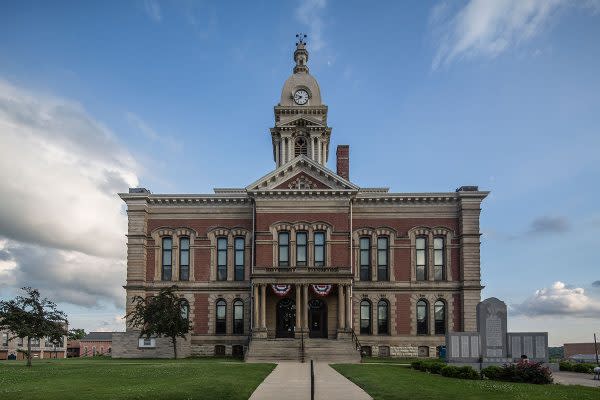 Wabash County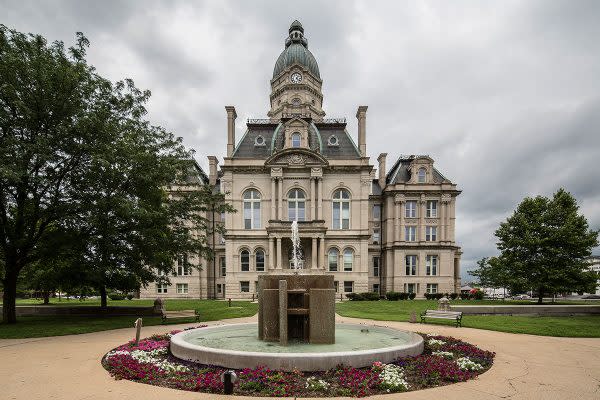 Vigo County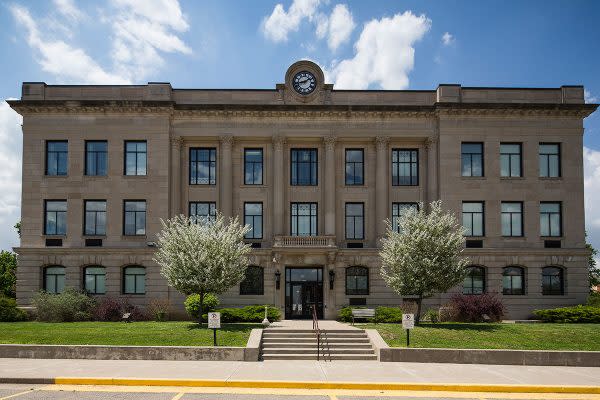 Vermillion County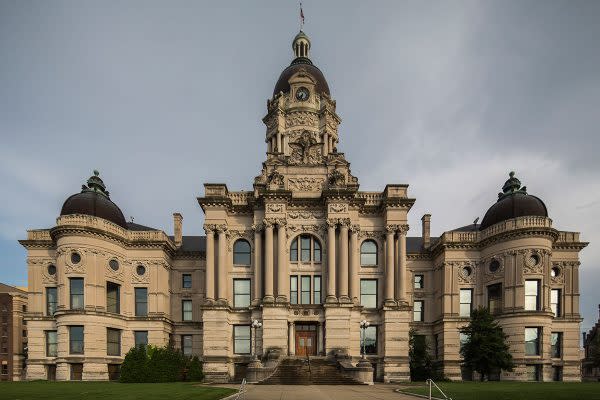 Historic Courthouse Vanderburgh County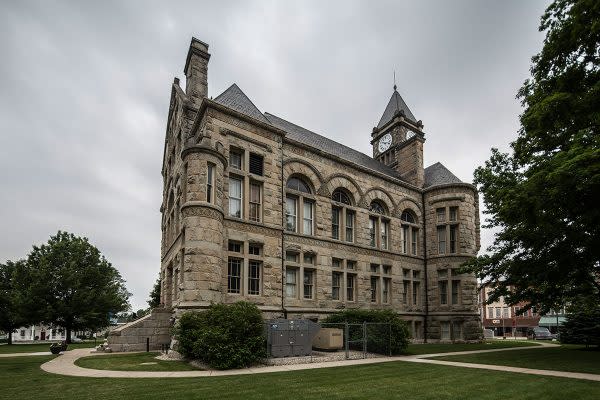 Union County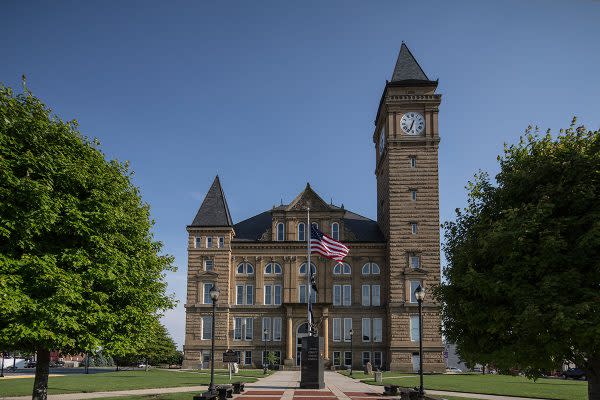 Tipton County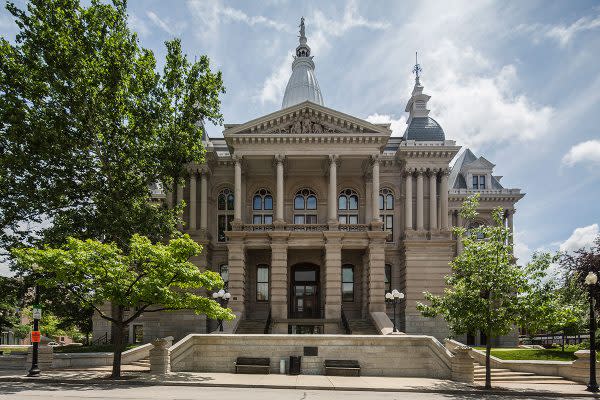 Tippecanoe County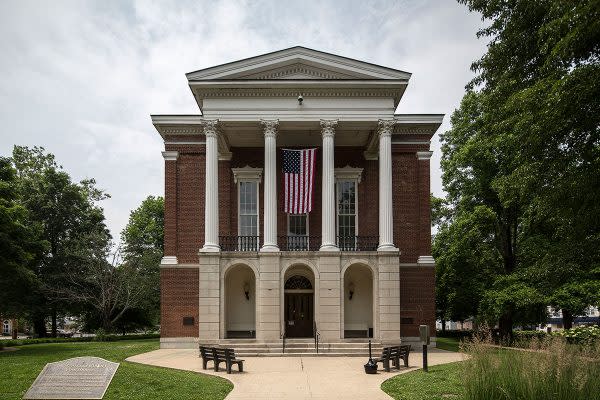 Switzerland County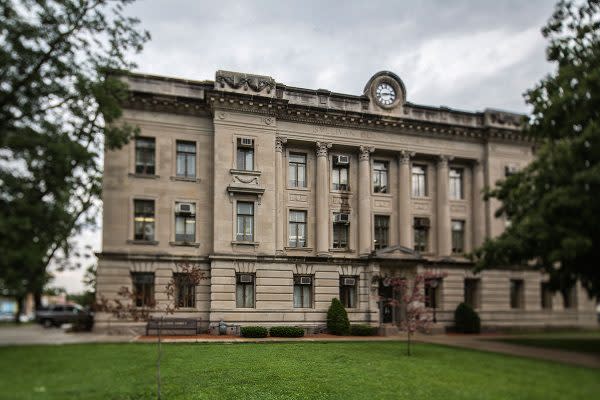 Sullivan County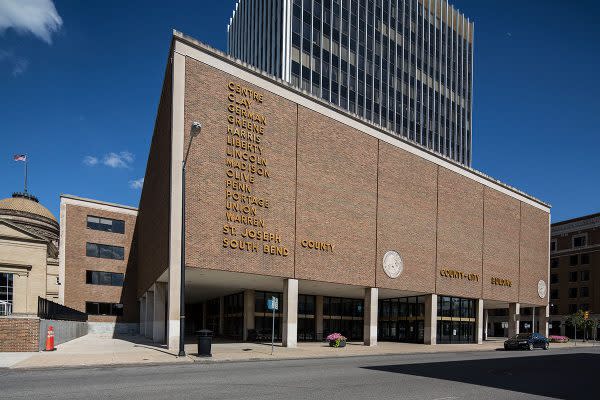 Current Courthouse - St. Joseph County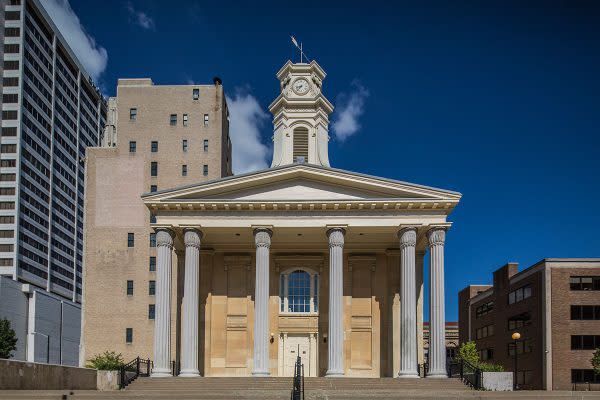 First Historic Courthouse - St. Joseph County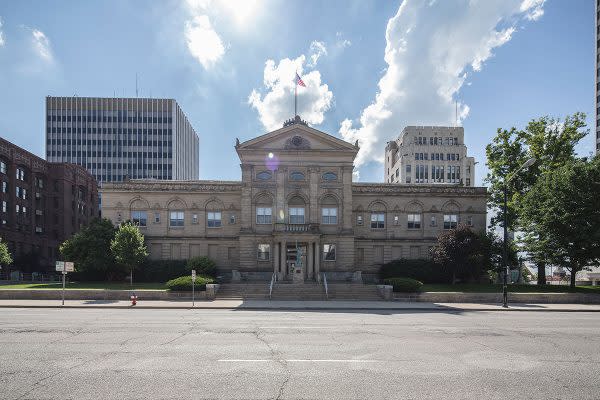 Second Historic Courthouse - St. Joseph County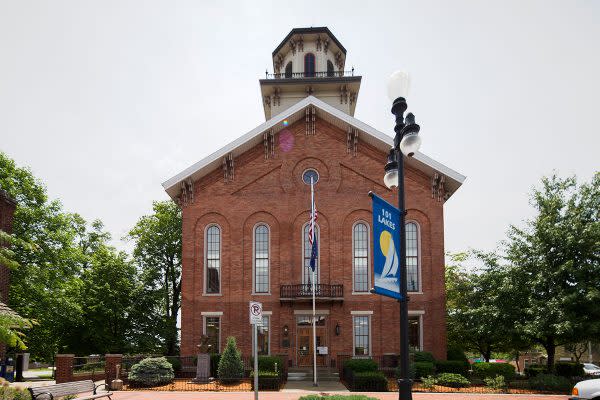 Steuben County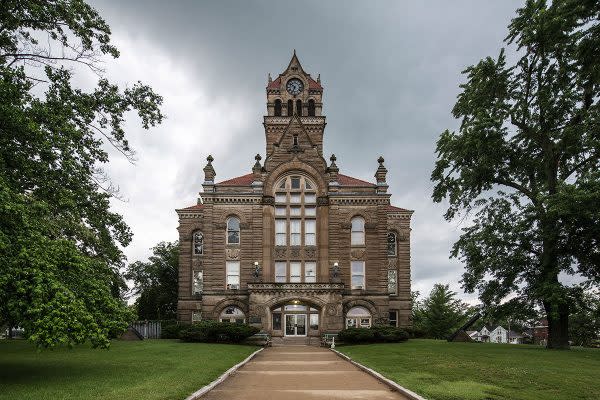 Starke County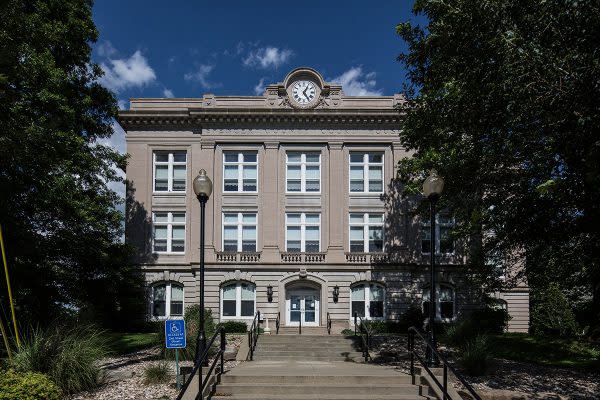 Spencer County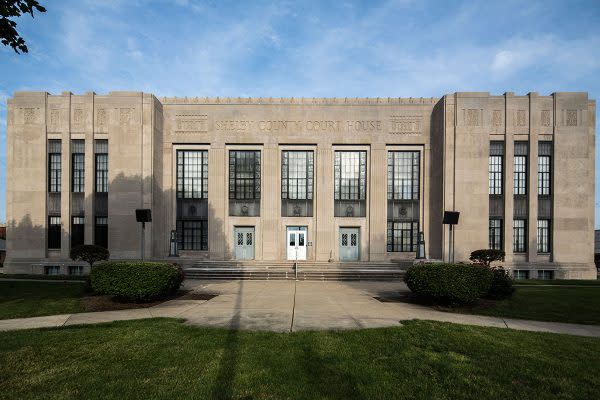 Shelby County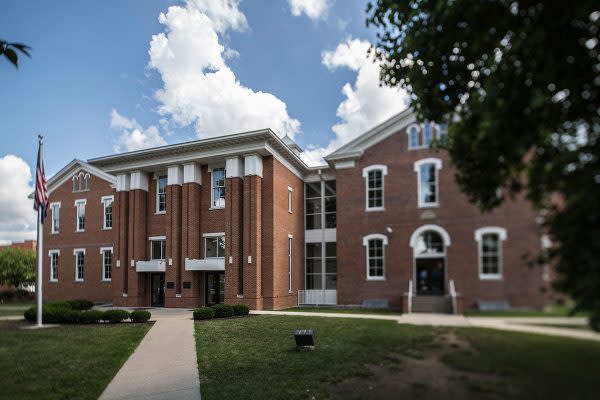 Scott County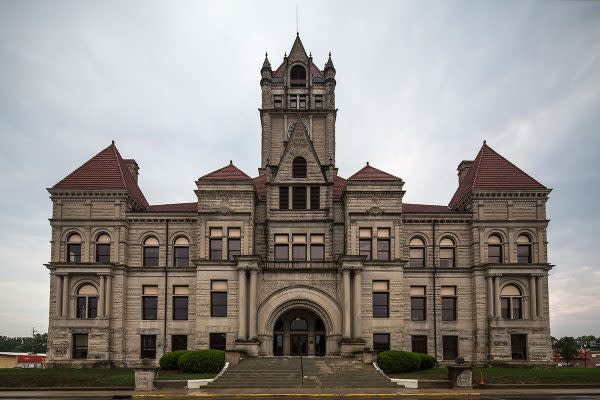 Rush County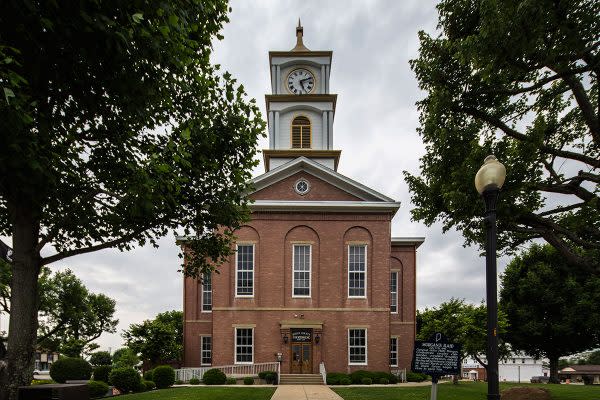 Ripley County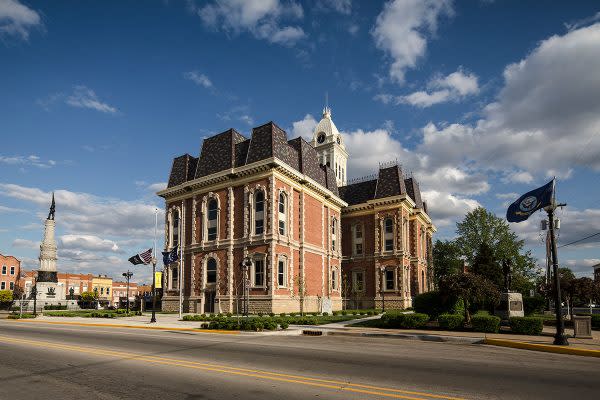 Randolph County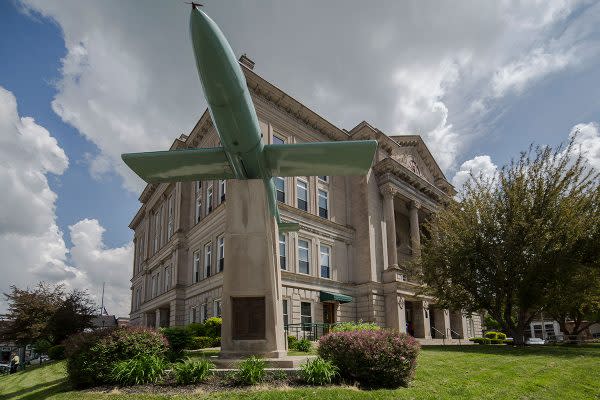 Putnam County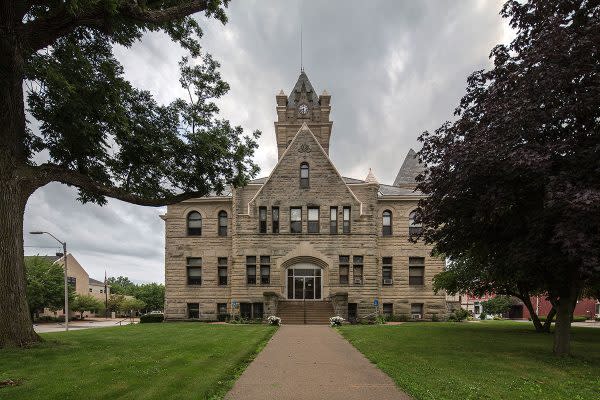 Pulaski County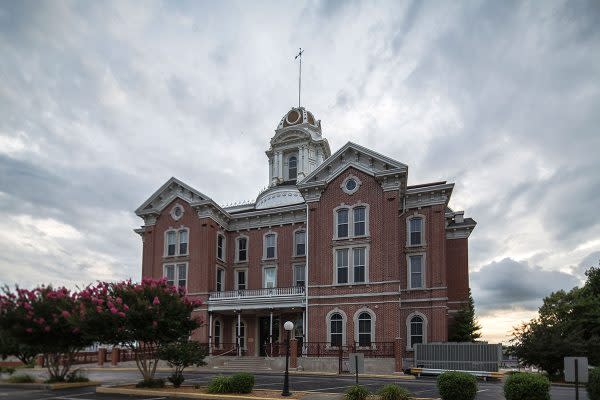 Posey County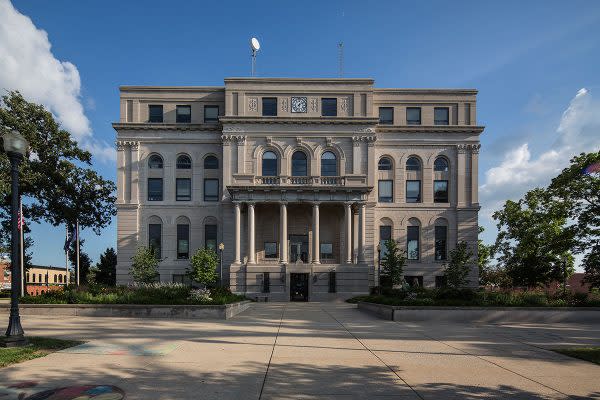 Porter County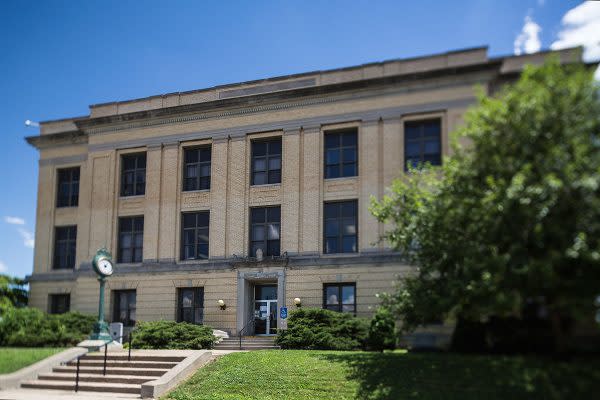 Pike County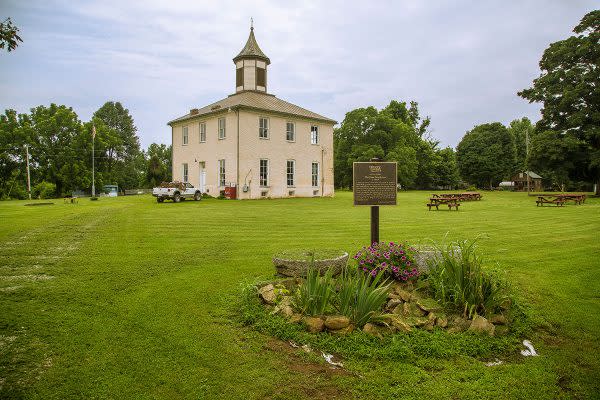 First Courthouse in Perry County (Rome)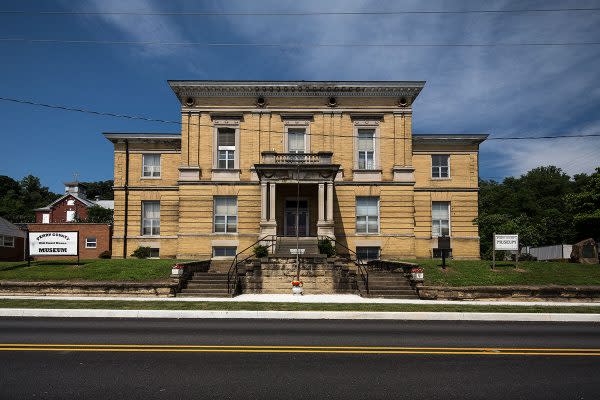 Second Historic Courthouse in Perry County (Cannelton)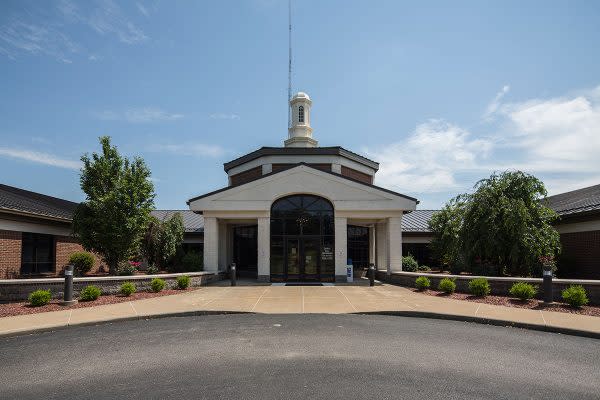 Current Courthouse in Perry County (Tell City)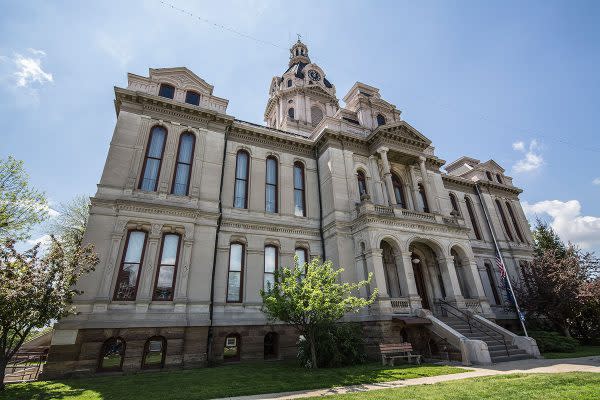 Parke County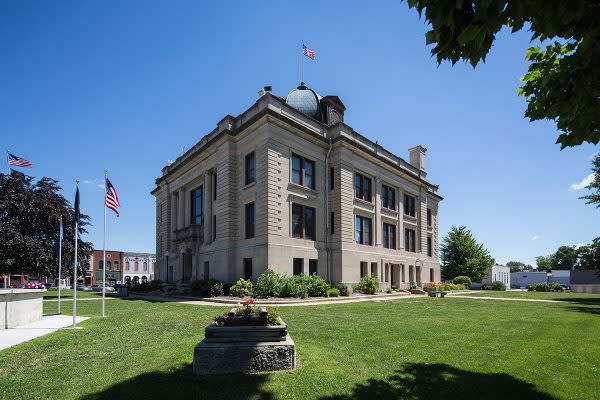 Owen County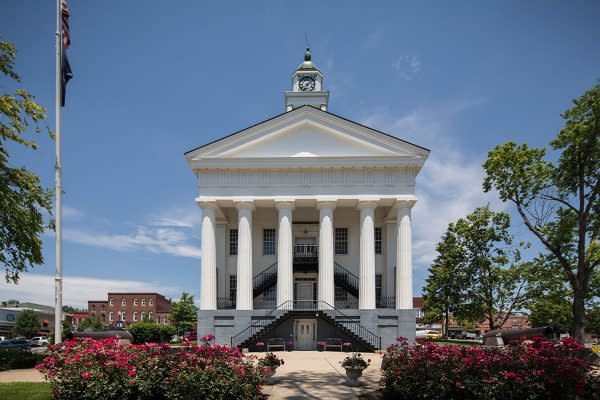 Orange County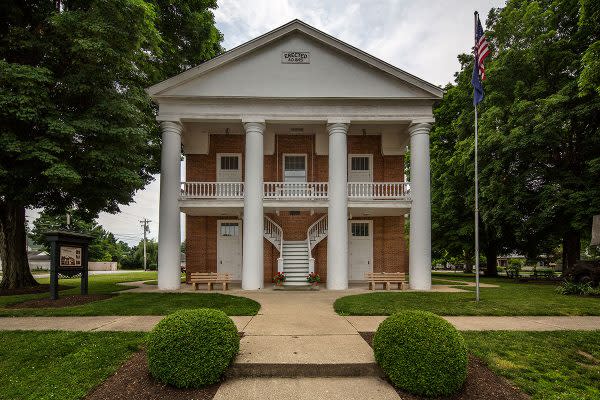 Ohio County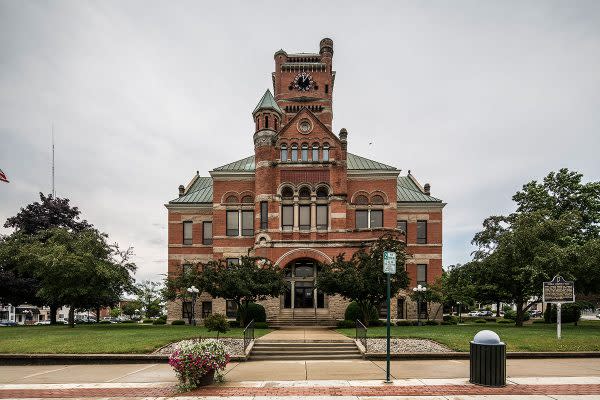 Noble County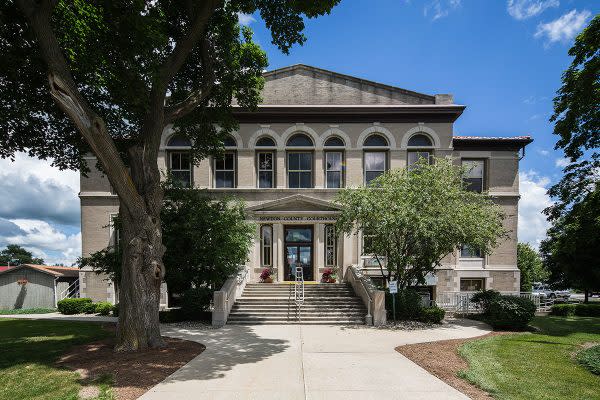 Newton County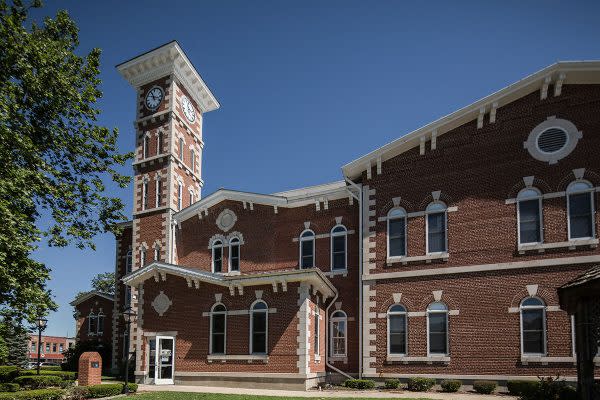 Morgan County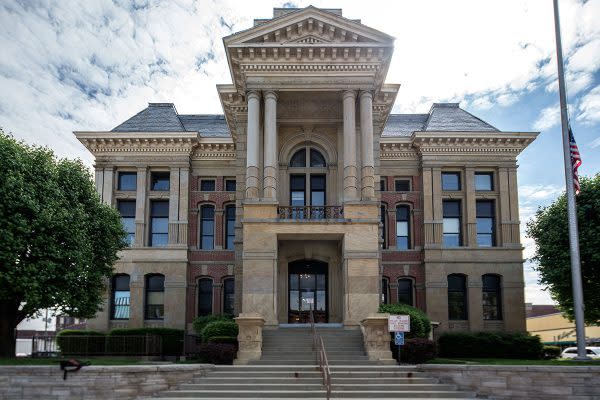 Montgomery County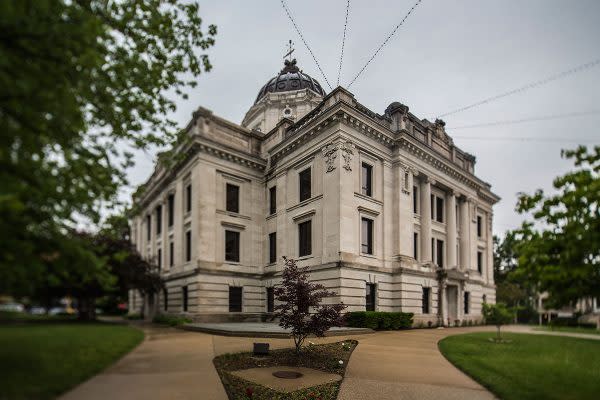 Monroe County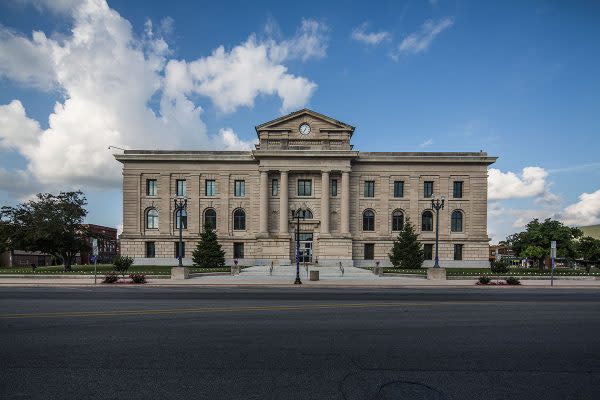 Miami County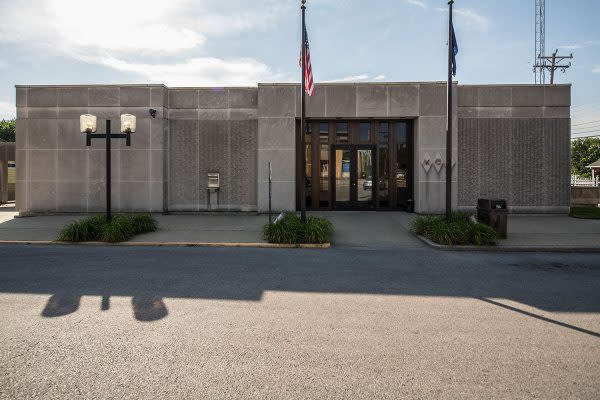 Modern Courthouse Martin County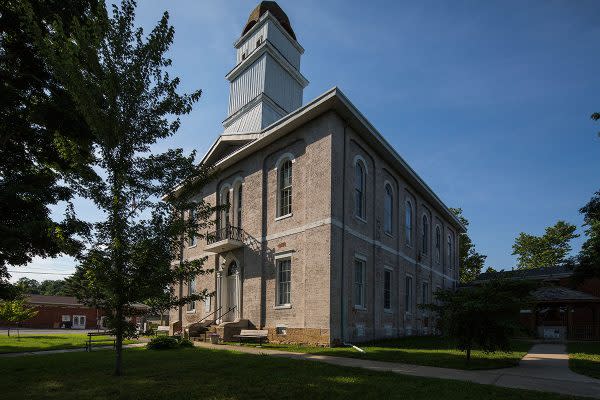 Historic Courthouse Martin County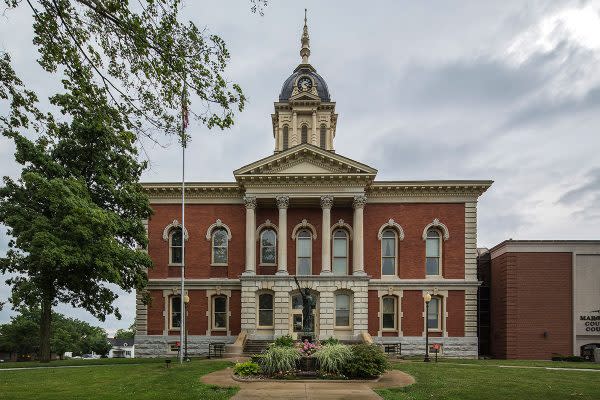 Marshall County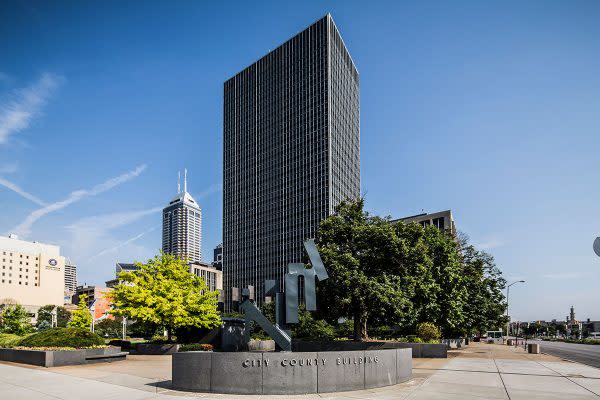 Marion County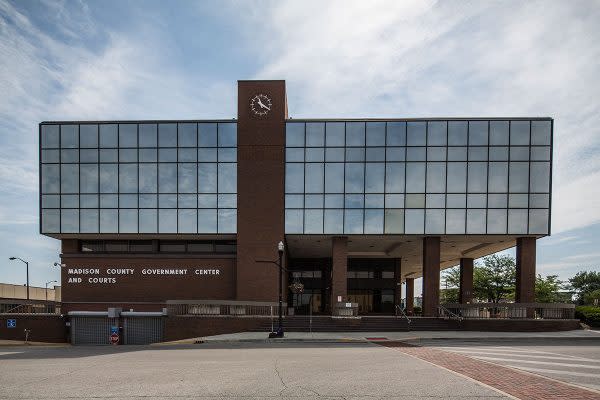 Madison County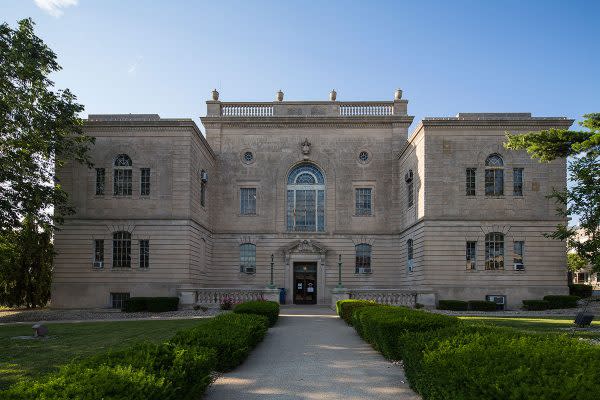 Lawrence County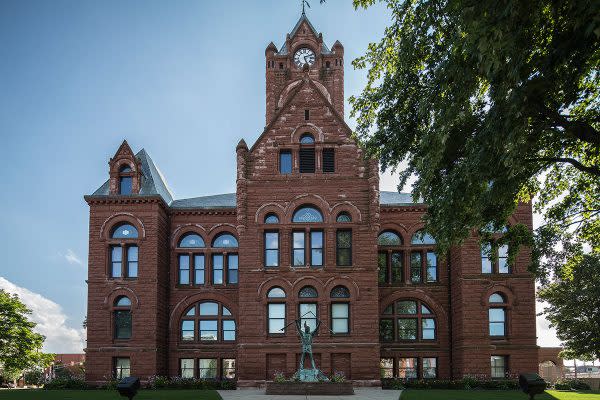 LaPorte County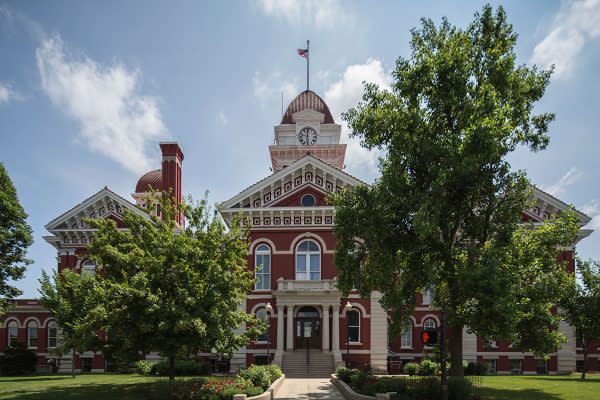 Lake County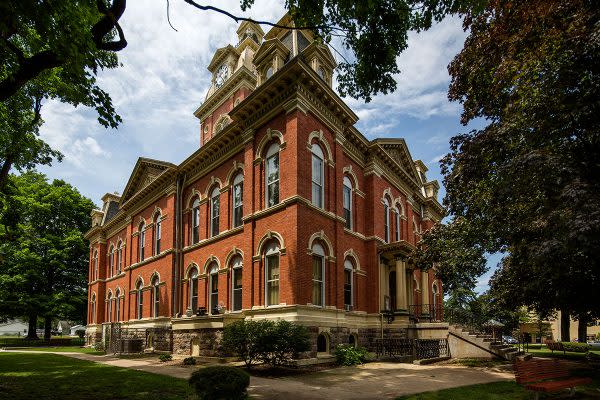 LaGrange County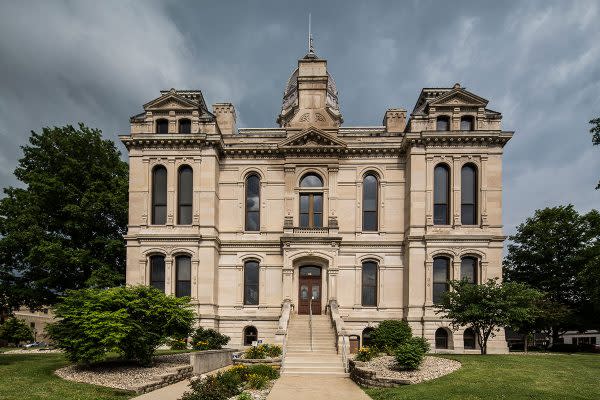 Kosciusko County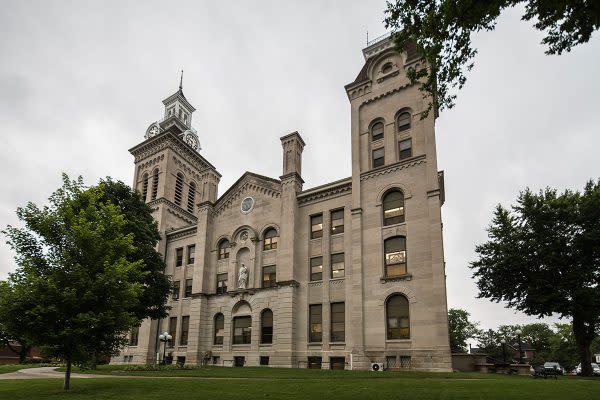 Knox County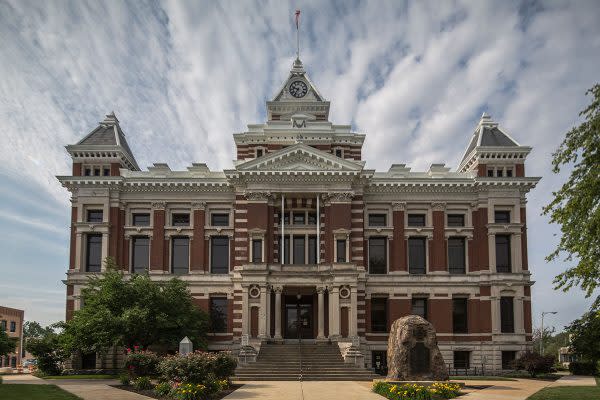 Johnson County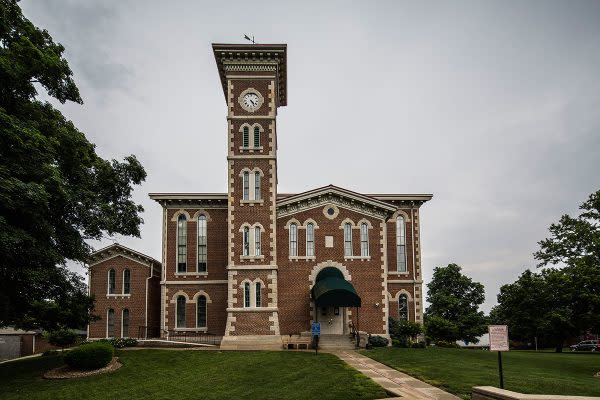 Jennings County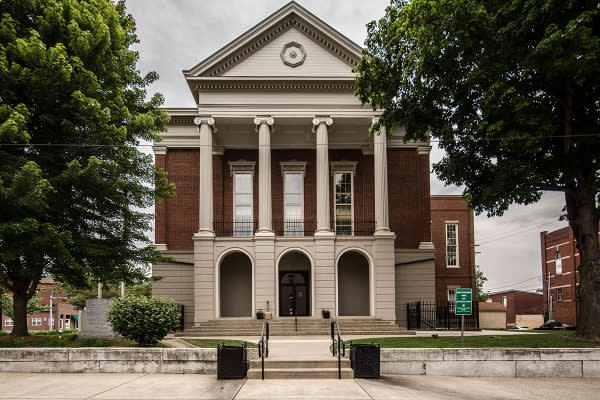 Jefferson County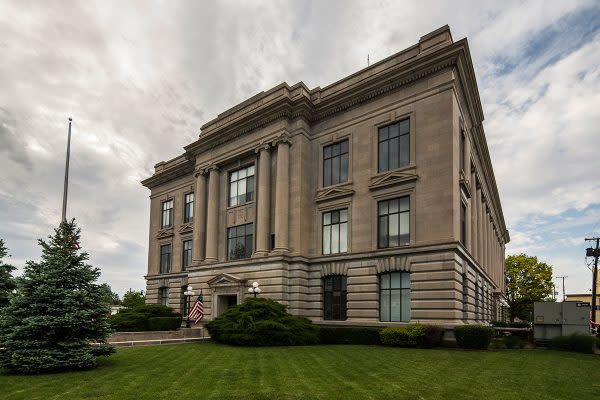 Jay County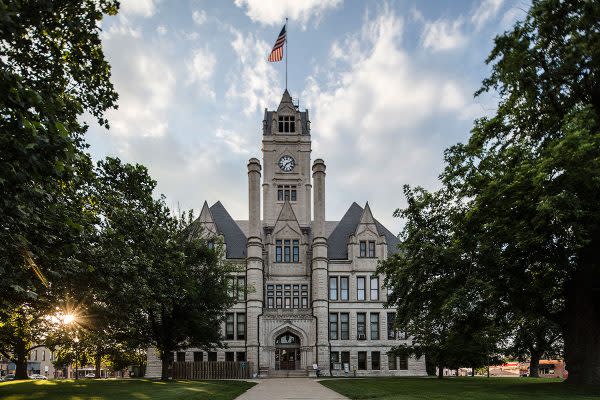 Jasper County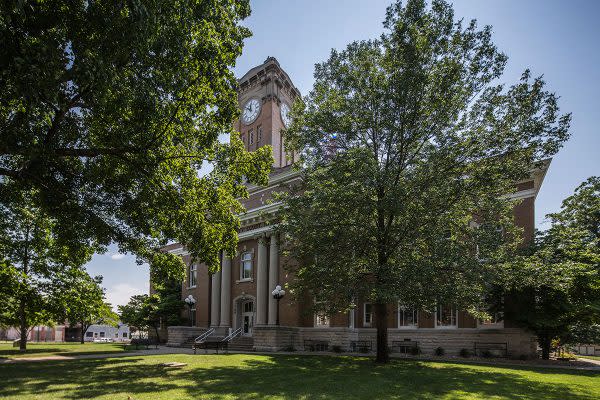 Jackson County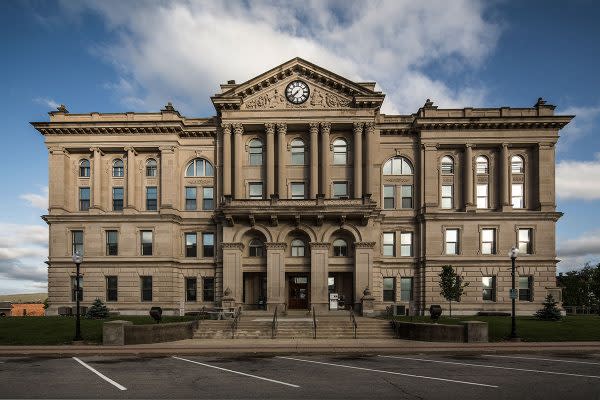 Huntington County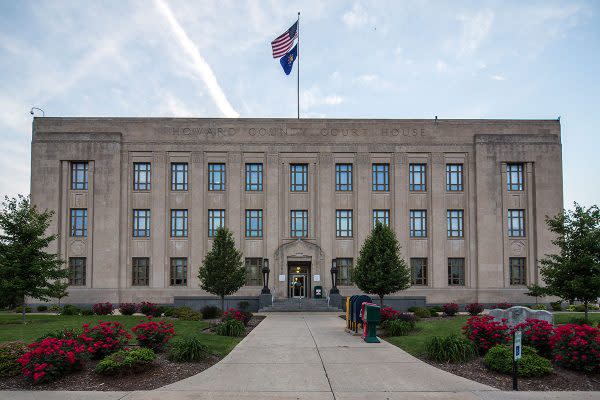 Howard County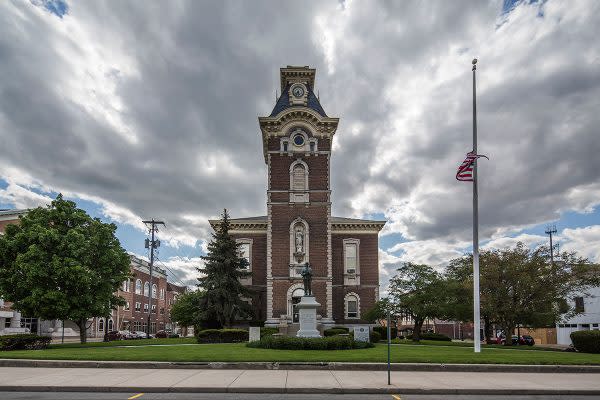 Henry County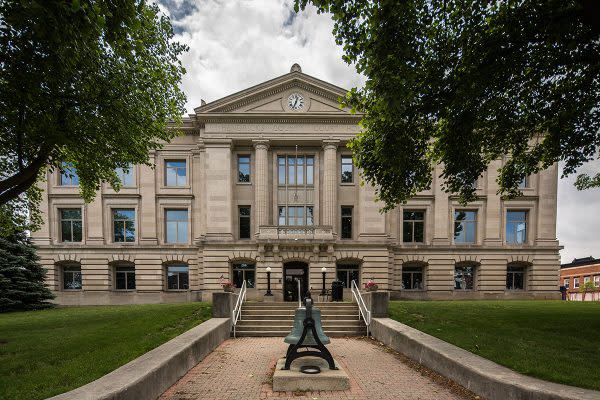 Hendricks County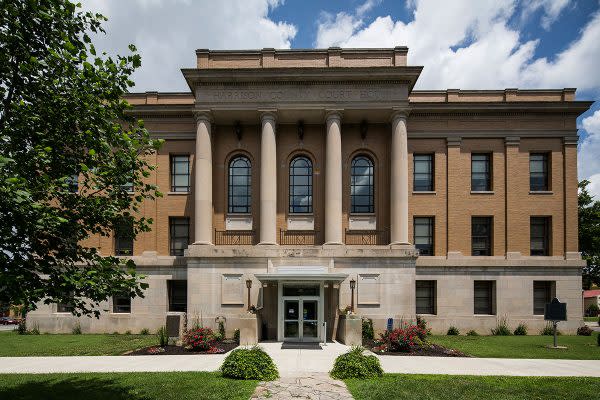 Harrison County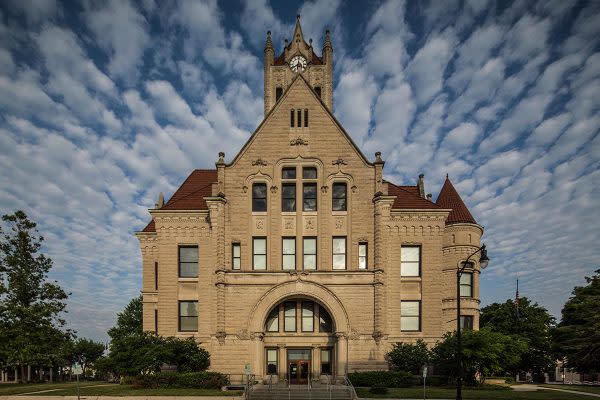 Hancock County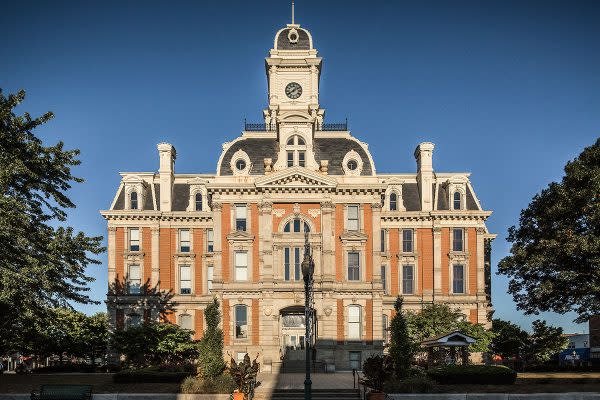 Hamilton County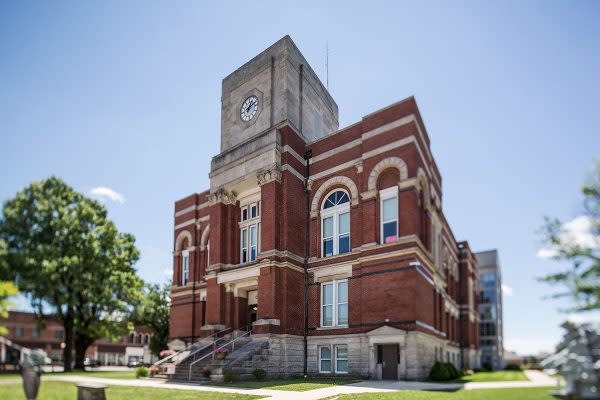 Greene County
Grant County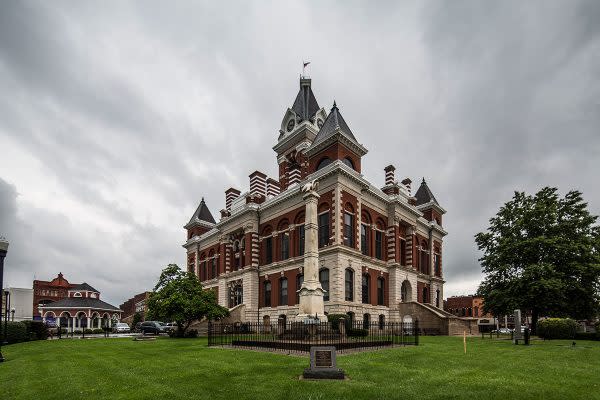 Gibson County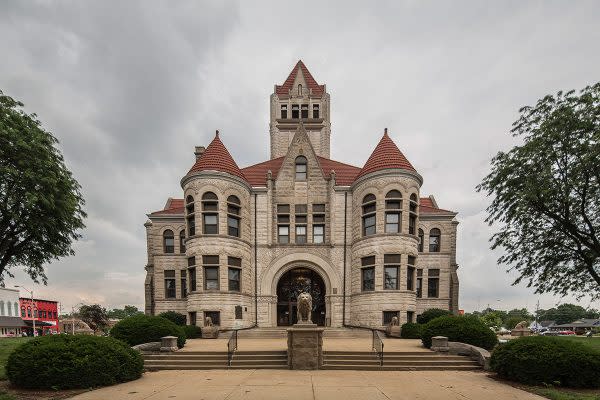 Fulton County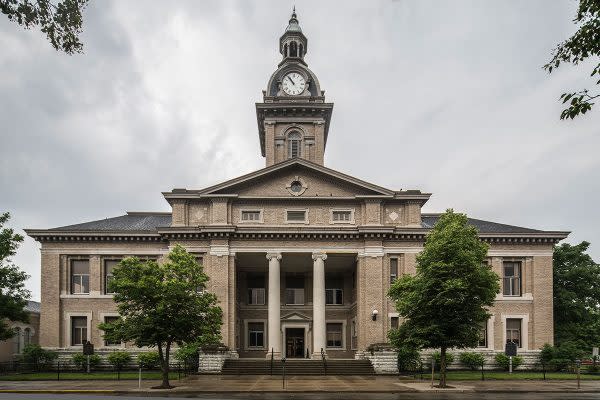 Franklin County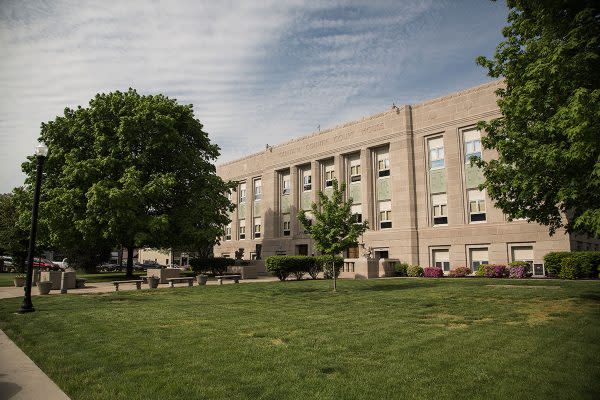 Fountain County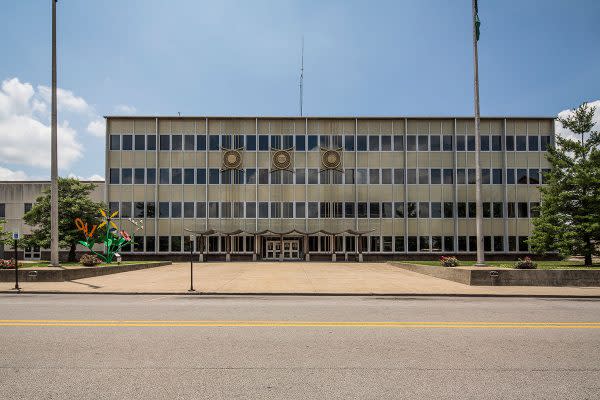 Floyd County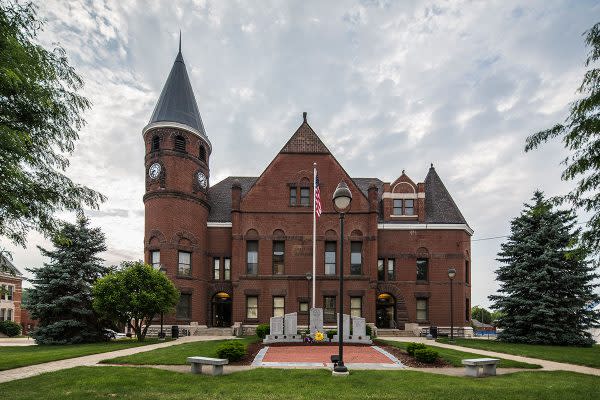 Fayette County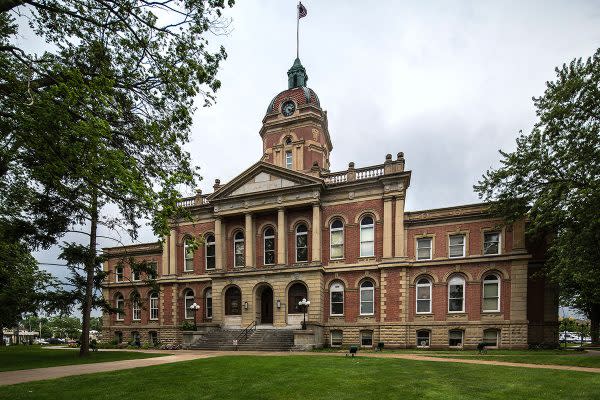 Elkhart County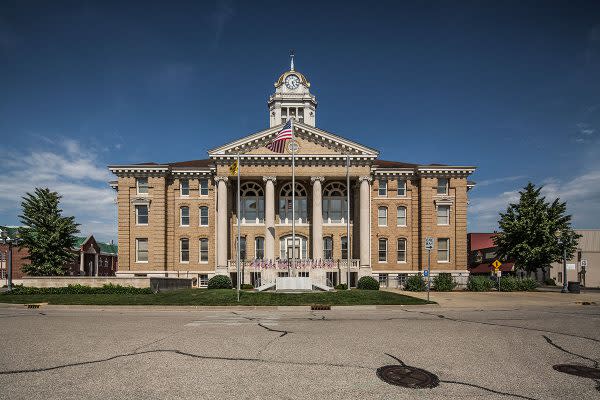 DuBois County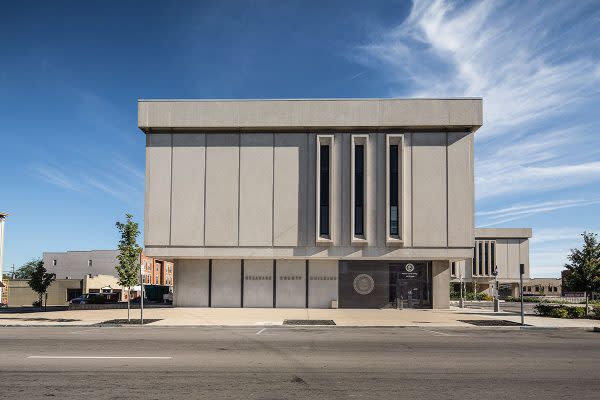 Delaware County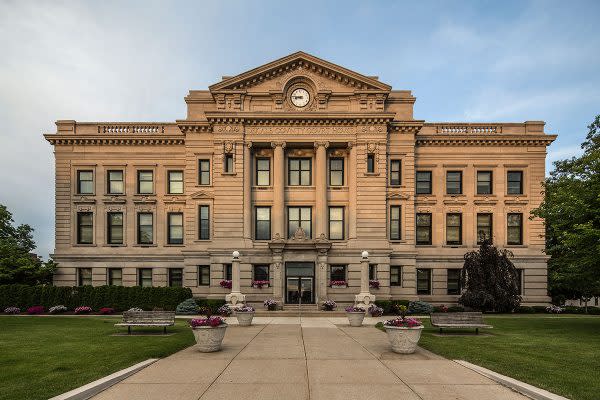 Dekalb County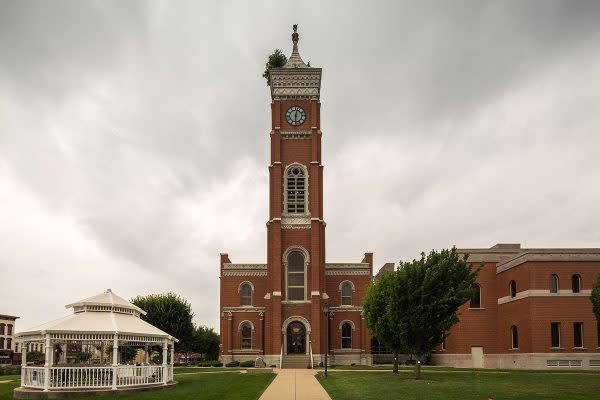 Decatur County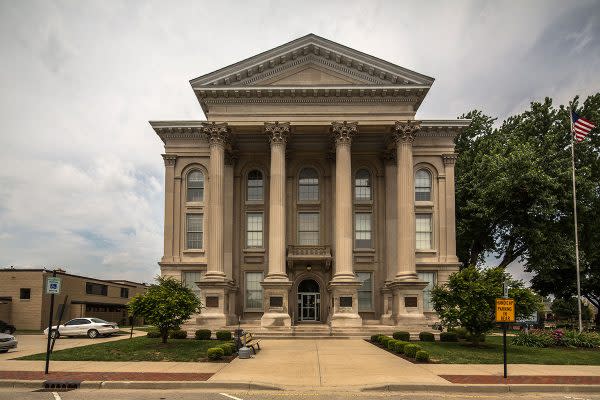 Dearborn County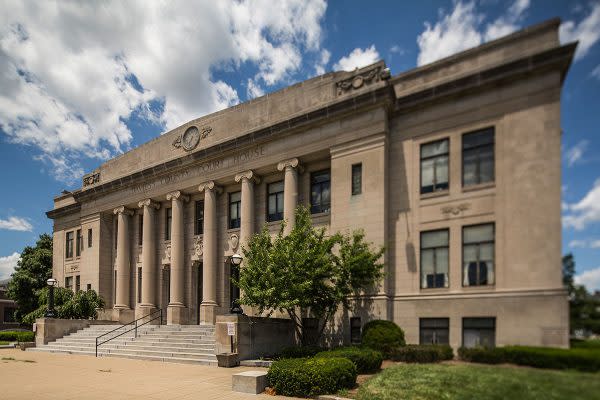 Daviess County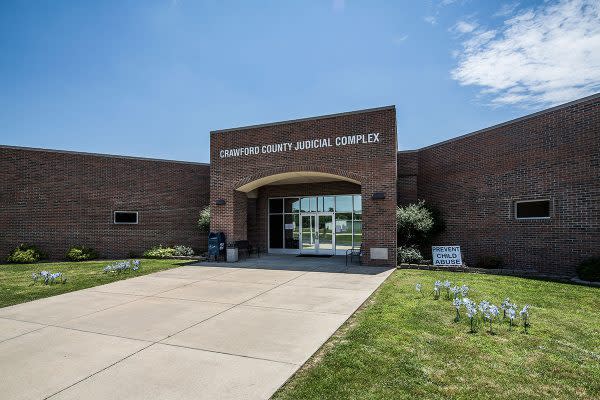 Crawford County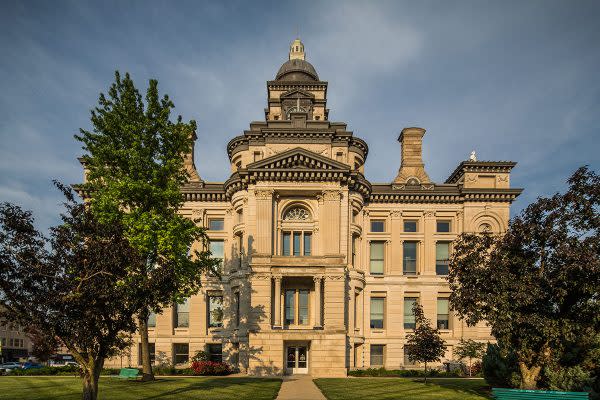 Clinton County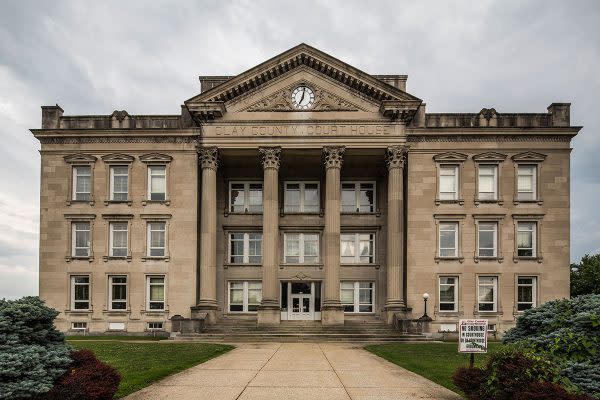 Clay County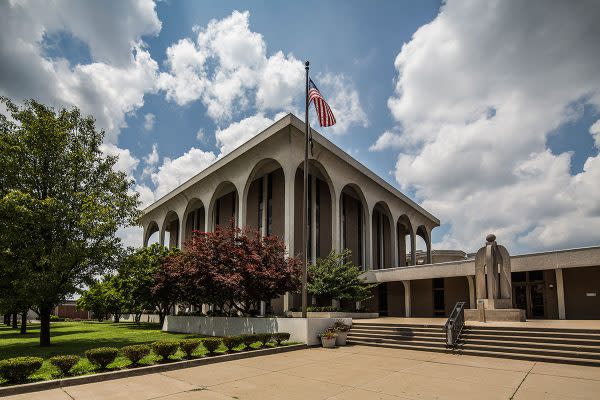 Clark County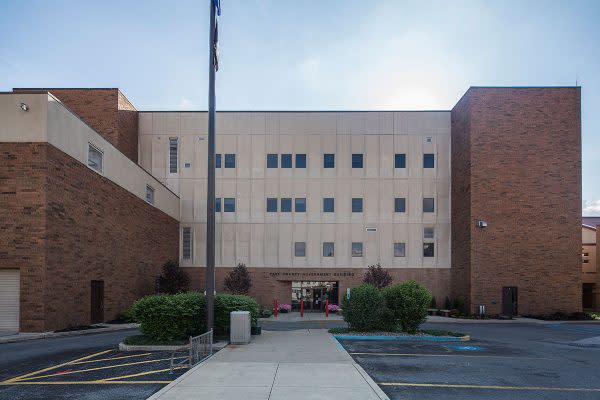 Cass County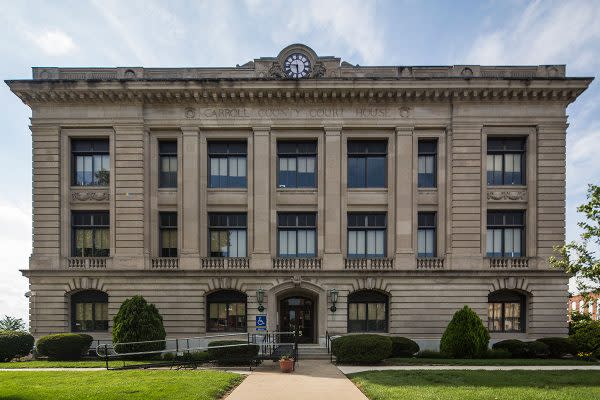 Carroll County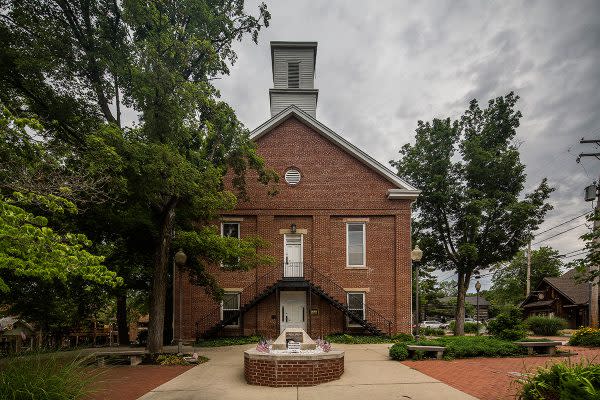 Brown County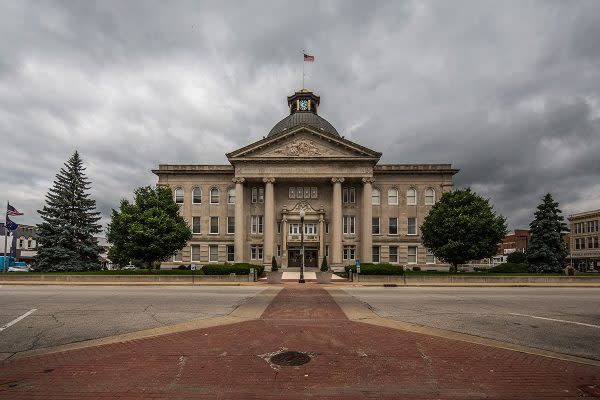 Boone County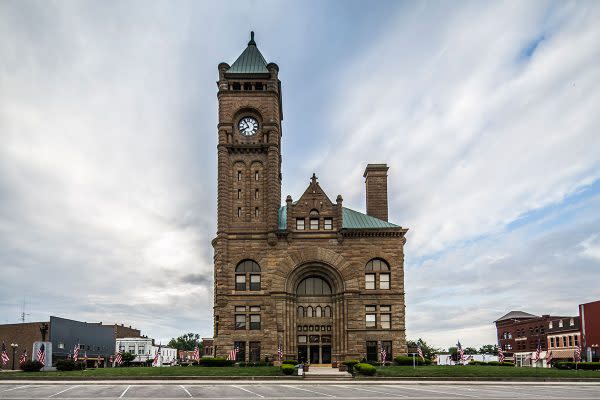 Blackford County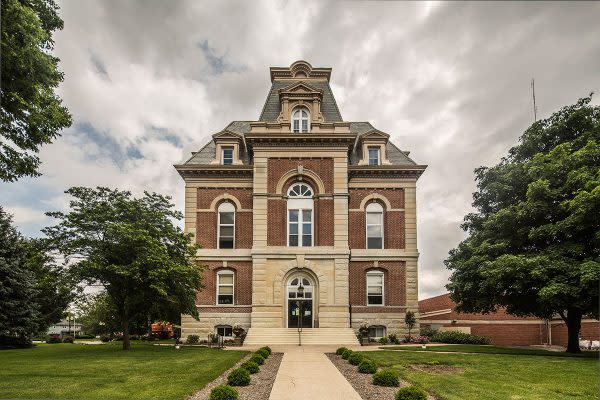 Benton County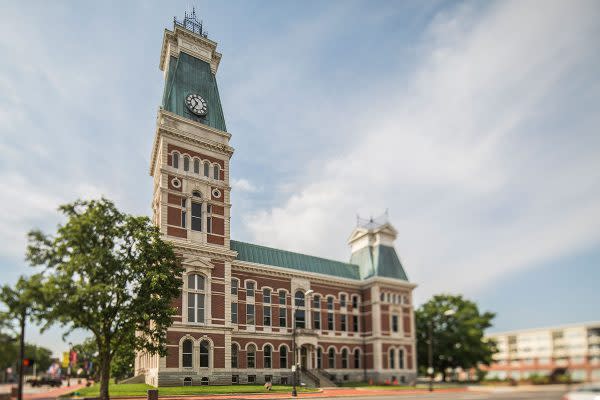 Bartholomew County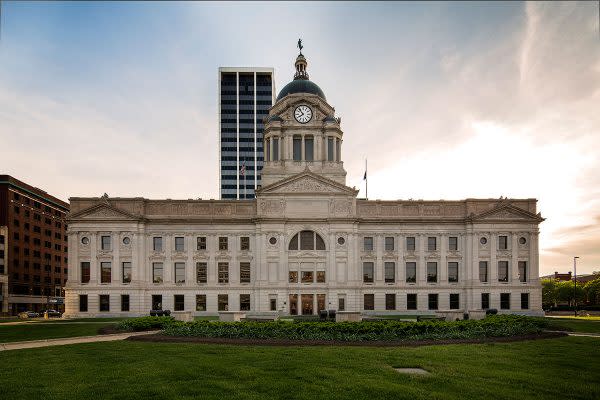 Allen County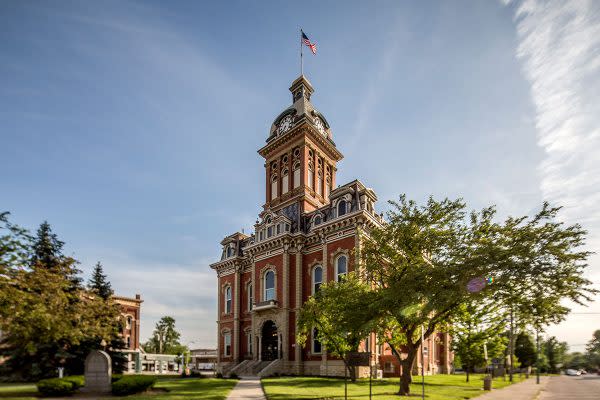 Adams County