Getting from point A to point B is a whole lot more fun when you're riding aboard the Chicken Limo. If you live in Indianapolis, chances are you've caught a glimpse of this bright yellow limousine with a giant chicken head on top cruising along the city streets. It even clucks.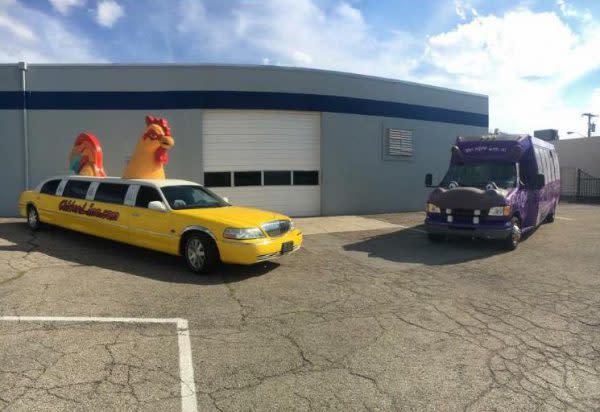 Rentable for bachelor/bachelorette outings, children's birthday parties, rides to concerts, wine/beer tours or any other special event, the Chicken Limo's been clucking around central Indiana for more than a decade. Launched in 2006, the enterprise is owned and operated by Indiana University grad John Barker. The idea for the business hatched after Barker's stepdad saw a chicken car in Los Angeles while he was in town visiting a friend/business associate and suggested Barker give something similar a try back home in Indiana.
"I just upgraded the Chicken Limo last year from a '96 to '04 with 200,000 less miles," Barker said. "It's made my life a lot easier with maintenance."
Chauffeured Chicken Limo rides include plush leather seating for up to eight adults, a subwoofer sound system with Bluetooth connectivity, several small TVs and ice-filled coolers for BYOB drinks.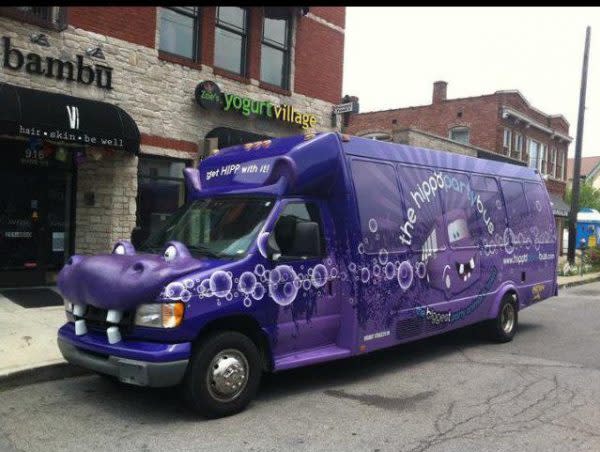 Barker added a 15-seater Hippo Party Bus to the mix in 2012 after brainstorming with kids during a party about what they'd like to see him do next, and a new Dragon Wagon is on track to join the fleet later this year.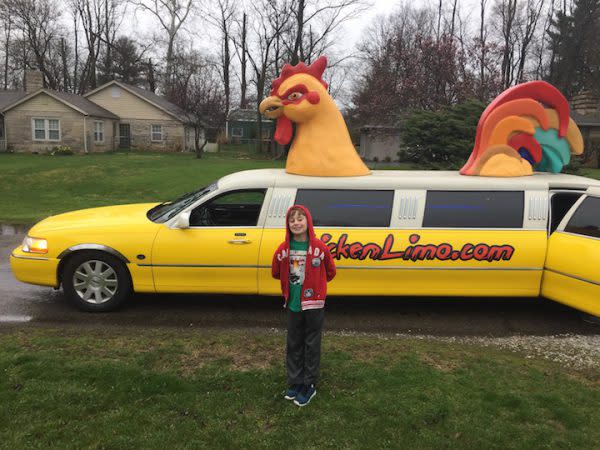 To kick off his 10th birthday, my son and I rented the Chicken Limo for a quick one-hour ride from our home to Monument Circle/Downtown Indy and back, stopping to grab a quick breakfast on the way.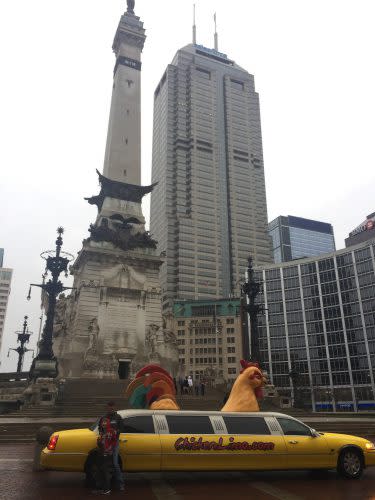 The kiddo loved riding in style, and the looks and laughs we got from people we passed on the street? Priceless.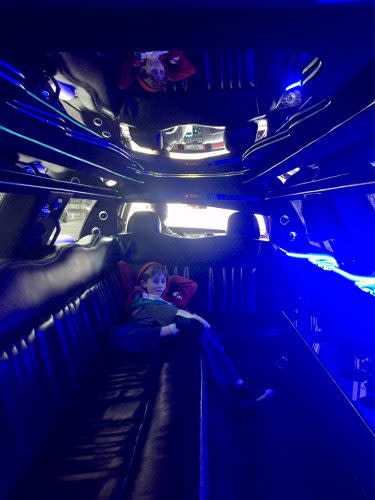 For pricing, schedules and more information, visit chickenlimo.com.