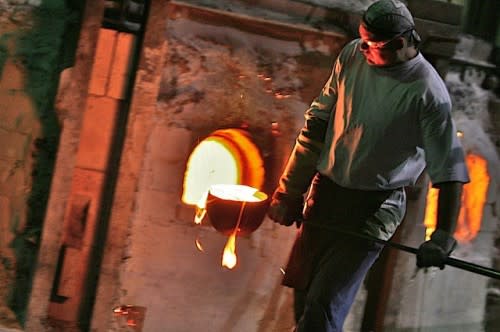 Molten glass ladled from 12 pot furnace at Kokomo Opalescent Glass Factory
If you're looking for a one-of-a-kind Indiana experience, look no further than Kokomo. The first stop on your trip should be to tour America's oldest art glass company, Kokomo Opalescent Glass. Charles Henry, a chemist from New York, launched the company during the natural gas boom of the 1880s.  His glass won a Gold Medal at the World's Fair in Paris and the company has thrived ever since.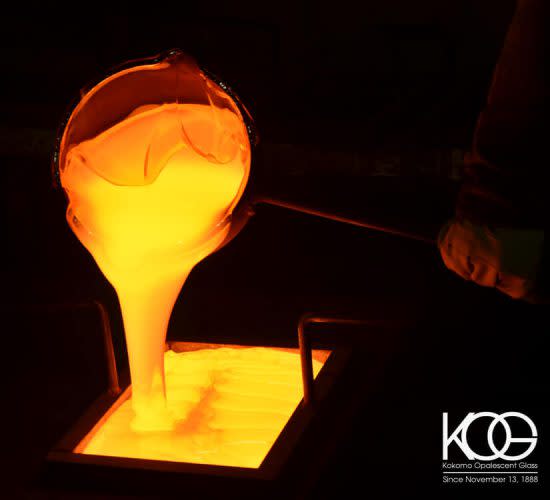 Kokomo Opalescent Glass
Today you can see the glass-making process by touring the factory. In a room where a furnace is 2600 degrees, ladlers scoop molten glass, mix it to the exact color and texture. It then needs to be kneaded, put on rollers to be flattened, cooled and finally, cut. Sounds easy? It's quite a masterful process. One to be seen in person. Public tours are available Monday-Friday at 10 a.m.  There are also glass blowing demonstrations and plenty of one-of-a-kind Kokomo-made glass souvenirs.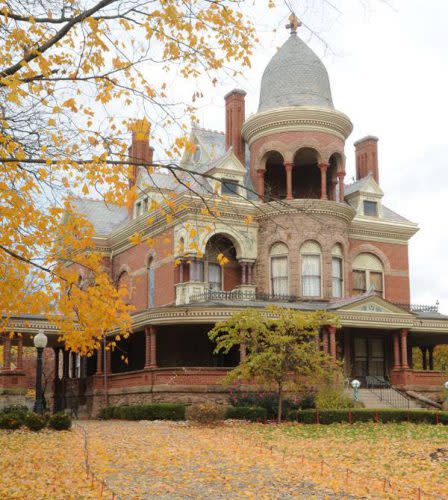 Seiberling Mansion
The stunning Seiberling Mansion was built for wealthy gas boom industrialist Monroe Seiberling in 1891. Over the years it was a private residence, a university, and now it is home to the Howard County Historical Museum. The Victorian mansion features hand-carved woodwork, stained glass windows, a third floor ballroom, and various exhibits on the history of Howard County, including Kokomo's rich automotive heritage.
The Elwood Haynes Museum is a museum in the mansion owned by the former Kokomo resident. Haynes was an inventor who is credited with being the first to produce cars commercially in 1894. Inside the museum you can see a 1905 Haynes automobile and exhibits that chronicle his life.
If treasures are what you seek, the Original Treasure Mart is the destination for you. Four floors of antiques and vintage items. It's a one-stop shopping experience.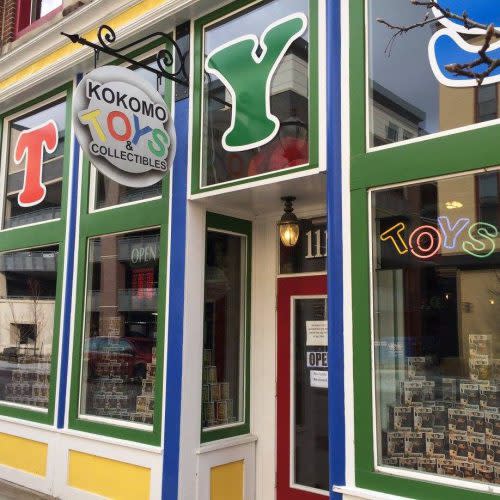 Kokomo Toys & Collectibles
If you prefer a variety of stores, check out Kokomo's Downtown District. There are several local stores and boutiques, but there's one street that the locals call "Geek Street". If you're feeling nostalgic, it's the place to go. Kokomo Toys & Collectibles' merchandise varies from rare prototypes to collectors' items to things that your children and grandchildren can enjoy. If it's vintage you want, make a stop at antique store Studio Black. If you still like vinyl, record shop American Dream Hi Fi has you covered. If you're into Batman, Batgirl, or other comics, Comics Cubed comic book shop has a good selection of new releases, back issues and paperbacks.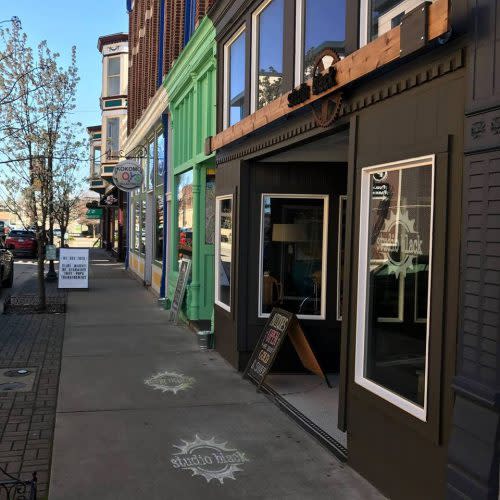 Geek Street
Whether you're an art lover, a historian, a car buff, or just a Hoosier interested in exploring, consider a trip to Kokomo.