History is all over our beautiful state and while I rarely play favorites, suffice it to say that the Levi and Catherine Coffin House in Fountain City is one of my favorites.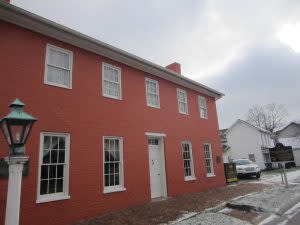 I've visited this site numerous times, but this time I got to visit the brand new interpretive center, located right next door.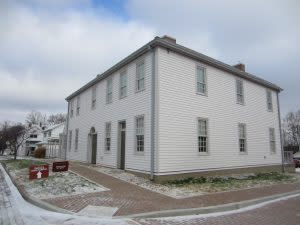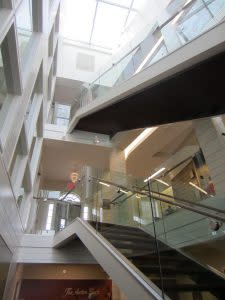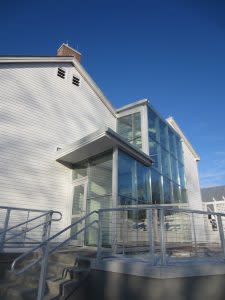 Let me give you a quick overview ...
The underground railroad was alive and well in Indiana in the 19th Century
Very few places are documented as being part of the railroad because of the secrecy that had to happen during the time
Levi and Catherine Coffin helped many slaves to freedom and we know this based on his own book which details how and why they were part of this historic piece of US History
The interpretive center has been in the works since 1999 ... you read that correctly ... 17 years ago! After extensive fundraising, construction began in July 2015 and now, here we are. A brand new interpretive center coupled with extended hours for the house and a way to educate all on the importance of this place and a gem for all Hoosiers.
The interior is well-thought out, bright and certainly walks each visitor through the history of slavery.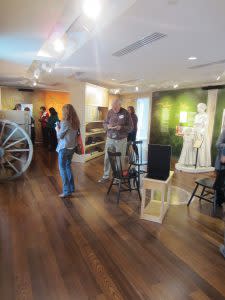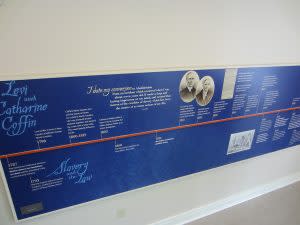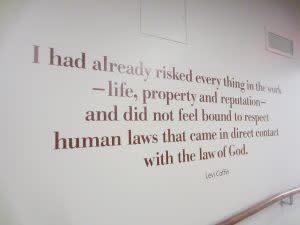 My favorite part of this visit was meeting William Bush's great great granddaughter, Eileen Baker. It wasn't until Eileen was out of high school that she learned the full story of her genealogy and how Levi and Catherine not only assisted her great great grandfather but helped him settle in the area. William showed up at the Coffin house wearing worn out wooden shoes which are still on display.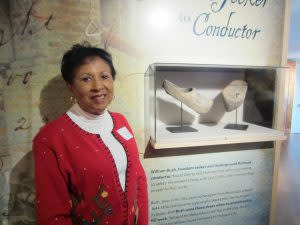 William continued to live in the area and worked as a blacksmith while assisting other freedom seekers on their way. William eventually won the town's gratitude when, during an epidemic, he dared to bury the dead. His grave reads: William Bush "slave" - Assisted Levi Coffin with the slaves flight from bondage to freedom.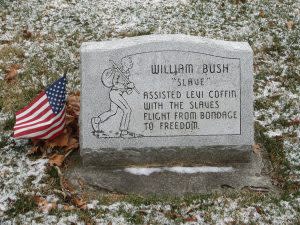 The interpretive center is certainly something to see in its own right, but the gem here is the Levi and Catherine Coffin House itself. Take a tour and learn from the wonderful, knowledgeable volunteers who have devoted their lives to this site and its history.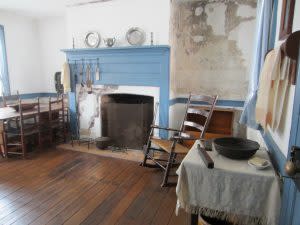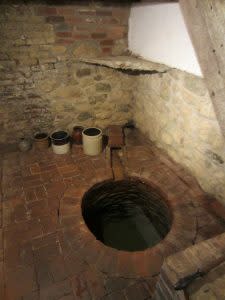 With the addition of the interpretive center, new hours and admission costs are in effect.
Open all year
Hours are Tuesday-Saturday from 10am-5pm; Sundays from 1pm-5pm
Adults: $10; Seniors $8; Children $5
I could tell you more and more about this site, but the best thing to do is visit it for yourself. The history and the story are one for the books (literally) and you'll be happy you experienced this.
While you are in the area, be sure to take full advantage of all Wayne County has to offer. From chocolate trails to antiques to dreamy dining, this is one of my favorite places to visit in the state. Don't believe me, check out this story and this story which both highlight my time there.