Travel is permitted, but it is still best to practice social distancing as we continue to fight COVID-19. Not all Indiana businesses are currently open, so call ahead before leaving home. For more information about Back on Track Indiana, click here. Please take precautions, plan ahead, and follow CDC and local guidelines when heading out.
To describe Mercantile 37 and Wheelers Café and Market as a little bit out of the way is something of an understatement, but what you'll find when you get there makes the trip all worthwhile.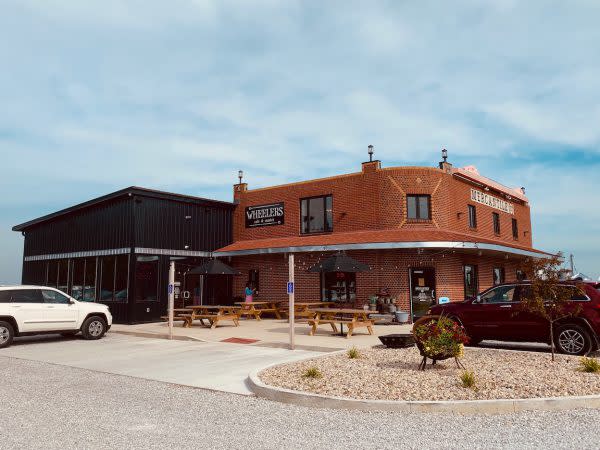 Tucked into the northeastern reaches of rural Hamilton County where S.R. 37 merges into S.R. 13, this dual-personality destination is pretty much the only commercial blip on the radar for miles around. Don't let the distance keep you away — the 30-minute drive up 37 from Indy's north side is quite pleasant, skirting along the White River as it passes through Indiana farmland.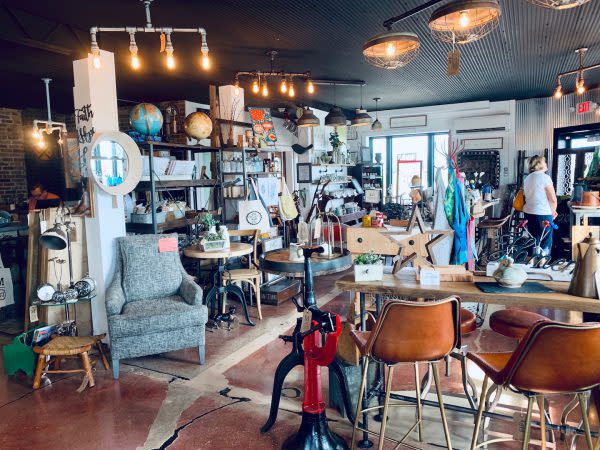 Father-and-son team J.R. and Nick Roudebush opened Mercantile 37 just about a year ago, repurposing the former Scotty's Inn, a well-known stop for travelers between Indianapolis and Fort Wayne that opened back in the 1940s.  After a fire in the 1970s, the renovated property operated as Wheelers Restaurant before later shutting down in the 1990s.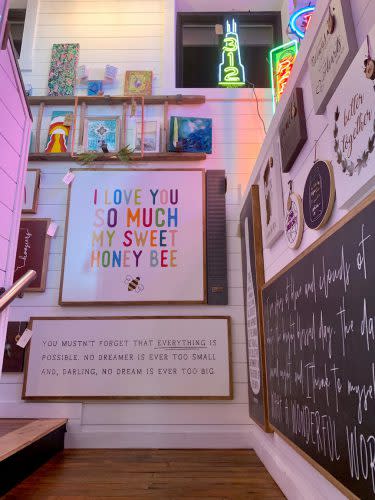 Thanks to J.R. and Nick's thoughtful and thorough renovation efforts, the building is up and running again. The main Mercantile 37 showroom now displays a charming inventory of vintage items, home décor, jewelry, food products, wall signs, candles and other handmade wares from more than 50 Indiana artisans.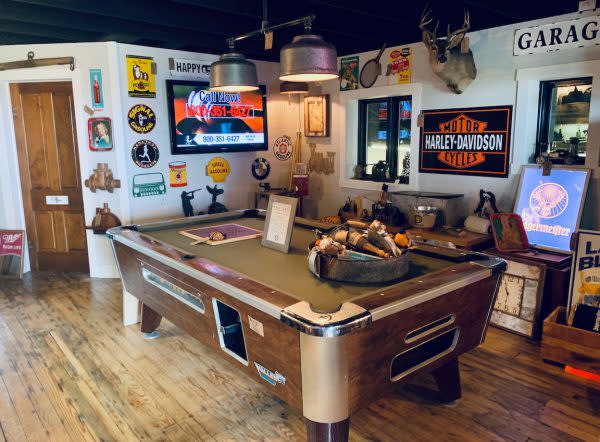 Custom furniture and lighting fixtures take shape in a studio space at the back of the building; customers can head up to the Custom Loft on the second floor to browse and buy some of the finished products.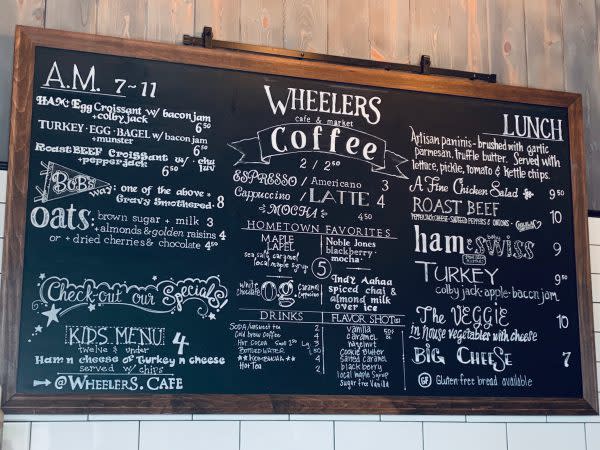 You'll need a little sustenance before or after shopping. Surprisingly sophisticated given its rural setting, Wheelers Café and Market connects directly to the Mercantile for easy access between the two businesses. Here, Neal and Angie Fine capably manage barista duties while overseeing a short menu of oatmeal, biscuits and gravy, breakfast sandwiches, lunch paninis, delectable-looking cinnamon rolls and other baked goods.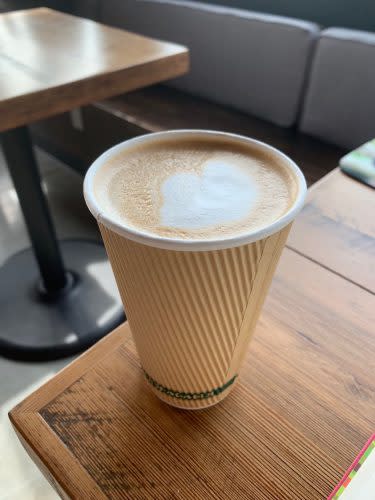 Customers can also find fresh produce, eggs, dairy products, dry goods, sodas and Nicey Treat pops to take home from the small on-site marketplace.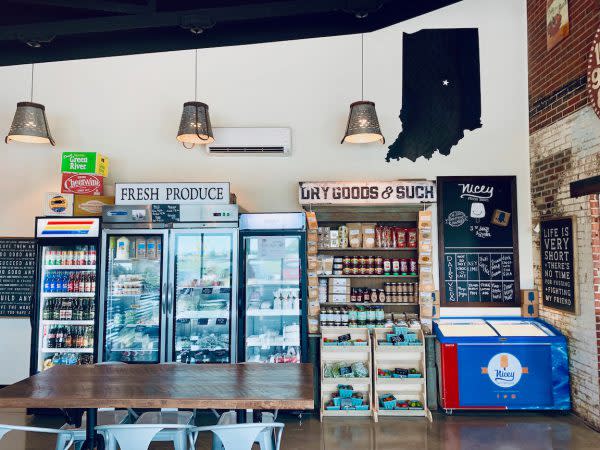 For hours and more info, go to Mercantile37.com.